Looking for the best kids things to do in Tampa Bay? From a local, I have compiled my absolute best kid-friendly attractions in the Tampa Bay Area.
Surrounded by beautiful gulf coast beaches, theme parks, world-class museums, and endless sunny days, Tampa Bay has it all!
Nature lovers and thrill seekers will quickly feel right at home with all of the fun things to do in Tampa Bay.
When you combine all of this with great restaurants and bars, boating and fishing tours, and endless outdoor activities throughout Tampa Bay, you truly have the makings for an incredible vacation!
As a parent, I know how focused we can get on prioritizing our child's needs. But remember, couples also need their time too so that we can be the best version of ourselves.
🤑 Read Next: 25+ Best Free Things to Do in St Petersburg FL
I do my best to keep the current hours of operation and pricing up to date. However, business information can change at any time. I highly recommend checking hours and pricing for your dates of travel on their official websites provided below.
1. Zoo Tampa at Lowry Park
The award-winning Zoo Tampa at Lowry Park is one of the most popular zoos in the US. Kids can follow the zoo behind-the-scenes on episodes at Disney+.
It began in the 1930s as a municipal department with a small number of Florida native species, and now it has over 1,300 animals to see.
There are a wide variety of things to see and do here such as petting stingrays and other wildlife. Beyond the animals, there are rides and attractions for the whole family to enjoy. There are also additional excursions you can add to enhance your day.
We love that they run specials throughout the year to make this a very affordable experience for families! It is also great for all ages which is why it is our #1 pick!
Address: 1101 W Sligh Ave, Tampa, FL 33604
Phone: (813) 935-8552
---
2. Great Explorations Children's Museum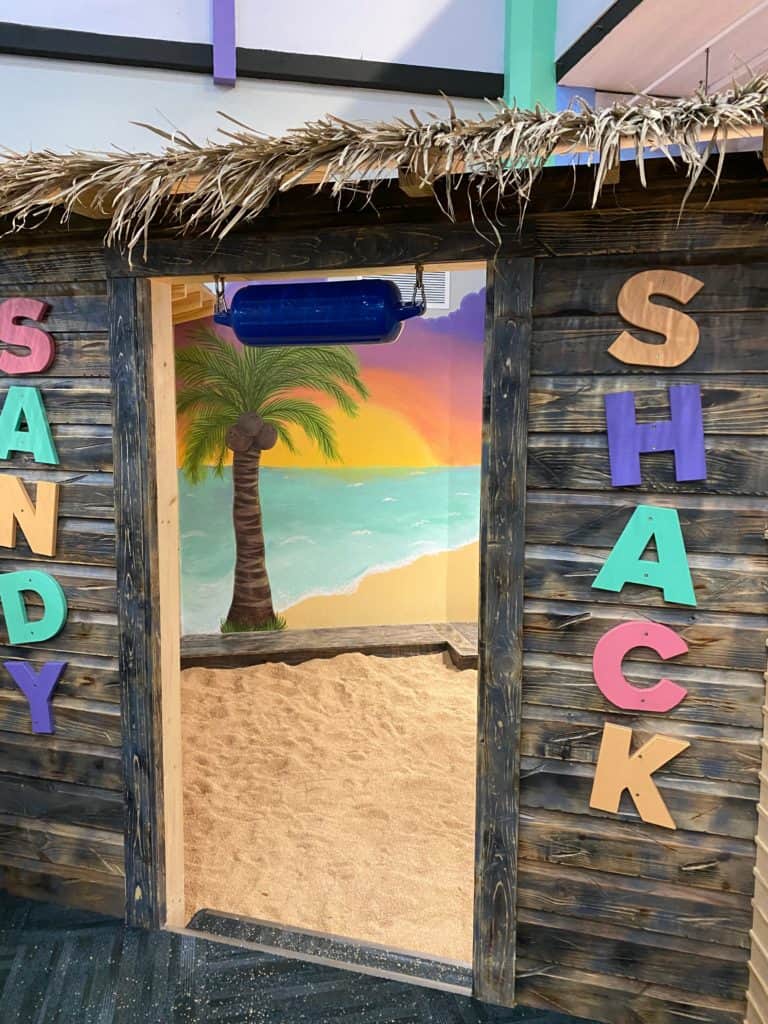 Next to the Sunken Gardens in St Petersburg, this interactive museum allows children to learn through a hands-on and tactile environment.
There is a wide variety of offerings that include their own veterinarian clinic, firefighter area, meteorologist news section, arts, pizza oven, tree house, and so much more.
To get all the key details and ways to get FREE tickets, check out our Great Explorations Children's Museum Ultimate Guide.
---
3. Spend Time at the Beach
A family vacation would not be complete without going to the beach! You truly have a long list of highly coveted beaches within short proximity in Tampa Bay. To name a few of the best – Clearwater Beach, St. Pete Beach, Madeira Beach, Indian Rocks Beach, and the list goes on! If you're located in Tampa, I've outlined the nearest beaches to save you time.
Most people tend to prefer the popular spots, and it can be a toss-up between St Pete Beach vs. Clearwater Beach since both have been ranked the #1 Beach in the US by TripAdvisor!
Going to the beach is FREE, but depending on the location, there are often parking meters.
Gulfport Beach Park
Want to know a local best-kept secret? One of my favorite kid-friendly beaches is Gulfport Beach Park in downtown Gulfport, FL.
This is the perfect place in you are looking for a chill experience on Boca Ciega Bay. I prefer it when we want to relax and avoid the craziness of some of the well-known locations.
It has an outdoor covered playground, volleyball courts, picnic areas, outdoor workout equipment, a skate park, and basketball courts. There are also hiking trails in Clam Bayou Park and plenty of other fun things to do in Gulfport. While the beach itself isn't nearly as impressive as Clearwater Beach and St Pete Beach, it offers a lot to do for families and lots of delicious restaurants.
This quaint community is one of the best-kept secrets in Pinellas County and is only 15 minutes from downtown St Petersburg.
4. Busch Gardens
If you're looking for theme parks, Busch Gardens has it covered for Tampa Bay family vacations. Even though it is known for its roller coasters, there are children's rides, animals, and gardens the whole family will enjoy.
Every year they have special events, and one of my personal favorites with teens and adults is Howl-O-Scream. Summer is often when you will experience fewer crowds and also get ticket discounts.
If you want to save money during your time in Tampa, then consider investing in a CityPASS!
---
5. Explore the St Pete Pier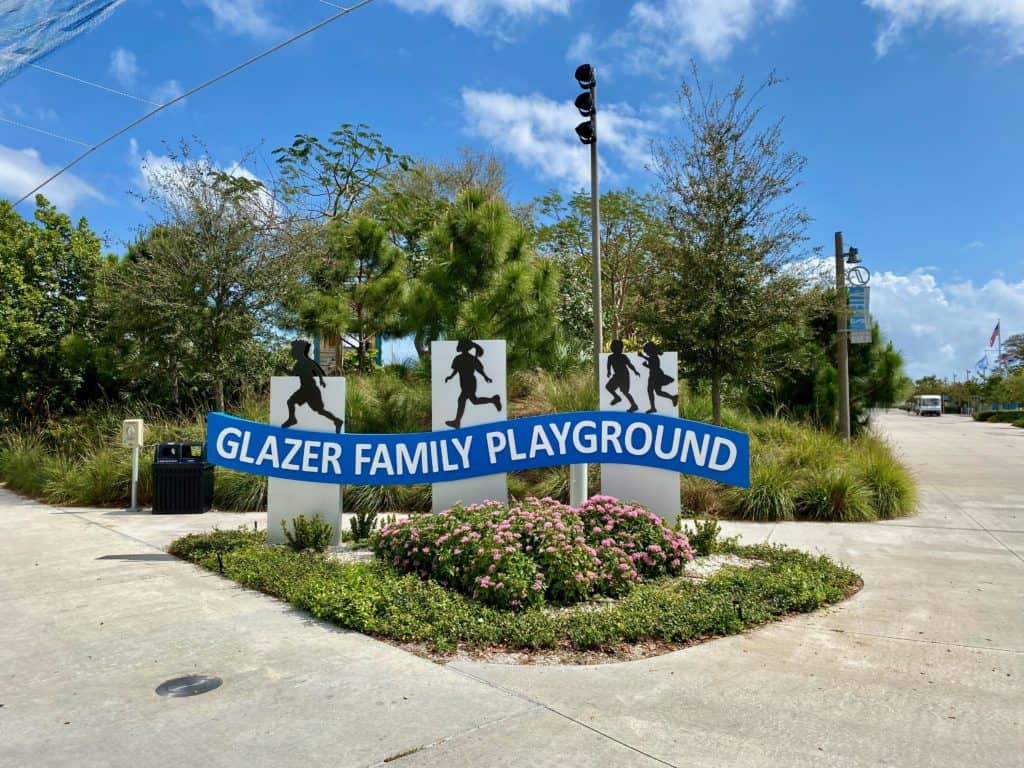 Located in the heart of downtown, St Pete Pier is among the top FREE things to do in St Petersburg.
There is a marketplace, discovery center, museums, fishing area, children's playground, water splash pad, and plenty of restaurants.
You can see it in less than an hour, or you can spend most of the day depending on your interest level. As I mentioned, it is FREE to visit and very easy to access these days since it has its own metered parking area. A trolley is also available from the parking lot to the end of the Pier with drop-off locations.
---
6. Explore St Petersburg on a Highly Rated Tour
St Petersburg is known for its stunning beaches, clear blue-green waters, and beautiful downtown.
Tours are a great way to see everything that St Petersburg has to offer in a short amount of time. Even as a local, this is a creative way to relax with the entire family and take the stress out of planning a day out together.
Check out my article on the highest rated tours in St Petersburg that includes all sorts of fun, from dolphin cruises, helicopter tours, segways, and so much more!
---
7. See Marine Animals at Clearwater Marine Aquarium
Clearwater Marine Aquarium is a non-profit organization in Clearwater. It is dedicated to the rescue and rehabilitation of suffering marine animals. They provide public education including Dolphin boat tours and conservation efforts.
Remember, it functions as an animal rehabilitation center. If you view it through this lens, you will appreciate what it is to a fuller extent and the great work they do.
The aquarium gained worldwide recognition for being where the bottlenose Dolphin, "Winter" lived. Winter was the main character in the 2009 book Winter's Tale and more notably became the 2011 film, Dolphin Tale.
🌴 Read Next: Where to Stay & Top Hotels in Clearwater Beach
---
8. Glazer Children's Museum
There are plenty of great things to do at the Glazer Children's Museum in downtown Tampa. This interactive learning experience is the perfect place for kids to play, discover, and learn about the world around them. Lots of learning tools for future doctors, farmers, engineers, musicians, artists, and more.
The Glazer Children's Museum is located in the Waterfront Arts District and next to the Tampa Museum of Art and Curtis Hixon Park, which is a part of the Tampa Riverwalk.
This is a popular museum, especially for children ages 2 and up. It is usually best to come during the week to avoid crowds. The only exception is the first Tuesday of the month, which is FREE Museum Day and it will be packed on every floor.
Hours: Closed on Mondays, open 10 am – 6 pm Tuesday – Friday, Saturday 10 am – 6 pm and Sunday 1 pm – 6 pm.
Cost: Cost is $13 for children and $15 for adults
Website: Glazer Children's Museum
---
9. John's Pass Village & Boardwalk in Madeira Beach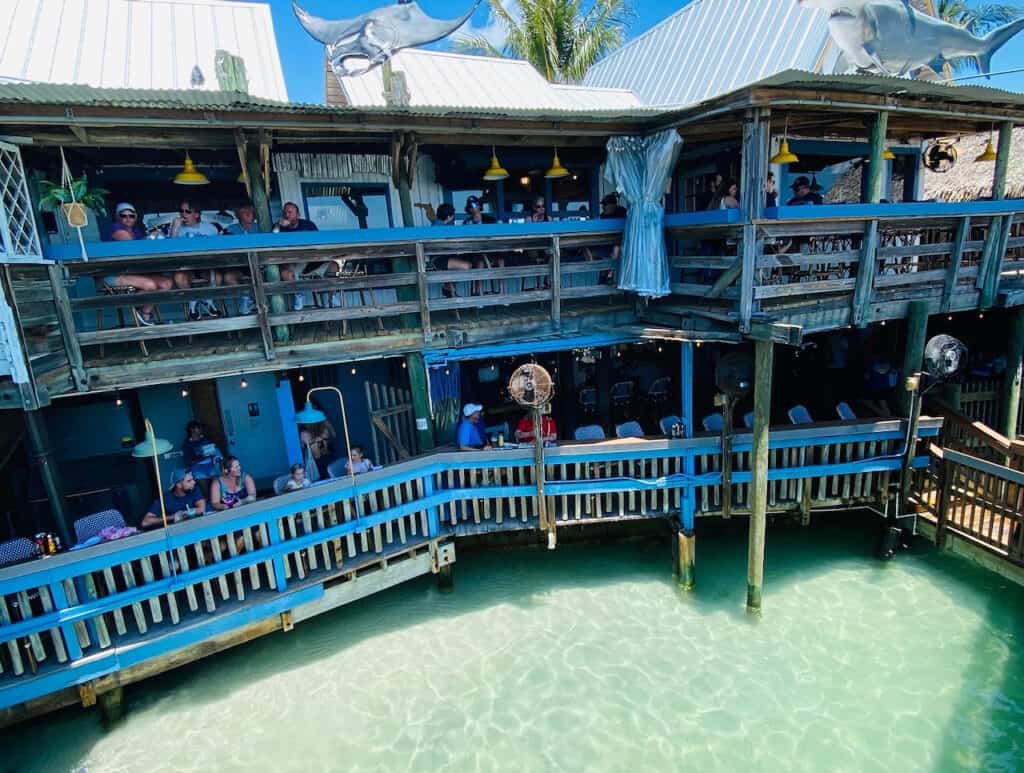 Although it may be considered touristy, John's Pass Village in Madeira Beach is one of the must-see attractions in Tampa Bay. You can easily rent a jet ski or boat, and then end your day shopping, eating, or enjoying some live music.
Kids love the water sports offerings, and you can often see dolphins on one of the many boat tours! Walk the boardwalk to get scenic views of the pirate ships and floating tiki bars.
John's Pass also has an Alligator & Wildlife Discover Center where you can safely interact with alligators, snakes, turtles, and other wildlife and sea creatures.
---
10. Fort De Soto State Park
Fort De Soto State Park is known for having some of the best natural beaches, boating, fishing, and wildlife with over 1,100 acres to explore just outside of downtown St Petersburg in Tierra Verde FL.
There are miles of paved trails, grilling and picnic spots, fishing piers, ferry rides to Egmont Key and Shell Keys, plus a dog beach area. Of course, you can't leave without seeing the old fort and museum. From toddlers to teens, there is something here for the whole family!
Equipment rentals are available in the park for kayaks or canoes, paddle boards, and bikes. This is one of the best things to do here, and you will get some beautiful views of the water.
Fort De Soto State Park Campground Information
Camping at Fort De Soto is truly a great way to experience all that this park has to offer. There are a total of 236 campsites with facilities that also include access to electricity, washers & dryers, showers/restrooms, play areas, and a campsite store. This is a family-friendly campground and pets are welcome too.
Here is the Pinellas County website to book your camping reservation online:
Address: 3500 Pinellas Bayway South, Tierra Verde, FL 33715
Information Line: (727) 582-2100
Email: parks@pinellascounty.org
Boating Information
Have a boat to bring to the park? Fort De Soto State Park is a boater's paradise. An 800-foot boat ramp and easy parking make this park even more enjoyable to use.
With canoe rentals and kayak rentals available, you definitely want to check out the 2.25-mile paddle trail and explore nearby Shell Key.
Egmont Key is a lengthier journey from Fort De Soto Park, and it's best to travel by motorized boat or ferry.
General Fort De Soto State Park Hours & Fees
Open 7 days a week from 8 am to sunset
Flat rate of $5 dollars for all-day parking
FREE to visit the park by foot or bicycle
Ferry rides to Shell or Egmont Key are an additional charge.
Website: Fort De Soto Park
---
11. International Plaza & Bay Street
For those who love to shop, this would be a worthy stop with kids. It is located within a few minutes from Tampa International Airport and the Raymond James Stadium (Tampa Bay Buccaneers Stadium).
Their indoor playground is especially fun for toddlers or children under 5. Sponsored by Busch Gardens, the fire engine and truck make noise as the children play on them.
International Plaza is one of the best activities for teens. There are plenty of things to see as well as delicious restaurants.
They also have one of the best outdoor dining strips attached to the mall. Every time we visit, we love to eat somewhere new.
Long-time favorites that are always a great option include Cheesecake Factory, Capital Grille, and Ocean Prime (located just outside the mall entrance).
Adults looking for a wine-tasting experience should also try Cooper's Hawk Winery & Restaurant, located just across the street in Metwest International.
International Plaza Address: 2223 N Westshore Blvd, Tampa, FL 33607
Website: International Plaza
---
12. Teach Your Kids to Discover at MOSI
The Museum of Science and Industry (MOSI) is a not-for-profit science museum in Tampa.
There are lots of hands-on science and technology stations for the kids to enjoy. Kids' activities include the Saunders Planetarium, climbing, video games, and many other experiences. There are things to do outdoors, such as zip lines and sky trail ropes.
MOSI prices are relatively affordable, $7.95 for kids 3+ and $12.95 for adults. There is a ticket discount for seniors, and kids under 3 are FREE.
It underwent a detailed renovation in recent years, so if you haven't been in a few years, you will want to revisit MOSI.
If you want to save money during your time in Tampa, then consider investing in a CityPASS!
---
13. The Florida Aquarium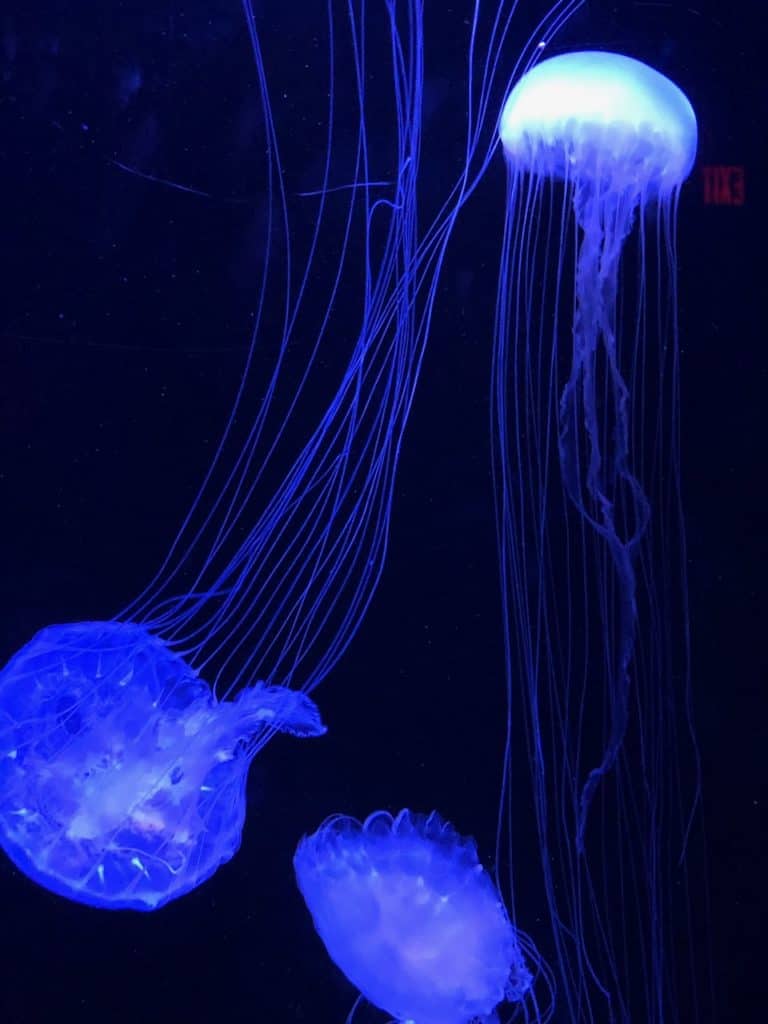 The Florida Aquarium has a wide variety of sea creatures, including sharks, dolphins, alligators, penguins, fish, and so much more! Located in Tampa, it is a full-day experience in a giant 250,000 square-foot space.
Open Monday through Sunday from 9:30 am to 5 pm, prices vary see website for details. Once you're finished grab the kids for a meal at nearby Sparkman Wharf, or take a break at the water play area.
My kid absolutely loves Blippi, who also visited this amazing Aquarium. In case you want a quick tour of it before visiting, check out "Blippa Visits the Florida Aquarium."
🐬 Pro Tip: Skip the line and book your ticket to the Florida Aquarium in advance.
---
14. Myakka Elephant Ranch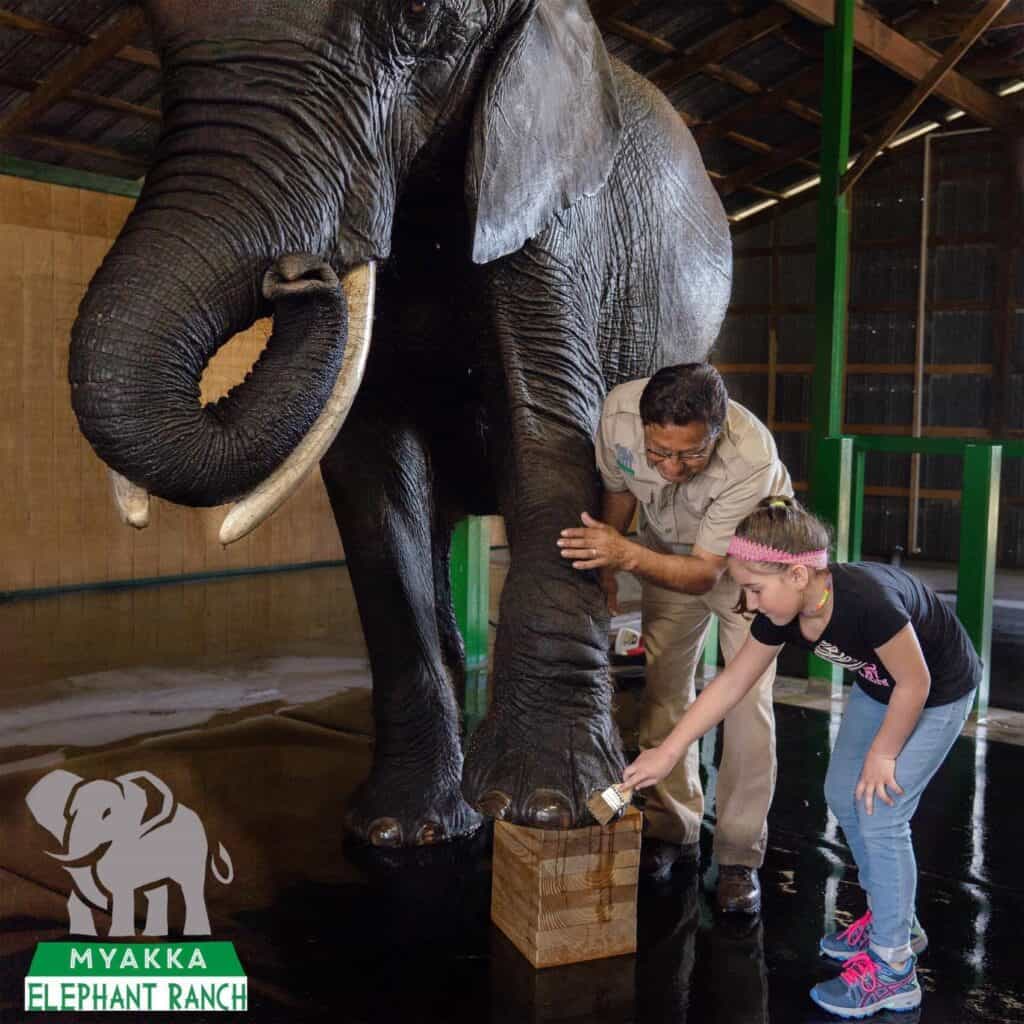 If your child loves animals, check out the Myakka Elephant Ranch. This up-close experience can include bathing, feeding, and touching elephants. Prices range from 29 dollars and up.
Important to note that this experience is a short drive south of St Petersburg, FL.
---
15. Glass Bottom Kayak Tours of Shell Key
Looking for a super fun boating activity?
This is a fun one, where you can take the family out in clear-bottom kayaks. The kids especially get a kick out of feeding the fish. Enjoy taking in nature on a private island just for boaters (Shell Key Preserve)and some surprise visits from local wildlife.
This highly-rated guided kayak tour experience is a favorite among tourists and locals alike. Tours run 1.5 to 2 hours long. They also have daytime tour experiences.
Pro Tip: Pack light to make this a more enjoyable experience. Wear a hat and sunscreen, especially in the summertime. ☀️
---
16. Sit with the Animals at DK Farms & Nursery
Located in Largo off Ulmerton Road, this hidden gem is the perfect petting zoo right in the city. See ponies, donkeys, goats, rabbits, chickens, ducks, pigs, and more farm animals!
There is plenty to do at DK Farms, with picnic areas, an 18-hole mini golf course, and a nursery of plants to view. The highlight of this experience for us is the rabbit touch area, sitting and holding the bunnies.
This family-owned and operated business has some of the nicest folks running it. The cost is $10 per person, and kids under 30 inches tall are FREE. The whole family will enjoy this farm life experience! This is an especially fun activity for younger children and toddlers.
Address: 1750 Lake Ave SE Suite B, Largo, FL 33771
Website: DK Farms
---
17. Check Out Armature Works
One of the trendiest areas these days is down on the Hillsborough River in the heart of Tampa. Armature Works has multiple restaurants in an upscale food court with lots of indoor and outdoor seating and fun things to do outside. It is easily accessible by car, bike, or even boat.
Water Works Park is located next to Armature Works and both make a fun day with the kids eating great food and then making a splash at the water park.
Address: 1910 N Ola Ave, Tampa, FL 33602
Phone: (813) 250-3725
---
18. Hyde Park Village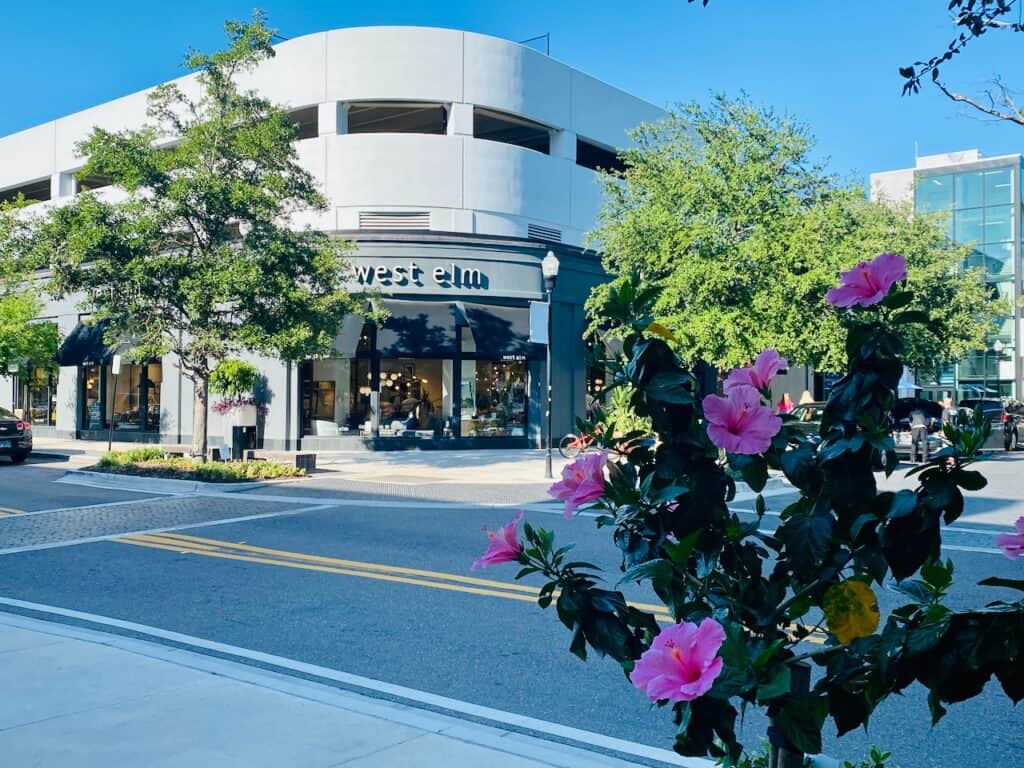 One of my favorite Tampa taco and margarita places is Bartaco located in Hyde Park Village. This quaint shopping district is a short drive from downtown Tampa.
Hyde Park Village has kid stores such as Pottery Barn Kids. For something sweet, the kids love Sprinkles next door to Lululemon.
There are plenty of other great outdoor dining restaurants, health/wellness shops, and more! We also love that there is a kids' playground located just down the road from the shopping district called Anderson Park.
---
19. Take a Guided Tour of Ybor City
Nowhere else besides Key West, FL have I seen chickens roaming the city streets! This unique historic district near downtown Tampa is known for its old cigar factories from another era. Check out the boutiques and vintage shops on 7th Avenue, which also hosts several Cuban and Latin American eateries.
Make the most of your time by booking a Ybor City Guided Walking Tour. It is one of the most loved tours and attractions in Tampa!
My favorite restaurant in Ybor City is the Columbia Restaurant. It is a local Florida chain, but this is the original location, open for over 115 years! I enjoy their 1905 salad every time I'm there.
Ybor City is a well-known area that attracts a diverse crowd. It is truly a photographer's dream with all the cool architectural details.
Read Next: The 25+ Incredible Things to Do in Tampa for Couples
---
20. Watch a Sports Team Play in Tampa Bay
Tampa Bay offers some of the best professional sports which is why it has been nicknamed Champabay. Major teams include the Tampa Bay Buccaneers football, Tampa Bay Lightning hockey, and Tampa Bay Rays baseball.
There are also spring training games in Tampa at Steinbrenner Field for the New York Yankees. It is the summer home to the Yankees affiliate team known as the Tampa Tarpons.
Don't forget the Annual Firestone Grand Prix of St Petersburg. The car race is held in the spring and sections of downtown are shut down to enjoy the festivities.
Not a professional sports event fan? There are always family-friendly live music concerts, world-class museums, great food, and outdoor fun year-round.
---
21. Zip Through the Skye on a Zipline Adventure
Thrill seeker? This one's for you! Just outside of Tampa, you can soar through the woods on a zipline! This is one of our all-time favorite ziplines offered by Empower Adventures Tampa Bay.
This highly-rated, unforgettable experience includes multiple ziplines, aerial obstacles, a suspension bridge, and hours of adventure!
This is one of the most active Tampa Bay attractions for families! It is considered one of the best activities for teens, but it is generally acceptable for anyone ages 7 and up.
You will also find The TreeUmph! Adventure Course just south of Tampa Bay. This one is also thrilling and conveniently located when looking for fun things to do in Bradenton.
---
22. The James Museum of Western & Wildlife Art
The James Museum of Western & Wildlife Art is located in St Petersburg, Florida. It was founded by businessman, Thomas, and Mary James. He is the owner of Raymond James Financial (Raymond James Stadium).
This beautifully curated collection has thousands of pieces from James' private collection, including both contemporary and traditional western-themed works.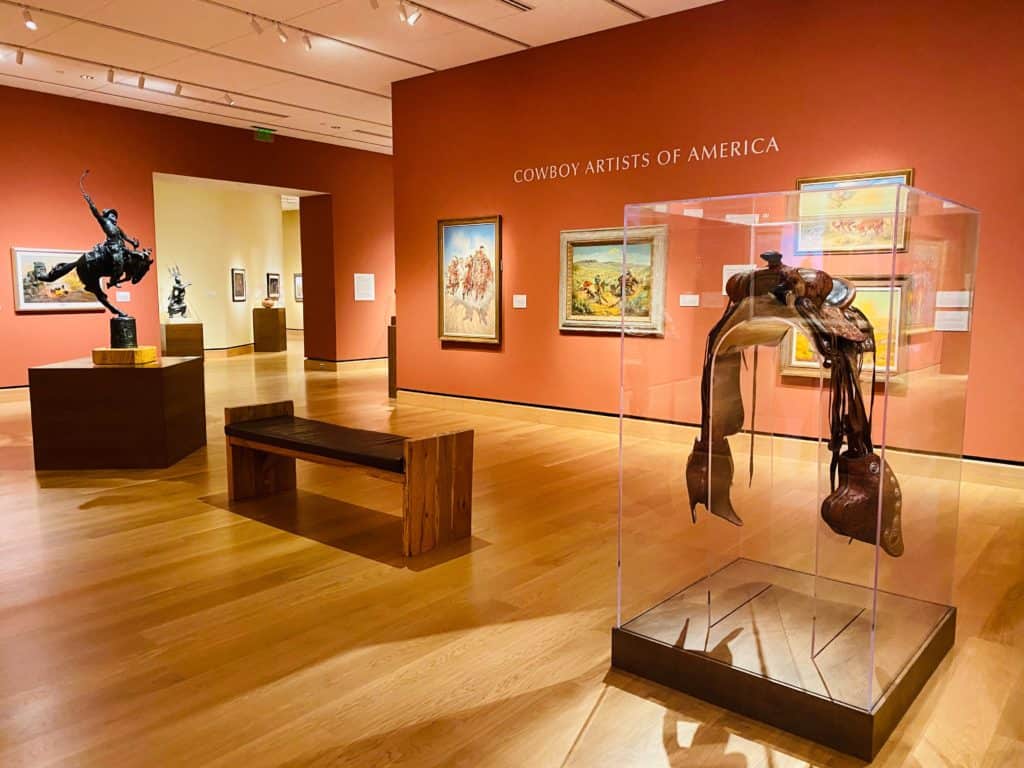 The museum offers free guided tours, or you can explore at your own pace. Your kids will love the Wildlife Art Gallery.
Parents, you will love the Ansel Adams photography collection, and the unbelievable sculptures, and more to appreciate in the James Museum.
This is one of the most helpful museums I have been to with children. They appreciate and support having kids there despite it being an art gallery.
A portion of their website is dedicated to kids' programs that include family art projects, summer camp, and more!
Hours: Open daily 10 am – 5 pm, and Tuesdays longer hours from 10 am – 8 pm.
Tickets: Tickets range from $15 & up for adults, and children under 6 are FREE. Special pricing is offered on Tuesdays – $10 for adults, and children from 7-18 cost $5.
Address: 150 Central Ave, St. Petersburg, FL 33701
Phone: (727) 892-4200
Website: The James Museum
---
23. Tampa Bay Automobile Museum
If you love vintage cars, this unique and amazing collection is the perfect place for all car enthusiasts. Located in Pinellas Park, it is just a short drive from St. Petersburg. Here you will find cars from a variety of eras in this 19,000-square feet gallery space.
Many of the cars are one-of-a-kind pieces, and all of them are refurbished and in driving shape. This not-for-profit has a family-friendly atmosphere. Plan to be here for a minimum of 2 hours to see the 80+ cars on display.
Hours: Wednesday – Saturday 10 am – 4:30 pm; Sundays 12 pm – 4:30 pm; Monday & Tuesday – Closed.
Tickets: Adults $12 & Up
Address: 3301 Gateway Centre Blvd, Pinellas Park, FL 33782
Phone: (727) 579-8226
Website: Tampa Bay Automobile Museum
---
24. Step Back in Time to Heritage Village
This indoor and outdoor museum is a true hidden gem in Pinellas County! Located in Largo, it is just a quick drive from St. Petersburg. Here you can enjoy a day visiting authentic historical buildings, trains, and more.
This is a great place for kids to learn about the history and see authentic buildings from Pinellas County.
Check out my Heritage Village article, which covers our favorite things to do and upcoming events.
Hours: Wednesday to Saturday, 10 am – 4 pm: Sunday, 1 pm – 4 pm
Tickets: FREE (Donations are appreciated)
Address: 11909 125th Street North, Largo, FL 33774
Phone: (727) 582-2123
Website: Heritage Village
---
25. Tampa Bay Turners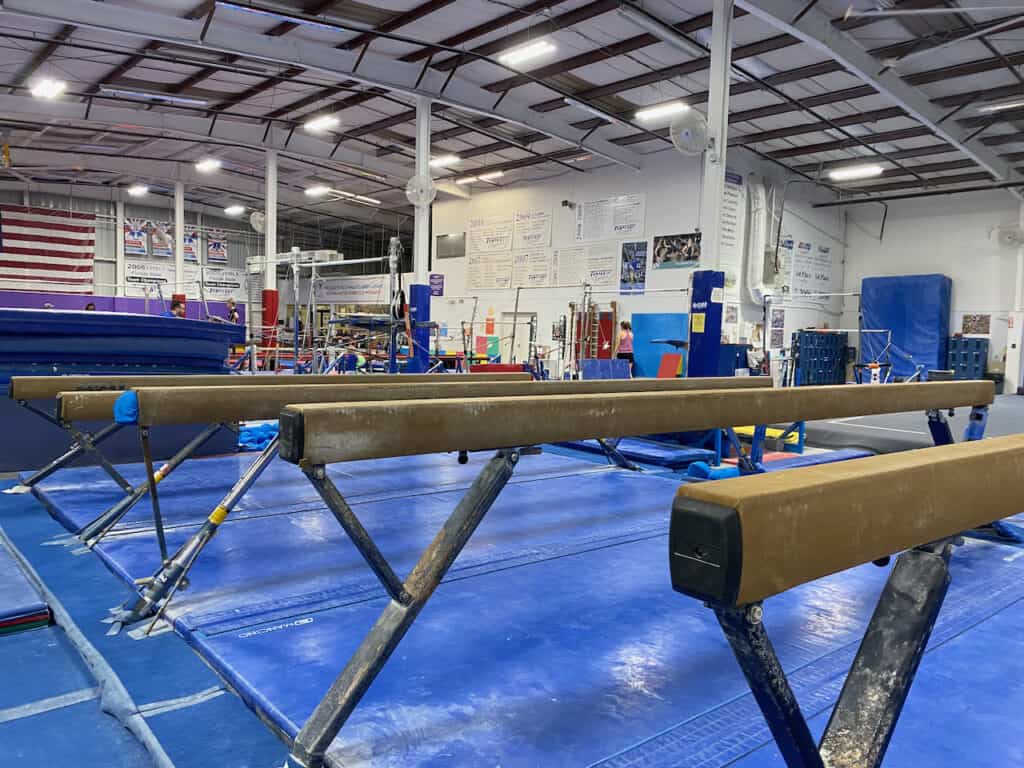 Tampa Bay Turners in St. Petersburg is a fantastic facility that offers a wide range of fun and exciting programs for kids.
One of the most popular offerings at Tampa Bay Turners is their gymnastics program. With classes for preschoolers, recreational gymnasts, and competitive gymnasts, there is something for kids of all ages and skill levels. The coaching staff is highly experienced and dedicated to helping gymnasts achieve their full potential, whether they are training for a competition or simply having fun and staying active.
I started coming here for the Toddler Tumbler Class. It's offered three times a week, and the cost is $10 per child or $90/10 visits. The kids can enjoy free play with other kids while having fun jumping, climbing, and diving into the ball pit.
Tampa Bay Turners also offers a variety of summer camps, parties, and swim classes for kids of all ages. These camps are great way for kids to stay active and make new friends.
26. Climb to New Heights at Vertical Ventures
Looking for kids things to do when it rains? Vertical Ventures is an indoor rock climbing experience in downtown St. Petersburg, FL.
Kids and adults have a blast climbing at this very large facility. All levels of climbers are welcome. There are classes available if you want to develop your skills further. Kids' classes start as early as 2 years old. They offer summer camps, parties, and other programs.
Address: 116 18th St S, St. Petersburg, FL 33712
Phone: (727) 304-6290
Website: Vertical Ventures
---
27. Zubrick Magic Theatre
See the best magic show in downtown St. Petersburg, Florida! Zubrick Magic Theatre is a spectacular family-friendly experience that gives audiences an unforgettable evening of magical entertainment.
This is one of the most interactive magic shows with regular audience involvement. The location is great for walking to nearby locations, including a local favorite, Green Bench Brewery.
Address: 1211 1st Ave N Suite 101, St. Petersburg, FL 33705
Phone: (866) 982-7425
Website: Zubrick Magic Theatre
---
28. Jump Around at Sky Zone Trampoline Park
Looking to unleash some energy? Sky Zone Trampoline Park features freestyle bouncing, dodgeball, fitness programs, and more!
They also offer toddler classes, summer camps, and an American Ninja Warrior-style obstacle course. For the more adventurous, they have a 20-30 foot slide that shoots you into the air!
Sky Zone Trampoline Park has a few locations in the area including Tampa, Largo, and Sarasota. The Largo location is closest to the beaches. There are activities for the whole family, and ideal for rainy day activities to do in Tampa Bay.
---
29. Munchkin Town
Like the name, this lovely indoor playground for babies to toddlers is truly a town just for them! They offer open play time, music classes, and special holiday events.
Munchkin Town has a variety of stations for kids to play at, including bounce houses, shopping, slides, indoor play gyms, and more! Babies also have a safe soft area to explore with toys that are age appropriate.
If you're looking for a fun, safe, clean play place, you'll want to check out Munchkin Town in Clearwater.
---
Horse Power for Kids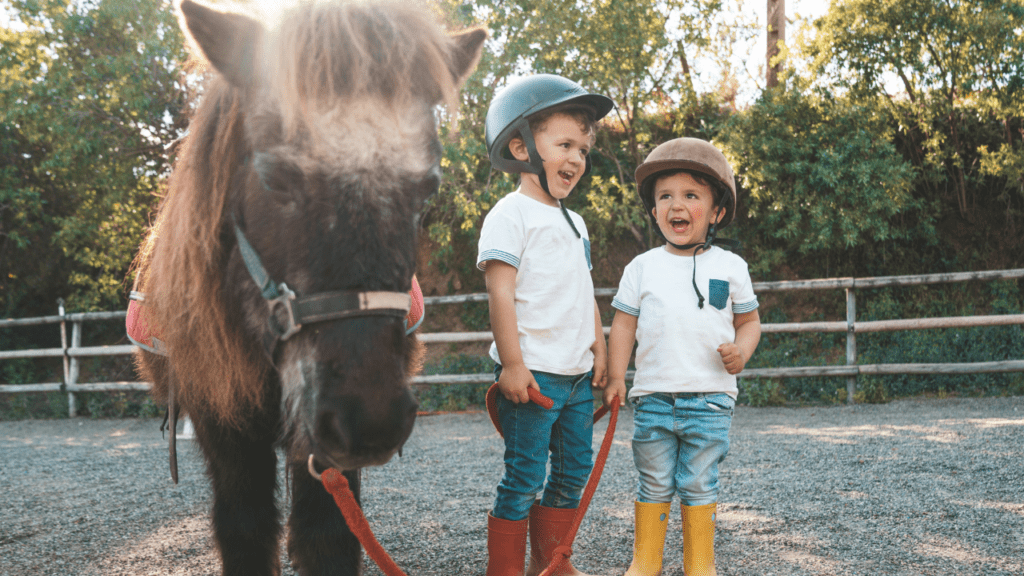 Is your child horse crazy? Then, I've found your next destination in Tampa Bay!
Horse Power for Kids in Oldsmar, Florida is a wonderful destination for children of all ages who love animals and outdoor activities. This non-profit organization is dedicated to providing a safe and educational environment where kids can learn about and interact with a variety of farm animals. As soon as you enter the gates, you'll be greeted by friendly horses, donkeys, goats, chickens, pigs, and more, all eager to make new friends.
One of the highlights of Horse Power for Kids is their pony rides. Kids can saddle up and take a leisurely ride around the farm, guided by experienced handlers who prioritize safety and fun. The ponies are gentle and well-trained, making them the perfect choice for kids who are new to riding or just looking for a gentle adventure.
In addition to pony rides, Horse Power for Kids offers a variety of other activities, including a petting zoo, a hayride, and a playground. Kids can feed and interact with the animals, or climb and play on the playground equipment. There's even a western town and a tree house for the kids to play on.
But the fun at Horse Power Kids doesn't stop there. They also offer a variety of special events throughout the year and camps. Kids can learn about riding, grooming, and caring for horses or participate in crafts, games, and other activities.
Cost is $14 per person and you can spend the day there. Hours are from 10 am to 2 pm Thursday and Friday, and 9 am 5pm on Saturday and Sunday.
🐴 Pro Tip: Visit on the first Thursday of the month and save BIG! The cost is only $5 per person, saving $9 per person!
---
Looking for More Fantastic Things to Do in Tampa Bay?
I hope you found this post to be helpful! As a parent, I know how challenging it can be to find new kids things to do in Tampa Bay.
I also recently shared a Tampa vs. St Pete post that helps narrow down which great places to explore when visiting Tampa Bay.
Tampa Bay has so much to offer that I highly recommend staying at a hotel and making it a weekend getaway. Or, if you're a local like me, you can take your time and see all the amazing items on this list.
Did You Find This Post Helpful? Share It!
If so, I would love to hear about your Florida travel adventures! You can follow me on Instagram, tag your images to @erinstraveltips, and hashtag #erinstraveltips. I look forward to seeing you there!
Related Tampa Bay Articles