Looking for the absolute best tacos in the Tampa Bay area? You have found the right place.
I have been searching for the best Tampa Tacos for over a decade. I hope this will help you enjoy some of the best restaurants in the area.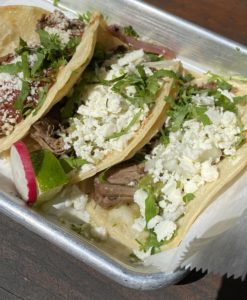 After living in Tampa Bay for many years, I've narrowed down my current favs. I'm also sharing with you my top secret margarita recipe that is great when staying in. It is a must try! Without further delay here is the list.
My personal favorites for Tampa Tacos & St Pete Tacos:
Located in Indian Rocks Beach, I would never have found this place without a friend's recommendation. It is located behind a strip plaza and barely noticeable from the street. Once you get up closer, you will often see a line of folks waiting to get in. Best to come early to avoid the lines at either lunch or dinner.
I love about everything I've tried there. My go to favorites tend to be the 3 Amigos Appetizer (when sharing) and the Chicago Burrito. If you have a sweet tooth like myself, you can't miss the mini churros! They have added a location. See their website for more details.
For a fast casual taco experience, Casita Taqueria is my top pick. You order at the window, and can sit at one of their cute outdoor pinic areas or seating inside. They are located on Central Avenue in St. Petersburg in a convenient spot to see more of the downtown area with breweries and shops nearby. They also have a few locations. See their website for more specifics.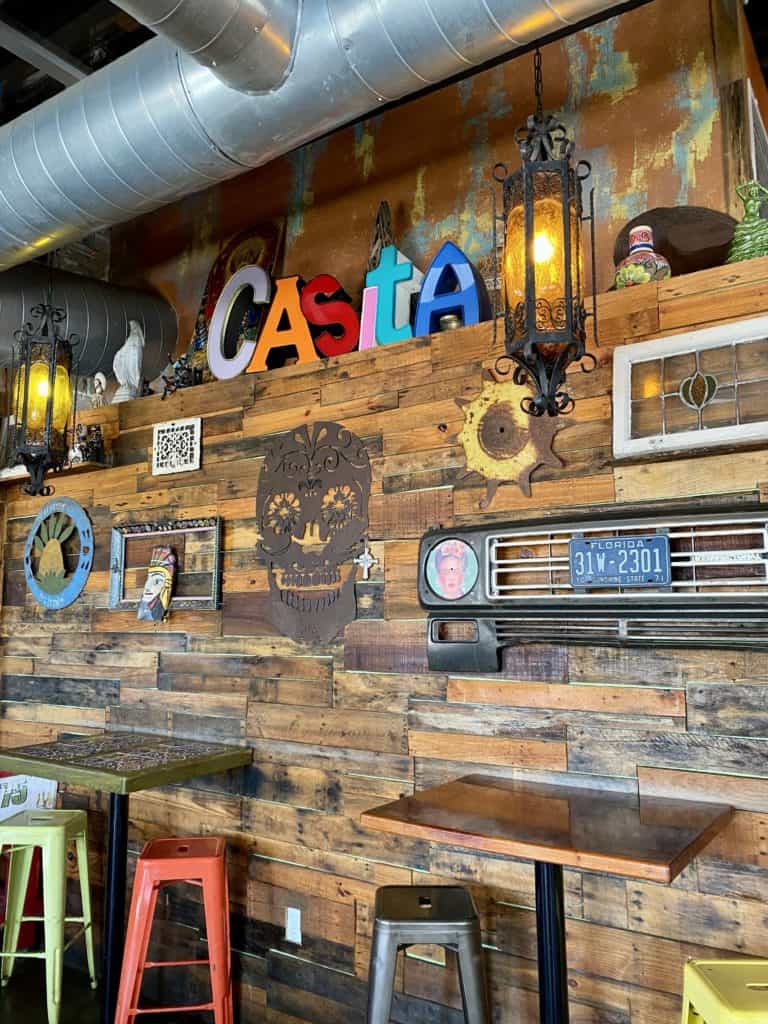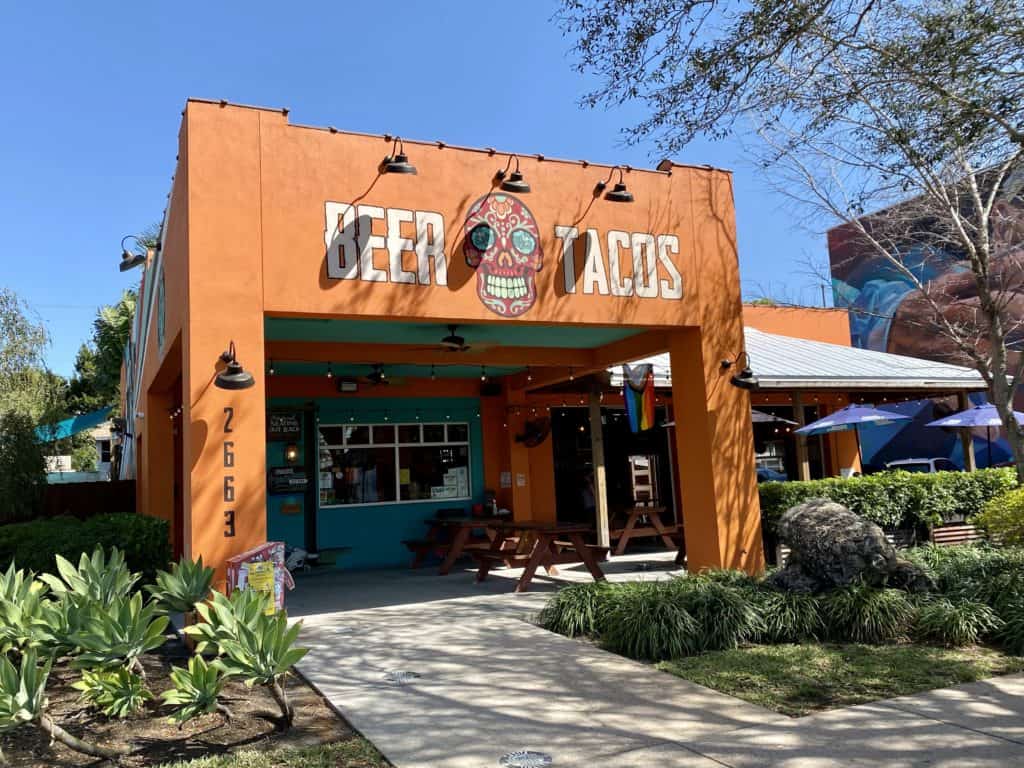 Bartaco (also sometimes seen as Bar Taco Tampa) is located in Tampa Hyde Park Village. This is another great location if you like to shop and enjoy outdoor dining.
In my opinion, it has the best outdoor seating and ambiance! I tend to go early for lunch or late for dinner to avoid the shoppers and large crowds. You can also call 30 minutes ahead to get on the waiting list or use their App.
My absolute favorite foods here are their Pork Belly Taco, Duck Taco, and Fried Oysters Taco. Not my usual picks, but I always come back for more of both! They also serve excellent sauces that go well with about anything. Don't leave without trying their churros.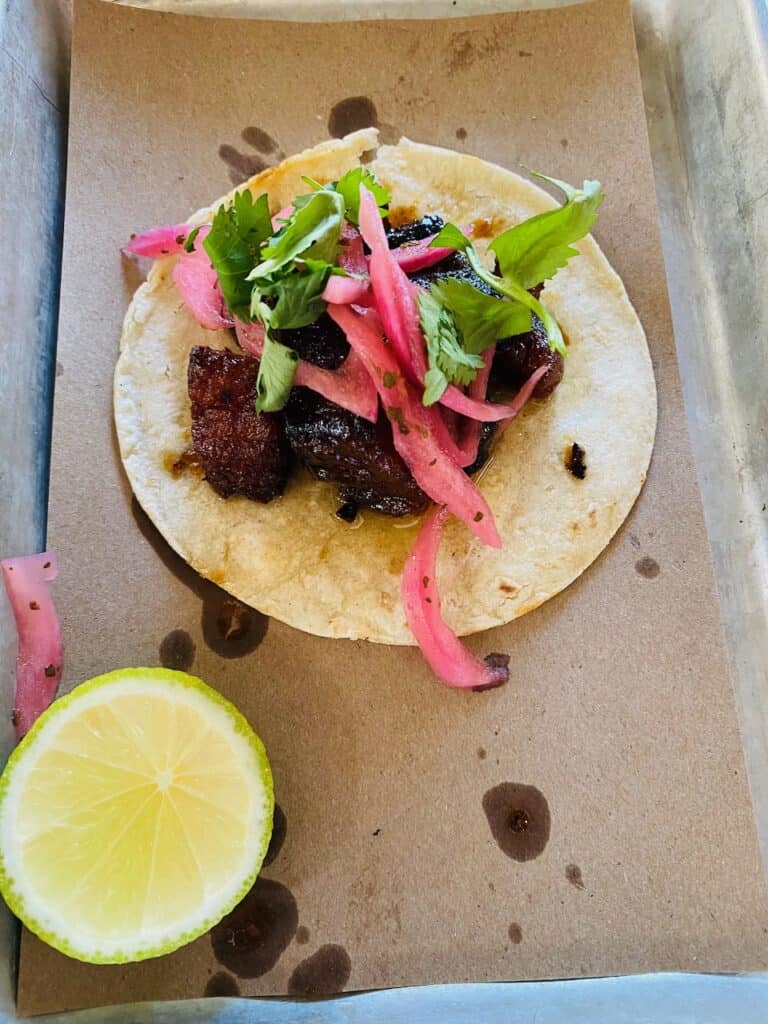 Can't go out? Check out my Margarita Recipe!
Bartaco (Bar Taco Tampa) also serves some of the best margaritas I've had. As promised, I'm going to share my own AMAZING margarita recipe below with you. If you like mixer margaritas with a bunch of processed sugar in them, this one is probably not for you. This one is made of the freshest ingredients, and relies on all natural agave simple syrup as a sweetener.
Here are a couple products I use when making fresh margaritas. They aren't required, but can be helpful especially when making them for a small gathering. I find I make less mess with these products and more is able to be enjoyed!
Tampa Tacos Final Thoughts
I hope you enjoyed my recommendations for top Tampa tacos! Let me know your thoughts below. We would love to hear from you!