Planning a trip to Florida's Gulf Coast and want to know the best things to do on 30A for an ultimate beach vacation?
As a Floridian, who spends countless hours on the water, these beach towns have so much to offer. I fell in love with beaches along Scenic Highway 30A, and now I'm sharing my absolute favorites with you.
Don't try and cram everything into one day, though! The beauty of 30A is in its leisurely atmosphere — take your time to savor all the amazing things to do on 30A!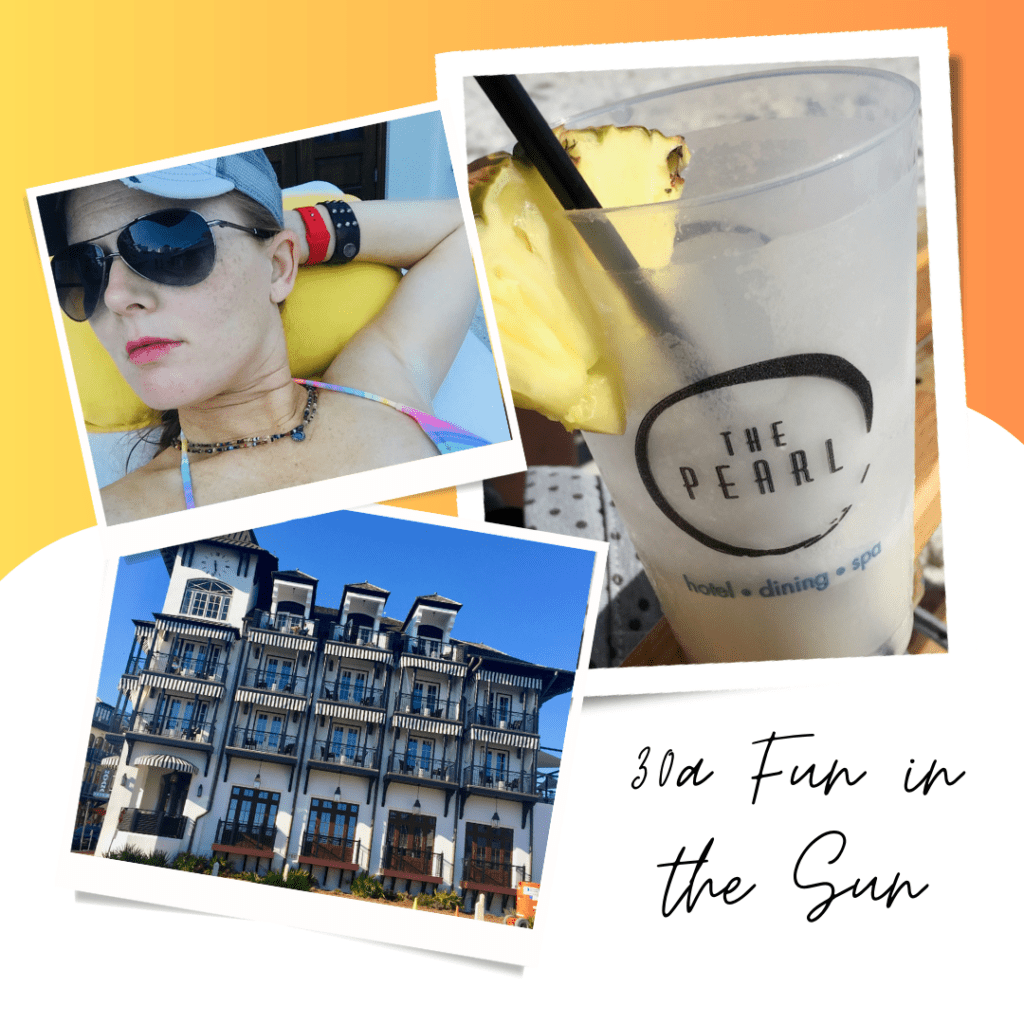 What is 30A?
Scenic 30A is a highway that runs along the Gulf of Mexico. This Florida highway is 24 miles long and passes near several small beach communities, including:
Seaside
Santa Rosa Beach
WaterColor
Alys Beach
Rosemary Beach
Scenic Highway 30A is known for its beautiful white sand beaches, crystal clear waters, and luxurious vacation homes and resorts. It's also popular for outdoor activities, making it a premier beach vacation destination.
30A Map
Click the +/- icon to zoom in or out for more 30A map details.

Start Your Day with 30A Coffee Shops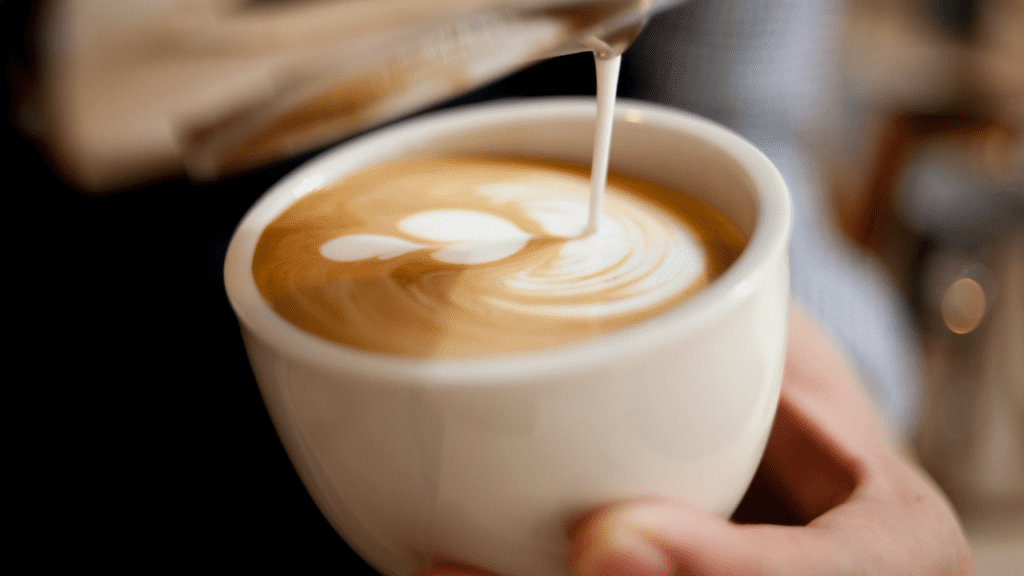 Amavida Coffee and Tea
One of 30A's most well-loved coffee shops is Amavida Coffee & Tea in Rosemary Beach. Stop for some brunch and delicious coffee or loose-leaf tea. I recommended the frozen white mocha! If you're staying more towards the eastern end of the 30A area, Amavida also has a location in Seaside.
Fonville Press Market + Cafe
The newly reopened Fonville Press Market + Cafe in Alys Beach is a jack of all trades (and master of all!). This bright, airy spot is a combination of a coffee shop, diner, market, and cocktail bar. Their best items are their flatbreads and craft lattes.

Relax at the Beautiful 30A Beaches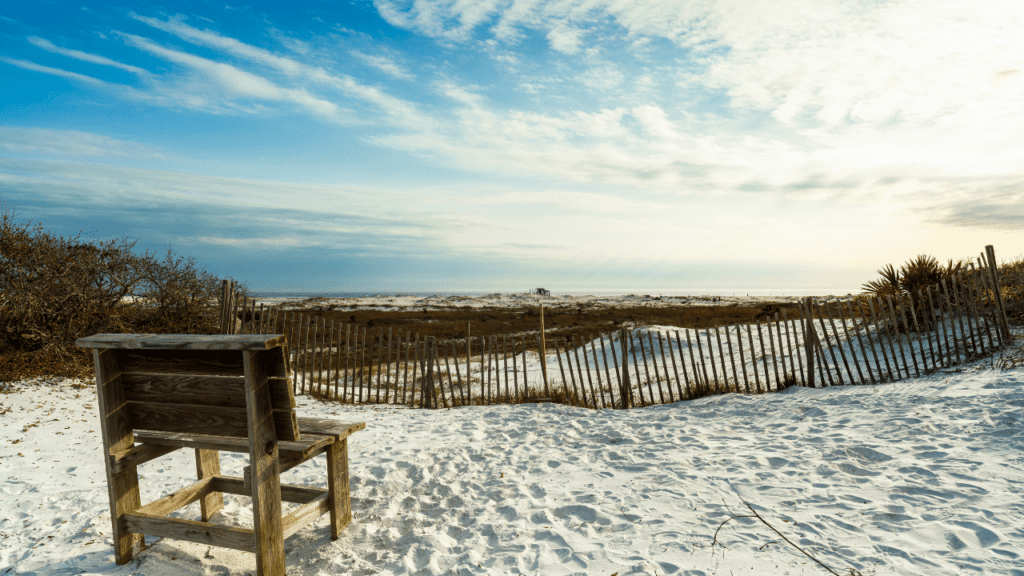 I'm from Tampa Bay and spend considerable time on some of the best beaches in the US, including St Pete Beach, Pass-a-Grille, and Clearwater Beach.
Santa Rosa Beach, Grayton Beach State Park, Blue Mountain Beach, are some of my favorite beach locations. For all my favorite locations, you'll want to read my article on the top beaches on 30A.
Some are free and open to the public, like much of Santa Rosa Beach. Others are located within state parks and attract a small entry fee, like the beach in Topsail Hill Preserve State Park. There are quite a few stretches that are strictly private, too, like Rosemary Beach.
Whichever of the beautiful beaches you visit, you can enjoy swimming, snorkeling, kayaking, paddleboarding, and much more!

Take a Boat Tour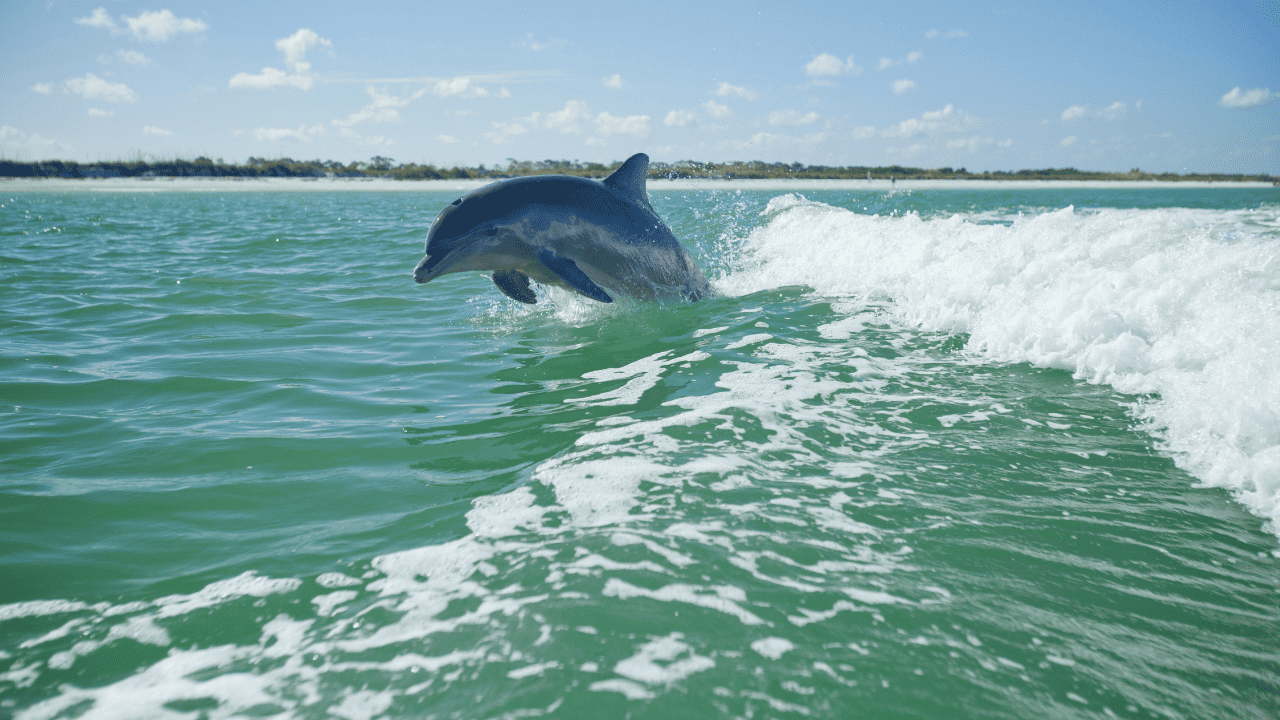 The Gulf of Mexico awaits exploration, and taking a boat tour is one of the best things to do on 30A!
I highly recommend taking a dolphin tour on a speedboat cruise in Destin. You can see the wildlife up close while enjoying the beautiful turquoise Gulf of Mexico waters.
Alternatively, if you have the time, kick the relaxation up a notch on a tiki tour to Crab Island. The destination is a sandbar off of the Destin Harbor. It's one of the highest-rated tours especially for couples or groups. Just make sure to bring your own beverage. You can also get a quick bite at one of the "floating" restaurants on the sandbar.

Bike the Timpoochee Trail to Neighboring Beach Towns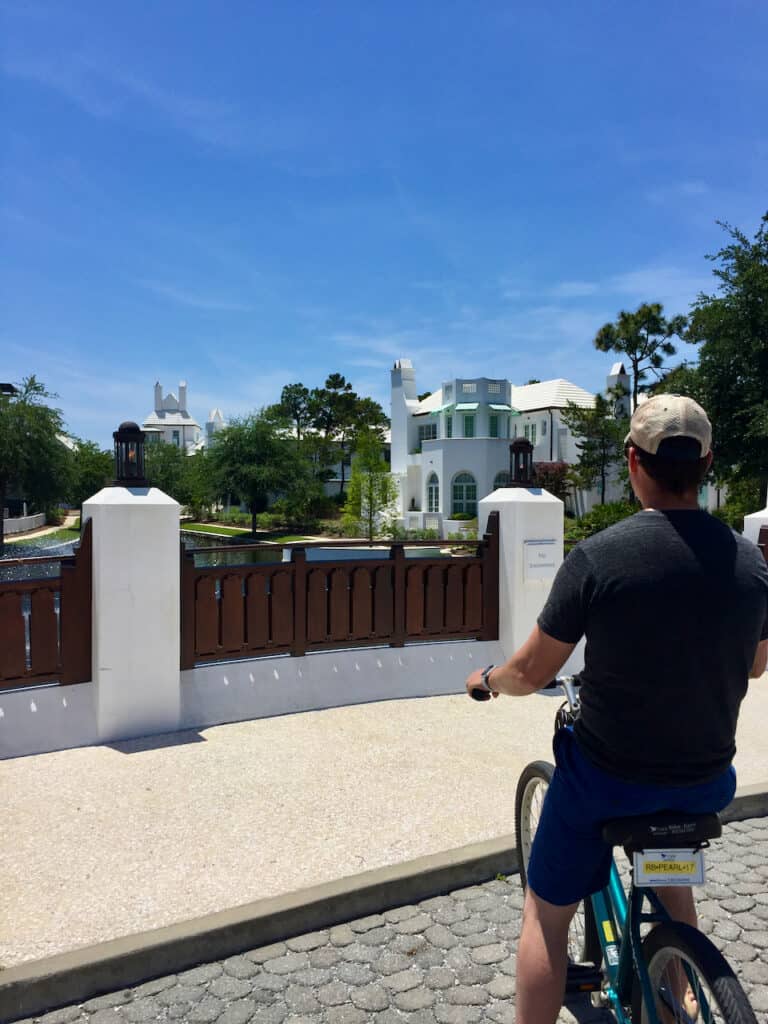 The Timpoochee Trail is a paved bike trail that spans 18.5 miles. It connects many of 30A's beach towns, from Dune Allen to Inlet Beach. 
You can go for a short bike ride or make it a full-on day trip with your whole group. Make a pit stop at the various beach accesses and a lunch break at one of the many eateries along the trail.
My personal favorite cities within biking distance of each other are Rosemary Beach, Alys Beach, and Seaside. Each town is uniquely charming and worthy of exploration! Many of the local hotels provide bikes, so it's you may not have to rent one.
🌴 Pro Tip: The 30A communities are very bike-friendly and my preferred way to travel in between villages; it's a great way to get around!

See Where The Truman Show was Filmed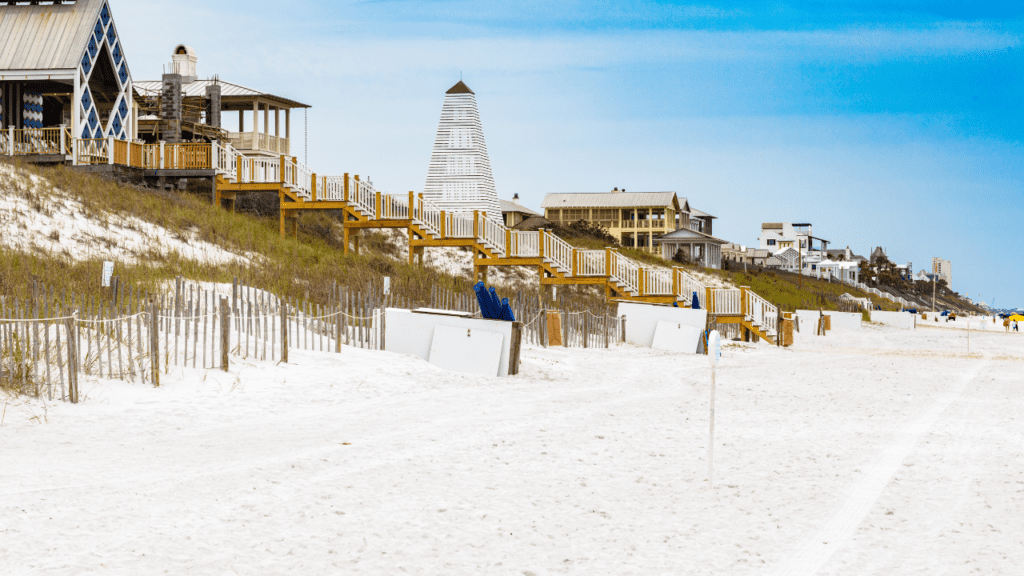 Among the idyllic beach communities of 30A, Seaside is arguably the most picture-perfect of them all. Perhaps that's why it was chosen to be "Seahaven," the setting for the Truman Show.
Just wandering around the neighborhood, you might notice places that will be very familiar to fans of the film. There's Modica Market, the gazebo at the Tupelo Street Roundabout, the Coleman Pavilion, and several other spots. Truman's house is even still there!
If you are looking for fun free things to do, bring your beach blanket and a picnic to the Seaside Amphitheater. It's in the center of it all, with Merchants of Seaside surrounding its grassy field. Come and enjoy jazz on the lawn and other live music events.

Explore the Rare Coastal Dune Lakes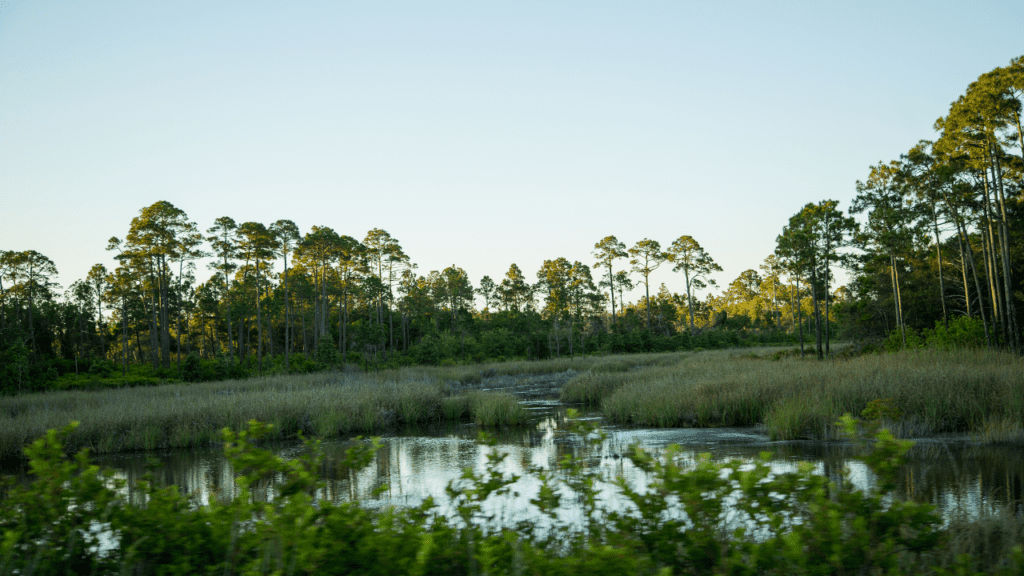 Aside from the beaches, 30A's most distinctive natural features are its coastal dune lakes. Walton County has 15 of these lakes nestled among rolling sand dunes. It's rare to have so many clustered in one place like this! Many of the dune lakes are great for kayaking, fishing, and stand-up paddleboarding.

Where to Stay on 30A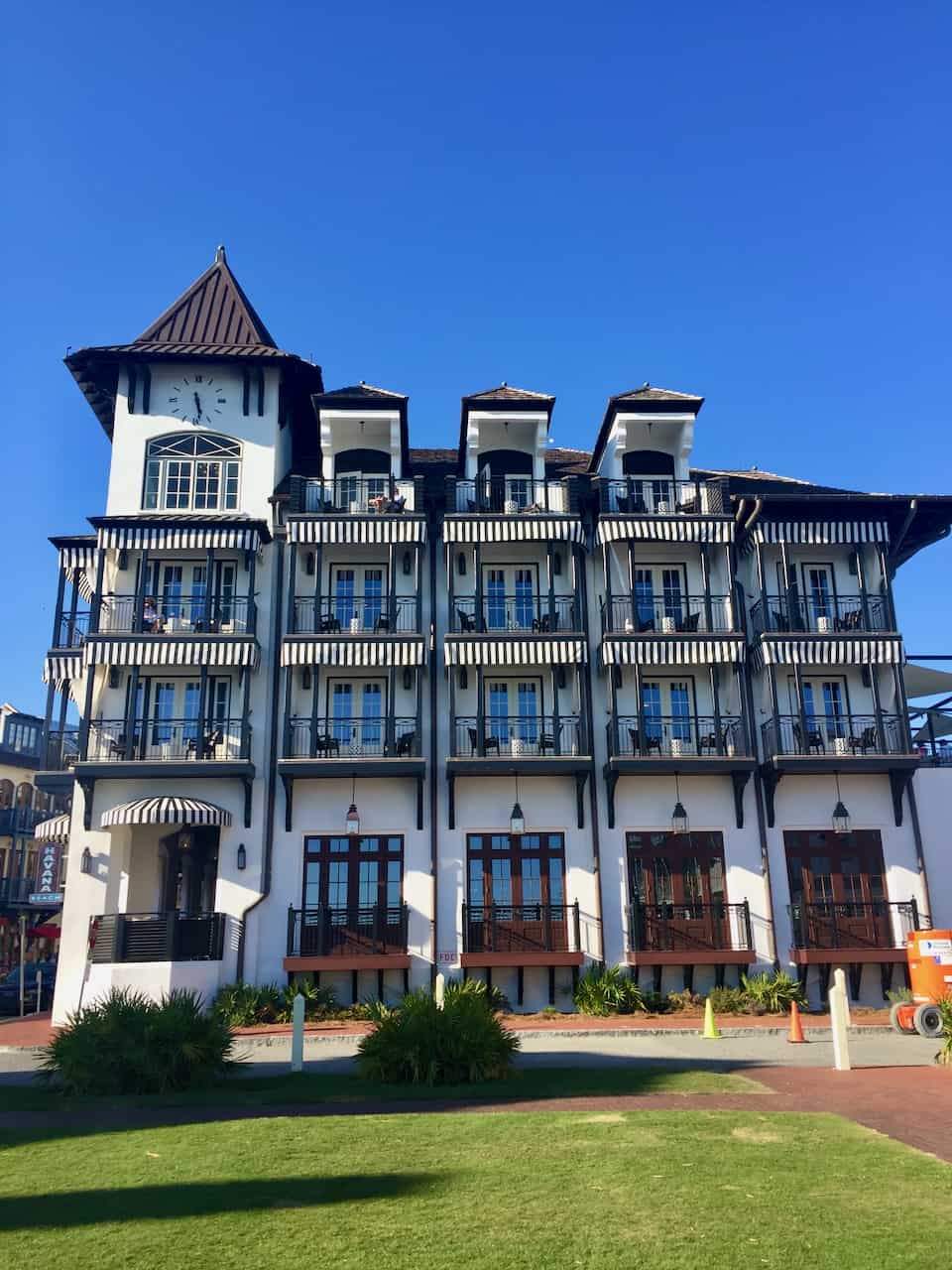 The Pearl
Looking for a luxury boutique hoatel? I thoroughly enjoyed my stay at The Pearl in Rosemary Beach. This hotel is upscale with a charming, Caribbean flair. It has just 55 rooms, some of which have Gulf views.
Note that kids are not allowed at the pool. The hotel also is not directly on the beach. However, it does have its own private beach with lounge chairs and service.
WaterColor Inn & Resort
Another place I can vouch for is WaterColor Inn & Resort. It's a bigger and much more family-friendly option. There is a kids' camp to keep the little ones occupied. 
In addition to the classic rooms, there are vacation homes on-site that you can stay at. Plus, WaterColor Inn has a stretch of private beach.
Hibiscus Coffee & Guesthouse
A more affordable option is Hibiscus Coffee & Guesthouse in Grayton Beach. This cozy bed & breakfast has a down-home, Old Florida vibe. There are 13 different kinds of accommodation options to choose from, including apartments with full kitchens! Breakfast at the on-site cafe is included with your stay.

Spend Time in Beautiful Rosemary Beach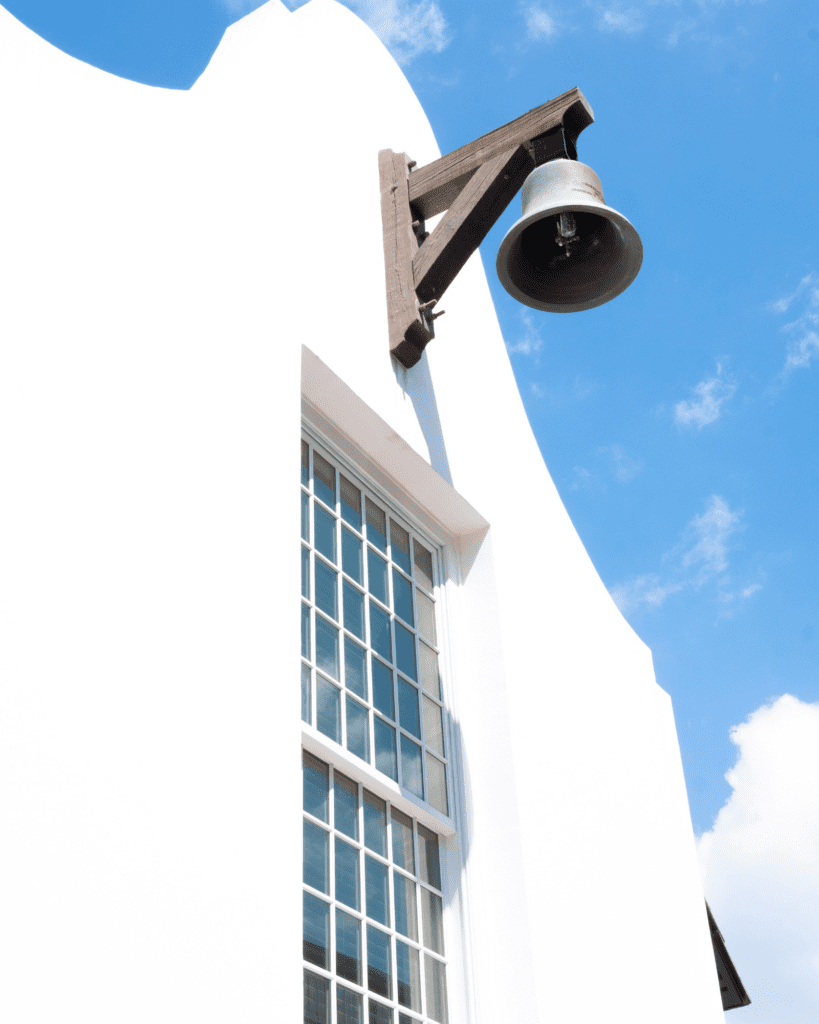 When you step into Rosemary Beach, you're greeted with cobblestone streets, European architecture, and an incredibly quaint atmosphere. You'd be forgiven for thinking the town has stood the test of time — it's one of 30A's newer towns!
Make a few stops at the local eateries, shop at the eclectic boutiques, and (if you're staying in town) visit the beach!

Shop the 30A Farmers Market & Local Shops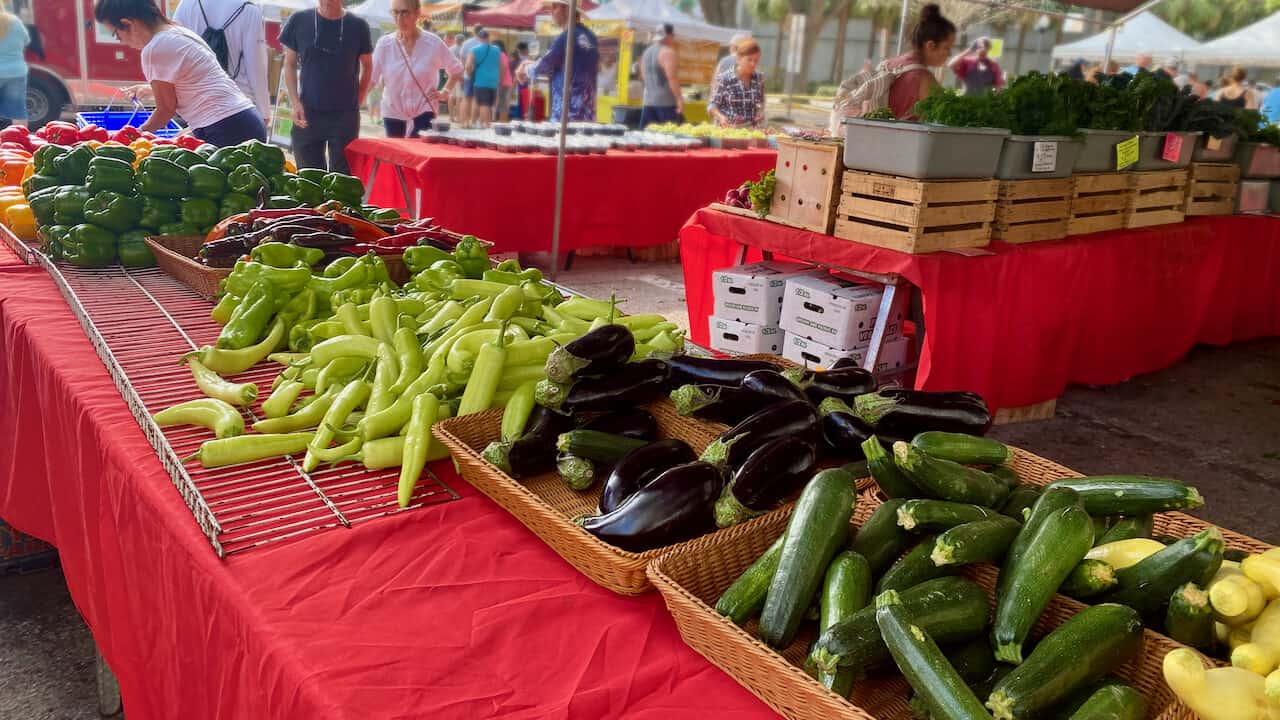 The 30A Farmers Market has four locations:
Rosemary Beach
WaterSound
Sandestin
Niceville
Stop by for farm-fresh produce, homemade jams and sauces, seafood right off the boat, and a wide assortment of health products.
Beyond the 30A Farmers Market, there are tons of local shops you should visit. The Blue Giraffe in WaterColor has a vibrant selection of art, jewelry, and decor. For playful yet stylish women's fashion, head to Disco in Rosemary Beach. As for books, every shelf inside Sundog Books in Seaside is filled to the brim.

Eat at the Best 30a Restaurants
The 30A area in Florida's Gulf Coast is known not only for its beautiful beaches but also for its vibrant culinary scene. Here are a few of my favorite go-to places, from casual beachside eateries to upscale dining.
The Citizen
The Citizen in Alys Beach is a sleek spot to sip a cocktail while you enjoy a seasonal seafood menu. The Calabrian shrimp, served with focaccia, is a local favorite. The flounder fish & grits is also amazing.
If you can never get enough oysters when you visit a seafood restaurant, stop by for oyster happy hour, from 3–5 pm. You can dine in the main area, the bar, or the raw bar.
Stinky's Fish Camp
On the other end of Scenic Highway 30A, in Santa Rosa Beach, Stinky's Fish Camp is one of the area's premier restaurants. This down-home eatery is great for creative, Southern-style seafood. Try their crawfish pie, oyster log, or buffalo frog legs. 
Stinky's Fish Camp has live music most evenings, as well as Taco Tuesdays and Sunday Brunch.
George's at Alys Beach
Refined but not stuffy — that's George's at Alys Beach. The menu at this casual fine dining restaurant is primarily American. However, there are also global inspired items with a regional coastal flare.
I recommended their lobster quesadilla and jerk-crusted snapper. Pair your lunch or dinner with a craft cocktail or a glass from their extensive wine list.
Great Southern Cafe
Great Southern Cafe in Seaside is a breezy, beloved spot for locals and travelers alike. They've got a huge menu of "new-fashioned" Southern cuisine. The New Orleans-style seafood gumbo is a classic. If you've got a big appetite, try the Great Southern Seafood Plateau — it comes with oysters, shrimp, lobster tails, and jumbo lump crab!
La Crema Tapas & Chocolate
La Crema Tapas & Chocolate is a fun, Spanish inspired eatery in Rosemary Beach. It's a perfect spot for dessert or a light meal, as well as wine! The small plates they offer are a mix of sweet and savory. From chocolate fondue and molten lava cake to seafood paella and lobster-stuffed mushrooms, you'll leave 100% satisfied!

Hang Out at The Big Chill 30A
Formerly known as The Hub, The Big Chill 30A is an entertainment complex in Prominence. There are seafood restaurants, BBQ joints, ice cream stands, and bars. There are also tons of shops, from chic boutiques to a Build-a-Bear Workshop. 
The Big Chill 30A houses a 25-foot Jumbotron that is the centerpiece for many events, such as the weekly Family Movie Night during the summer. Local bands play live music at the amphitheater here, too.

See the Butterflies in Cerulean Park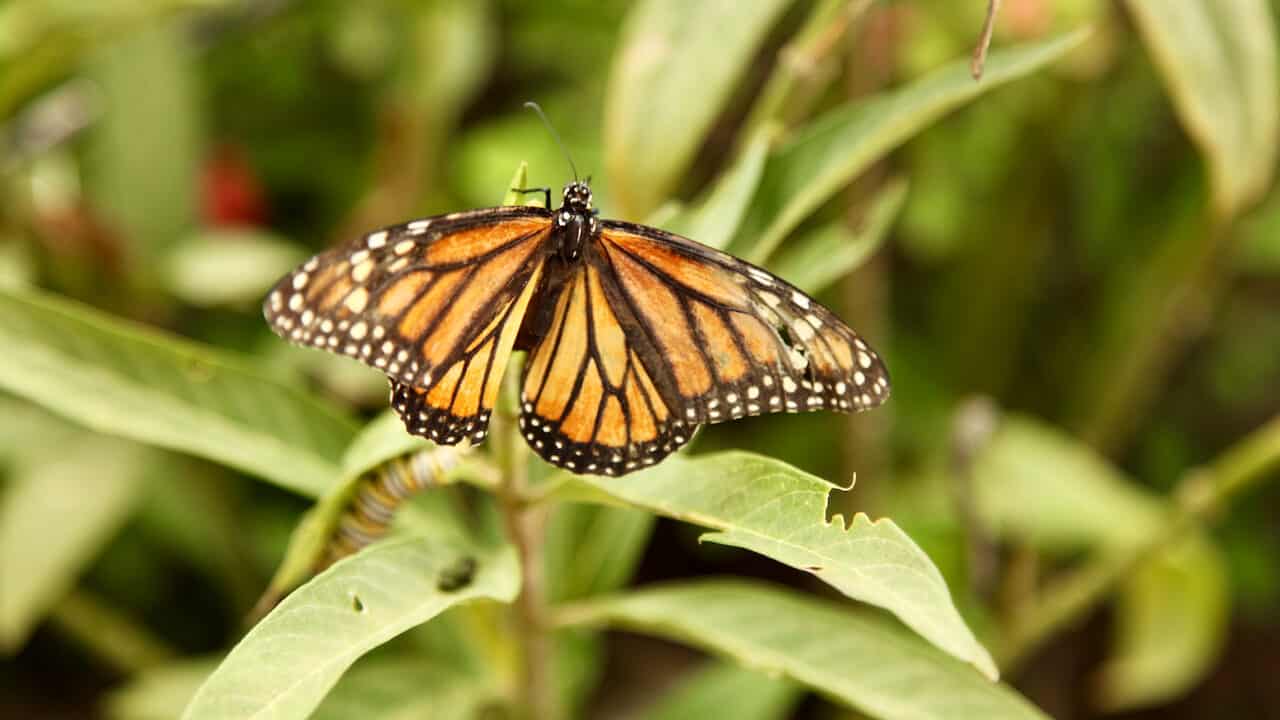 Cerulean Park is one of the most beautiful parks in the area. It's located at the heart of WaterColor and borders Western Lake, a coastal dune lake.
Visit for a stroll, bike ride, or picnic, as a kaleidoscope of butterflies flutter around among the flowers and trees. Cross the picturesque footbridge across Western Lake to relax at the gazebo or walk along the nature trail.

Explore the Local State Parks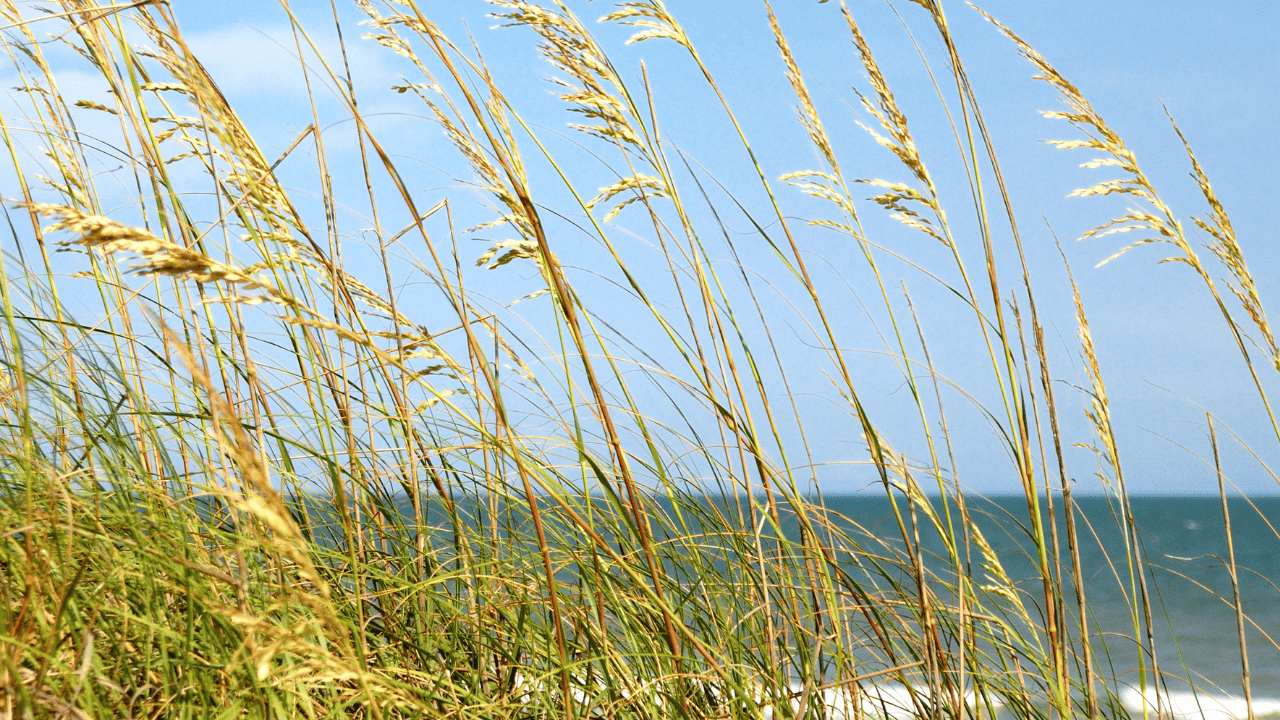 Topsail Hill Preserve State Park
Topsail Hill Preserve State Park has lots of competition when it comes to state parks along 30A, but it's still one of the best. It stretches from the forested inland all the way to the dune-filled beach.
There are awesome campsites for both tents and RVs. There are also well-maintained hiking and biking paths and a tram that takes you to the beach.
Eden Gardens State Park
Nature is often the star of the show at state parks, but Eden Gardens State Park is a bit unique and a must-see on the Emerald Coast if you like state parks. There is a small admission fee of approximately $4 per vehicle.
The main attraction is the Historic Wesley House. Built in the Victorian style and renovated with an antebellum elegance, the manor houses lots of antiques from the 1700s to 1800s. The historic home is situated in an amazing grove of live oaks and maintained gardens. The history behind the manor's owners is quite interesting — consider taking a guided tour!
Morrison Springs County Park
Morrison Springs County Park is a popular recreational area known for its crystal-clear freshwater springs, which are a popular destination for swimming, snorkeling, and scuba diving.
The springs at Morrison Springs County Park are located in a natural basin. The water in the springs is a constant 65 to 68 degrees Fahrenheit, making it a refreshing place to cool off during the hot summer months. There are boardwalks too view the springs if you prefer not to swim.
In addition to swimming and diving, the park also offers picnic areas, hiking trails, and camping facilities. The park has a campground; as well as picnic pavilions and grills throughout the park for visitors to use.
Morrison Springs County Park is open year-round, and there is no admission fee to enter the park.
Deer Lake State Park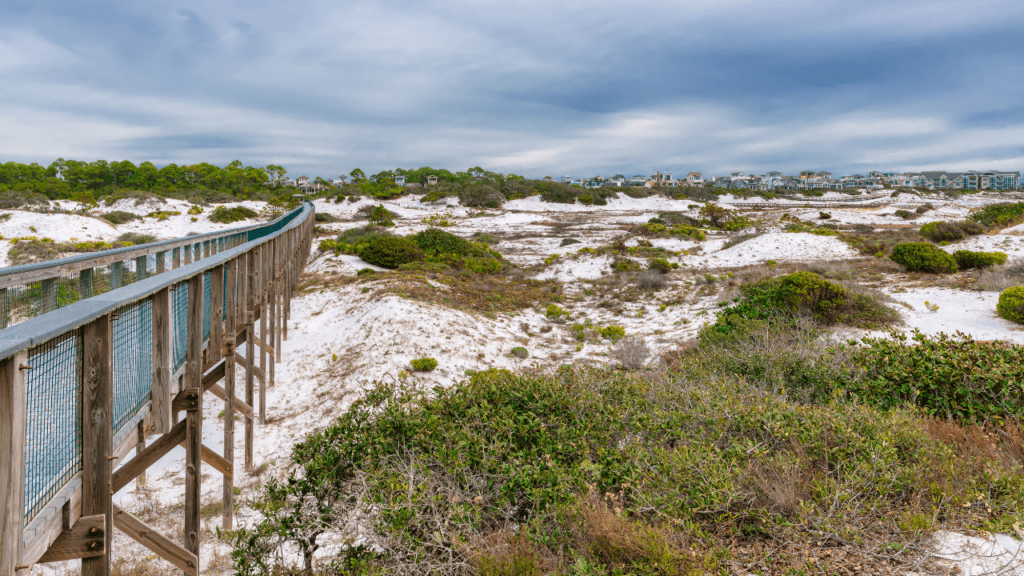 Deer Lake State Park is a beautiful coastal park known for its pristine beaches, unspoiled coastal dune lakes, and diverse wildlife. It's a hidden gem with newly opened amenities, clean restrooms, covered picnic tables & grills, and a lengthy boardwalk.
In addition to the beach, Deer Lake State Park offers hiking and biking trails that wind through the park's natural sand dunes and pine forests. The trails offer stunning views of the Gulf of Mexico and are home to a variety of wildlife, including deer, foxes, and a wide range of bird species.
Deer Lake State Park is ideal for family vacations since it also offers picnic areas, a playground, and a boardwalk that provides access to the beach. The park is open year-round, and there is a small admission fee of $3 per vehicle to enter the park.

Try Local 30A Breweries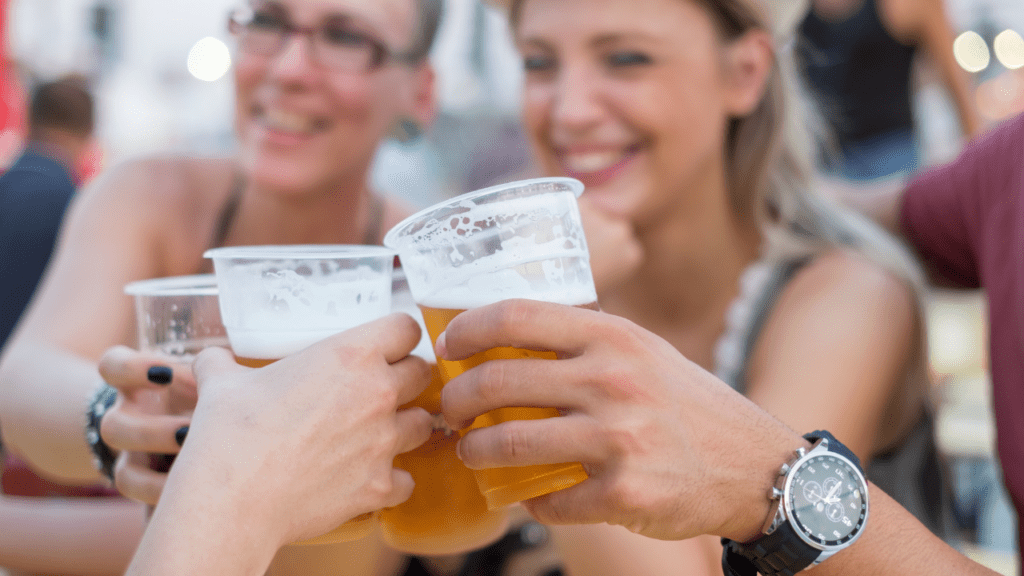 30A is somewhat synonymous with wine — there are so many wine festivals throughout the year! — but you shouldn't overlook the beer scene, either.
The industrial-style Idyll Hounds Brewing Company in Santa Rosa Beach is one of South Walton's finest. That's not just me saying that; they actually have an amazing lager called So Wal's Finest! 
Grayton Beer is another location, offering a wide range of local brew options on 22 taps. This could even be one of the first places you see when you visit 30A — they have a secondary taproom at the airport in Panama City Beach.

Take a Day Trip to Destin or Panama City Beach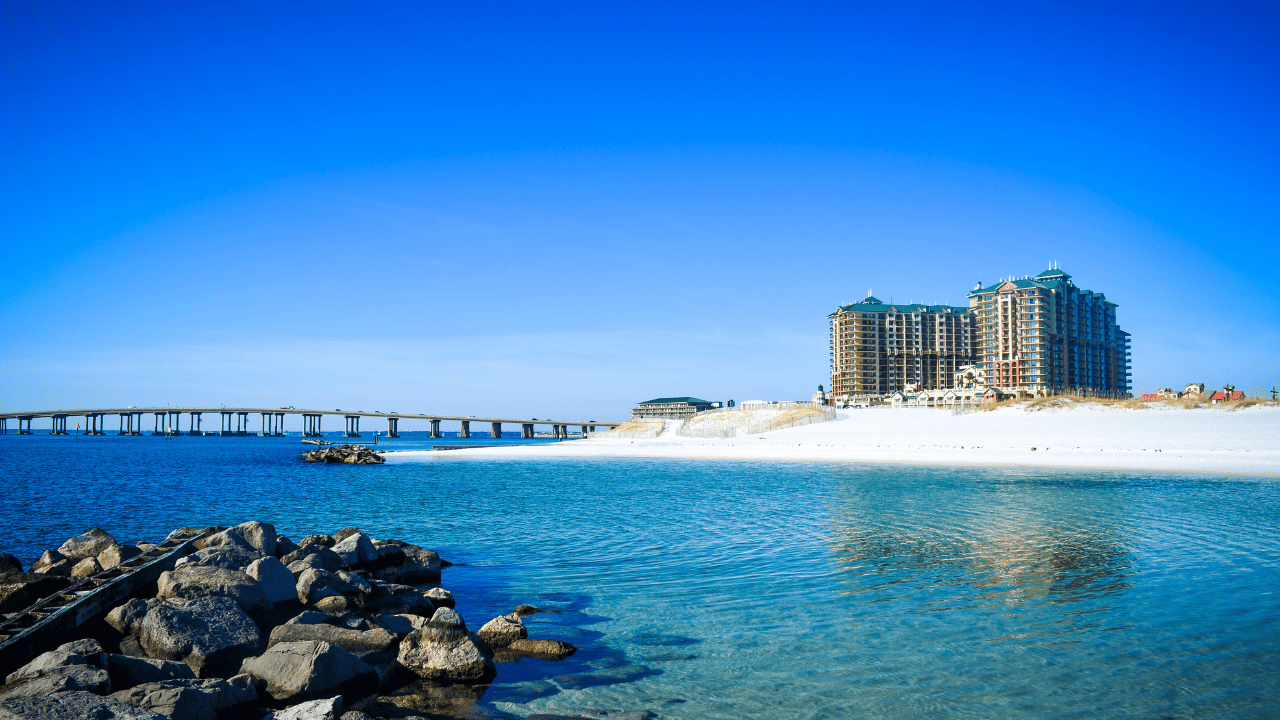 Destin
Destin has a lot going on! But when I'm looking to do a day trip, I prefer to spend time on a tiki boat tour or have a little adventure with water sports from the Destin Harbor Boardwalk. 
Destin has plenty of shops if you want to explore the city. While in the city, end your day with Creole-inspired Gulf seafood at Louisiana Lagniappe with yummy dishes like pecan grouper and hush puppies. You'll get a beautiful harbor view too!
Panama City Beach
Panama City Beach's compact nature makes it great for exploring on an e-bike tour. This five-star highly rated tour provides hidden gems from a local's perspective and shares their suggestions on tourist hotspots like Ripley's Believe It or Not! 
Pineapple Willy's is a fun place for a casual bite to eat. This eatery is on the beach, has po'boys and daiquiris, and usually live music.

Play Golf or Tennis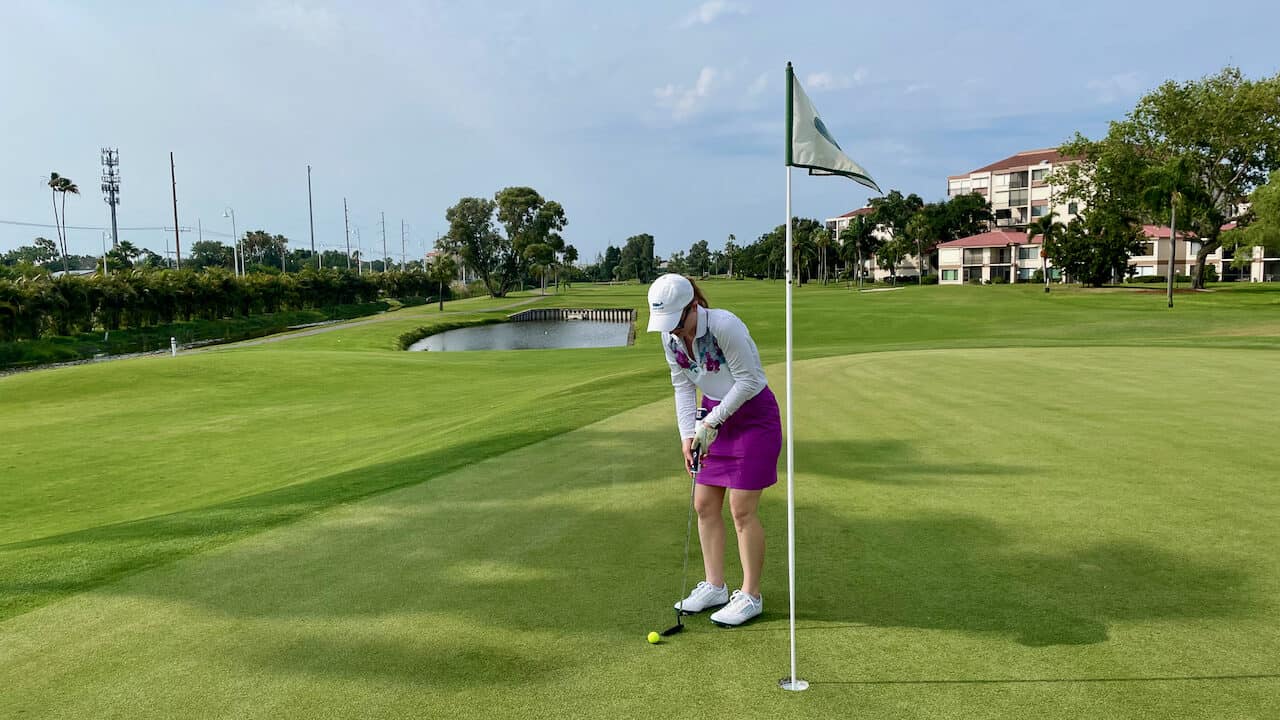 Sandestin Golf & Beach Resort in Miramar Beach has four championship courses, totaling 73 holes (that's right, not 72!). Another great option is Santa Rosa Golf & Beach Club. It's home to an 18-hole championship course and a 6-hole short course.
One of 30A's largest tennis facilities is the Rosemary Beach Racquet Club. There are eight courts, as well as an observation deck. WaterColor Tennis Center is smaller, with five courts, but it also has two pickleball courts.

Visit Local Art Galleries
Walton County celebrates Art Month in May. Whether or not you're visiting during that time, you can add visiting galleries to your list of things to do in 30A. 
The Justin Gaffrey Studio Gallery is both a gallery and a studio space for the namesake local artist. The gallery showcases his artwork, noted for having a unique "sculpting with paint" style.
J. Leon Gallery is one of the newer fine art galleries in the area, showcasing pieces from many local artists. It stands out by doubling as a ceramic studio, offering classes. 

Have a Perfect Evening with a Beach Bonfire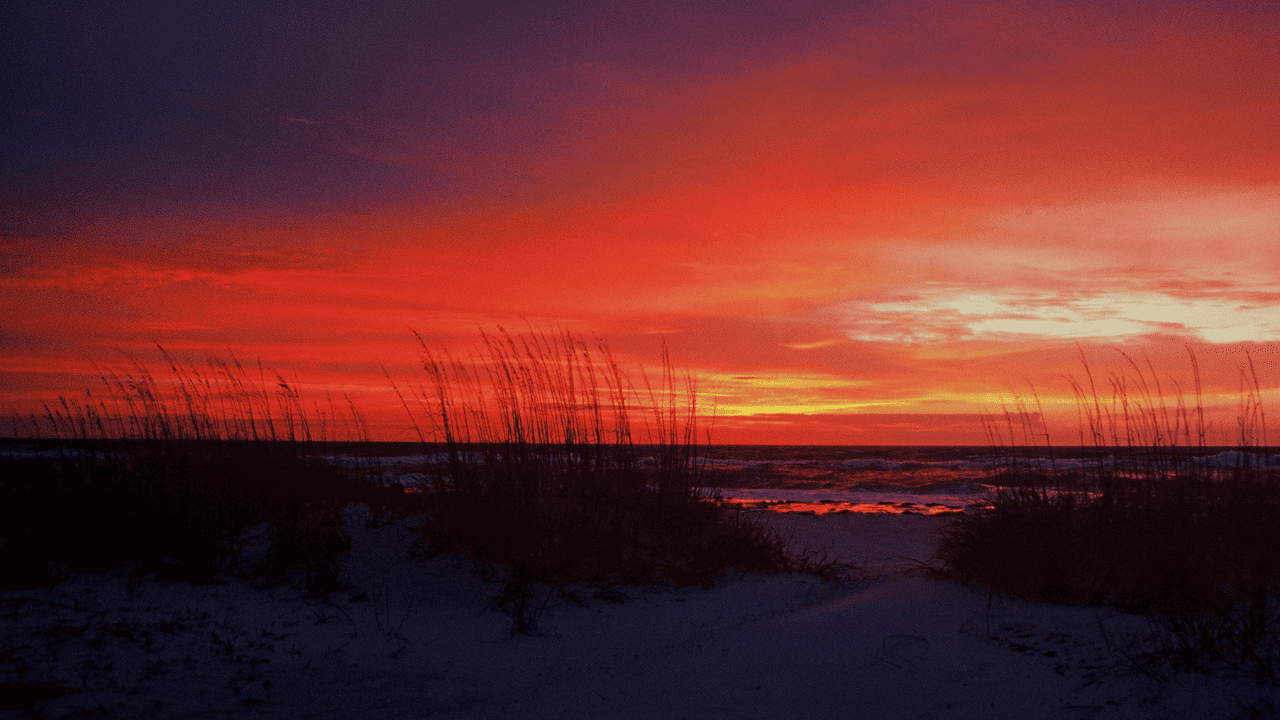 What's better than watching the sunset on the beach?
A beach bonfire that you don't have to set up and clean up yourself. Many beach bonfire companies along 30A will put together the bonfire for you and provide chairs, speakers, and food. This is ideal for a romantic date night or roasting marsh mellows with the kids.

Sunset Bell at Bud & Alley's
To wrap up this list of the best things to do in 30a, I recommend enjoying the sunset with crab cakes and a drink at Bud & Alley's.
You can also try their gourmet pizza at their Pizza Bar or fish tacos at the Fish Bar. At this casual beach spot, a vintage bell tolls as the sun disappears beneath the horizon. 

Frequently Asked Questions
What are some family-friendly things to do on 30A?
Bike rentals to explore Timpoochee Trail to nearby beach towns is one of the top things to do in 30A. Another great activity is taking one of the dolphin tours. If you like a bit more adventure, you'll want to check out the Baytowne Zipline at Baytowne Adventure Zone in Miramar Beach.
What's the best way to get around 30A?
Bike rentals are your best friend and one of the top fun things to do on 30A. The towns were intentionally designed to be bike-friendly, so rent a bike and get going!
Is 30A expensive?
Scenic Highway 30A is pretty expensive. It's a tourist area, so even for locals, everything is priced at "tourist prices." However, you can certainly enjoy 30A on a budget, if you plan right. If you're looking to purchase a home, you'll be paying a premium to live in this iconic destination with celebrities homes.
Is San Destin in 30A?
San Destin is not technically located on 30A, but it is located in close proximity to the 30A area. San Destin is a resort town located in the Florida Panhandle, just to the west of the 30A. While San Destin is not part of the Highway 30A beach communities, it is a popular destination for visitors to the area, and many people choose to stay in San Destin while exploring the nearby 30A beaches and communities.
What airport do you fly into to go to 30A?
If you're on the east end of 30A, Northwest Florida Beaches International Airport (ECP) is the closest airport. ECP tends to be the best option for most of 30A based on distance. However, if you're staying on the far west section of Highway 30A, the closer airport is Destin-Fort Walton Beach Airport (VPS).
Final Thoughts on Things to Do on 30A
In conclusion, there are plenty of fun things to do on 30A to have an incredible vacation. From the stunning beaches and state parks to the unique restaurants and shopping experiences, there is something for all types of vacationers. Even someone like myself, who lives in a beach vacation destination, I still can't wait to take a trip to scenic highway 30A.
Since I prefer a more relaxed but upscale vacation, I prefer staying at The Pearl Hotel or WaterColor Inn. However, there are many other great options, so don't feel you need to spend a bundle to have a memorable family vacation.
Interesting Florida Articles to Read Next