Looking for the best things to do in Indian Rocks Beach? We've got you covered! Here is a local's guide to the top activities you don't want to miss.
Indian Rocks Beach is a small, quaint beach town located on the Gulf of Mexico in Pinellas County, Florida. With its sugar sand beaches and warm gulf waters, it's no wonder this town is a popular tourist destination.
Indian Rocks Beach History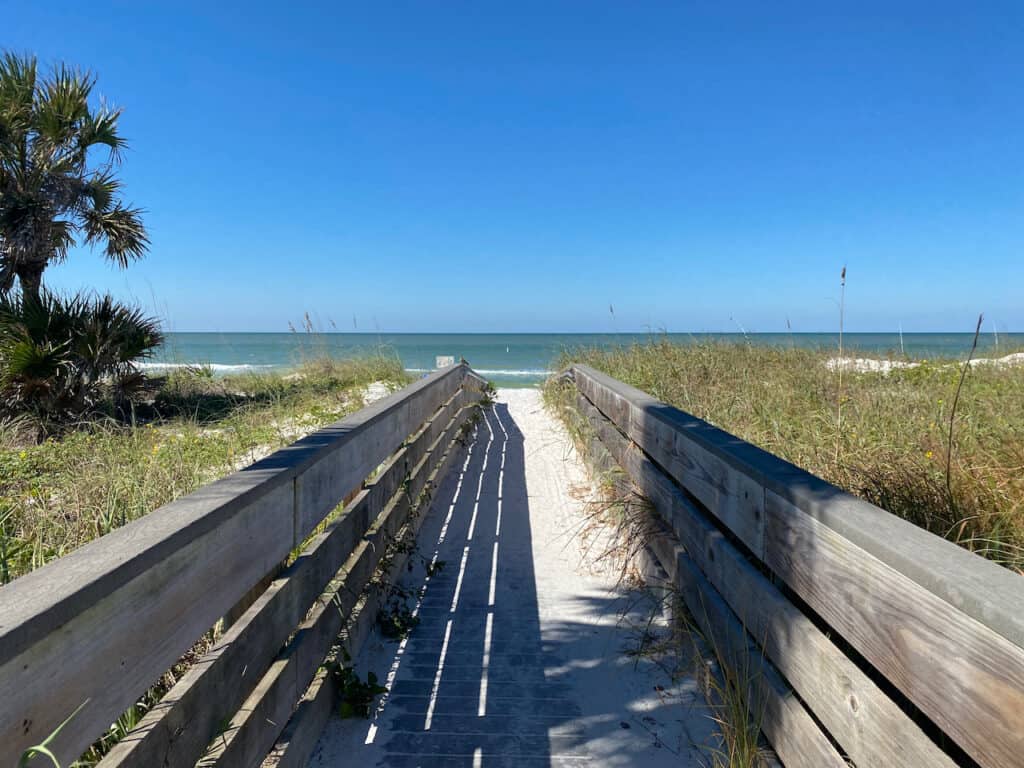 If you are considering visiting Indian Rocks Beach (known as IRB to locals) you have made a great choice. The name came from the large red rocks found along the shoreline; in the past, it was an Native American campsite.
This cute, chilled beach town has plenty to do and many exciting places to explore. It is only half an hour from Tampa and about 20 minutes to the fantastic beaches and artistic vibe of St Pete. The location is superb for exploring.
To help you enjoy Indian Rocks Beach and to ensure you have a great time, I have put together this guide.
Indian Rocks Beach Florida Map
Here is an interactive map of Indian Rocks Beach, Florida to quickly check location and distance information.
It is just 30 minutes from the Tampa International Airport and 20 minutes from Downtown St. Pete.
Indian Rocks Beach Parking
Indian Rocks Beach parking can be challenging during peak times. To make it easier, here are some details on where you can find public parking.
FREE public parking spots are available at the beach accesses on the West Side of Gulf Blvd. at:
From 27th Ave to 19th Ave, there are some FREE public parking spots.
Indian Rocks Beach Access County Park, 1700 Gulf Blvd
16th Ave, 15th Ave, 12th Ave, 8th Ave, 4th, 2nd and 1st Ave, Central Ave.
Best Things to Do in Indian Rocks Beach Florida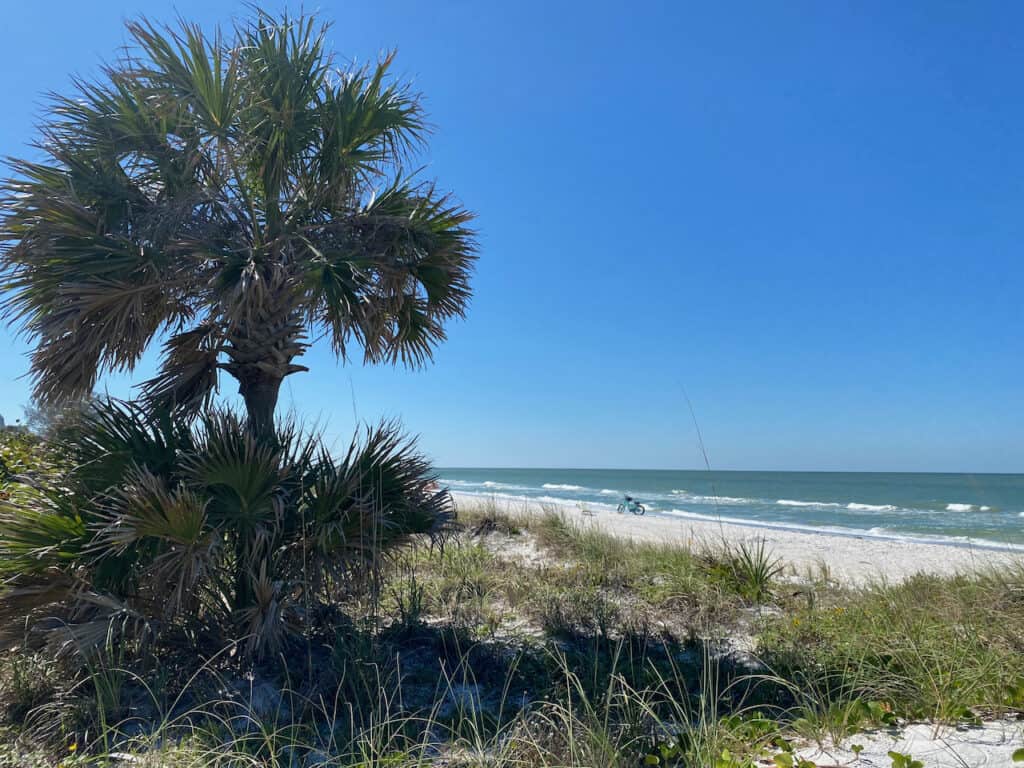 So let's get you up to speed and revved up for a fantastic Florida vacation. There is plenty to offer everyone in Indian Rocks Beach.
Read Next: 13 Best Things to Do in Madeira Beach, Florida
Spend Time at Indian Rocks Beach
The first stop for me is always the beach. Whether it's a glance, a stroll, or a day with my toes in the sand, nothing beats it.
If you decide to take a stroll, there is a more educational way. A collaboration between three local organizations has developed a unique mobile app. The FREE app is available to download on Android and Apple devices called "Walk Indian Rocks Beach."
After downloading the app, you can listen to a narrated tour. The tour has 14 stops accompanied by historical images and music. You will get to experience all the best of the rich heritage that makes Indian rocks special.
You can complete this tour at your own pace, so there is no need to rush. Why not stop for coffee or lunch and carry on at your own leisure?
A chance to understand what makes Indian Rocks Beach what it is.​ This service is pretty cool for visitors.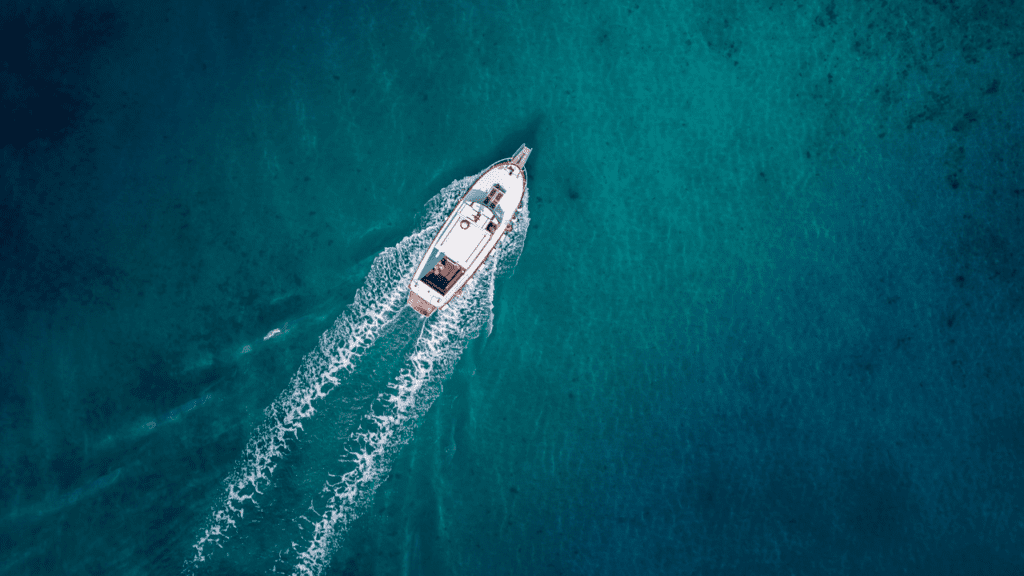 Why not charter a boat with your own knowledgeable captain? You can enjoy a half or full day at sea.
Your captain can take you to Honeymoon Island State Park or Caladesi Island State Park, where you can have fun exploring untouched rural islands accessible only by boat. Traveling around, your host will give you informative and amusing stories. You could even stop and use the pontoon boat slides in the shallow water.
No boat trip in Florida is complete without some dolphin spotting.
The Dolphin Racer Tour is a super fun experience to see bottlenose dolphins and other wildlife! Adults and kids get a kick out of zooming around on a speedboat. This particular trip launches from St Pete Beach.
With the engines roaring, the Dolphin Racer Tour certainly attracts plenty of dolphins. The cost is very affordable, and a favorite with families. I find that most vacationers find this experience to be one of the most memorable parts of their trip, which is why it is so highly rated by reviewers.
As a local, besides the beach, nothing beats time on the water especially surrounded by wildlife.

Smugglers Cove Adventure Golf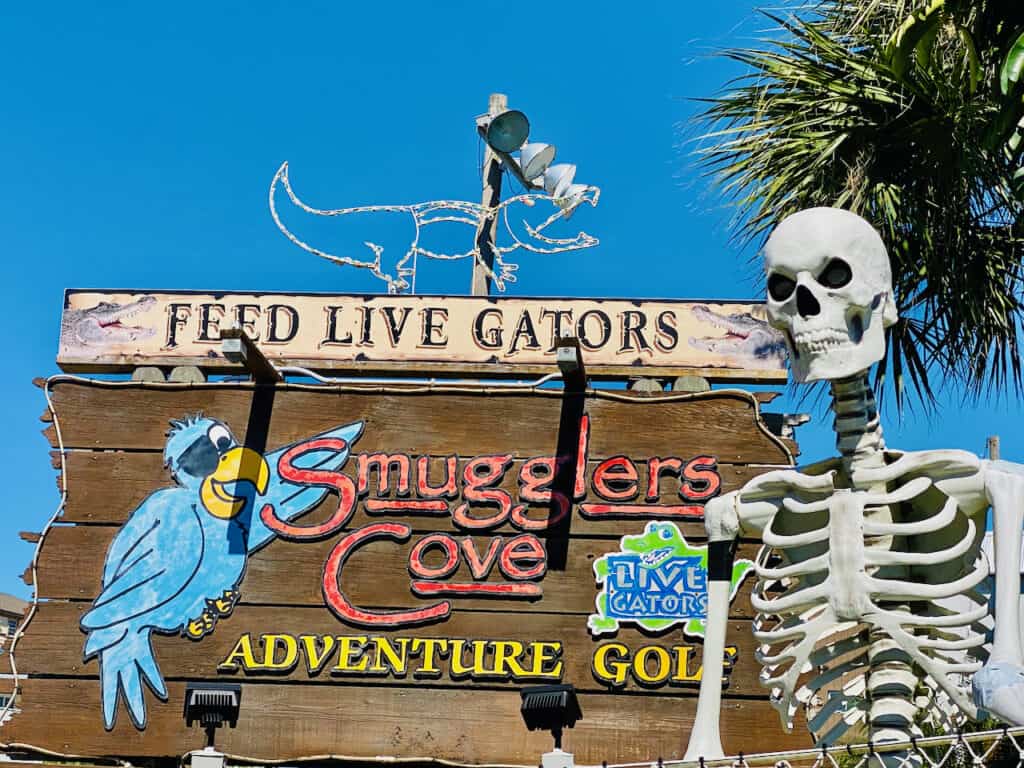 After spending a day at the beach, you may be ready to do something different! Nothing gets further from the beach than playing putt-putt golf with live alligators. Luckily, you're not playing literally around them, but it definitely adds to the excitement to see them at the course. There are also waterfalls and caves to add to the fun.
There is gator food offered upon arrival, as well as beverages for you to purchase.
Pro Tip: Pack your own beverages and save a few bucks. You'll appreciate it on a hot day.
Smuggler's Cove Adventure Course is located next door to one of my favorite restaurants, Salt Rock Grill. So, I tend to partner this experience with a meal out making it a date night or a family fun day.

Splash Harbour Water Park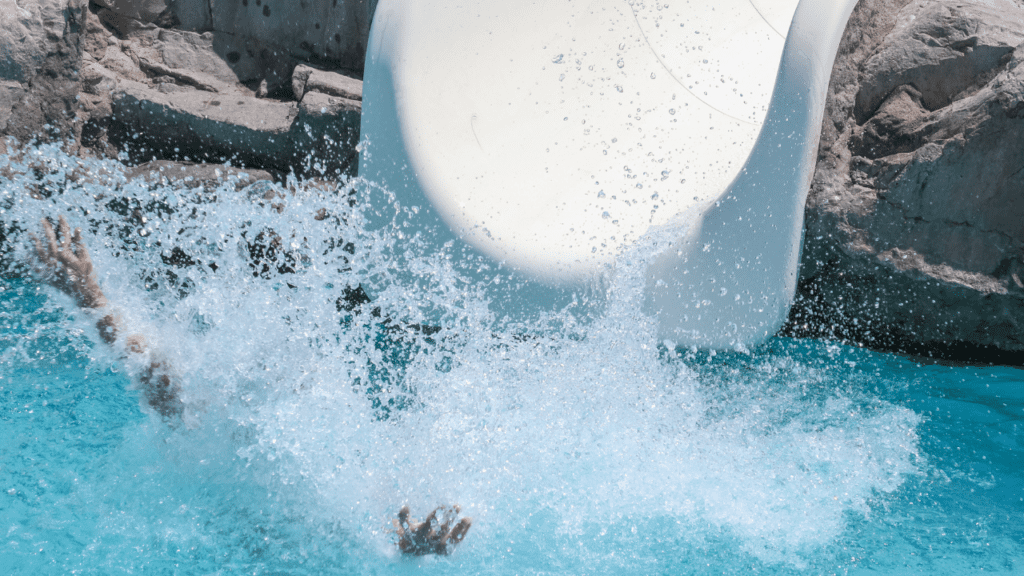 The Splash Harbour Water Park is located just a couple of blocks off Gulf Blvd. It has everything for a great family day out.
The two high slides, one for use with a tube and one without, will keep the kids amused all day. For smaller kids, there is a play area with smaller slides.
The lazy river can let parents float down, relaxing with a cocktail in hand before having a swim in the large pool.
Climb to the top of the towers and have a superb view of the bay and beach.
Nearby you have Jimmy Iguana's restaurant, Crabby Bill's, and Slyce for a great pizza.
Address: 399 2nd St, Indian Rocks Beach, FL 33785
Hours: Open 10 am – 6 pm, 7 Days a week (Hours subject to change)
Cost: Adult Regular Admission $27.95 & Up; Under 48″ $25.95 & Up; 2 years & under – Free; Discounts offered for after 3 pm, as well as seniors, military, and Florida residents.
Website: Splash Harbour Water Park

Indian Rocks Beach Nature Reserve
The Indian Rocks Beach Nature Reserve is off Gulf Boulevard between 9th Avenue & 10th Avenue. The park is perfect for all ages and abilities and is a fun place to visit.
There is a flat wooden boardwalk through mangroves into the intra-coastal waterway. You will have plenty of opportunity for nature watching from the boardwalk lookouts. There is a lot of wildlife such as birds, fish, lizards, crabs, and sometimes even snakes.
A fenced dog park allows you the enjoy the park with your dog. The park has a restroom and water station to refill water bottles. This park has a very laid-back, chilled vibe with lots to entertain the whole family including a playground.
There is also a quiet beach that offers an incredible view of the water and the sunset. It is ideally suited for strolling in the mornings to enjoy the sunrise in a peaceful environment. On weekends and during peak times, this park can become busy and limited parking nearby.

Jet Ski Indian Rocks Beach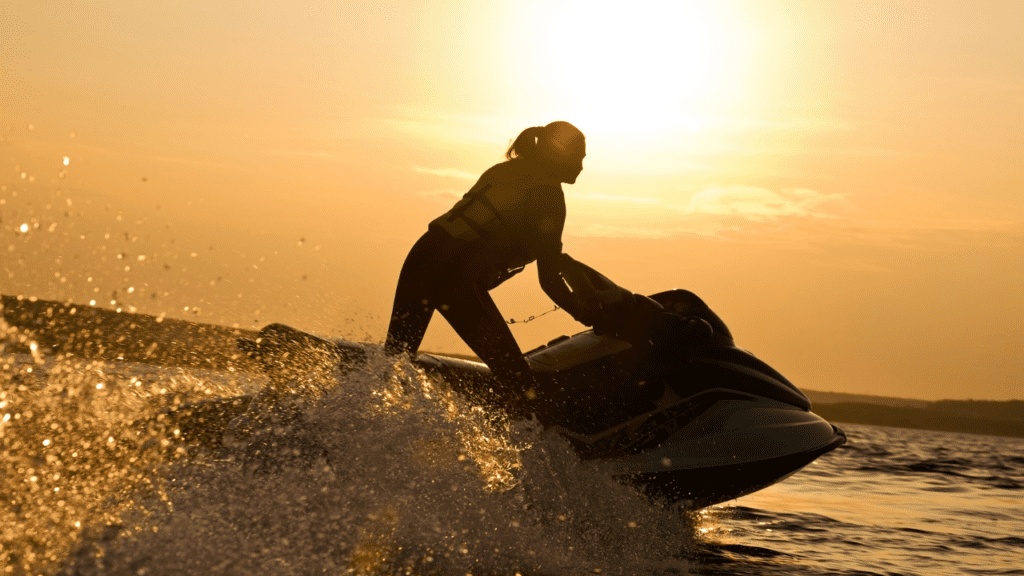 Looking for your own solo adventure on the water? Jet ski rentals in Indian Rocks Beach is a fun way to explore!
Follow your guide, on your own jet ski excursion. You will get to stop at many locations that are full of bottlenose dolphins, stingrays, and sharks.
There are many jet ski rentals near Indian Rocks Beach. Wet Rentals is conveniently located right in the Holiday Inn & Suites at Indian Rocks Beach (as well as other nearby locations. In addition to jet ski rentals, they offer boat and paddle board rentals.

Seaside Seabird Sanctuary
If you like wildlife it is definitely worth visiting the Seaside Seabird Sanctuary in Indian Shores. This sanctuary is a special place that dedicates its time to the rescue, rehabilitation, and future release of birds back into the wild.
There is the Marie L. Farr Avian Hospital on the property that admits more than 3,500 injured or sick birds every year. The sanctuary also fields over 10,800 hotline calls annually with volunteers helping with these efforts.
Come visit the Seaside Seabird Sanctuary and see over 100+ birds including pelicans, owls, macaws, hawks, and many more! It's a great place to photograph a variety of birds within close proximity. Plus, they have an educational center to learn more about various species.
You won't want to miss the fantastic views from the Observation Tower which is located in the Sanctuary's Shade Garden. You will get to see sweeping 360-degree views of the Gulf of Mexico.
They also offer a store selling merchandise, so you can support the mission and get souvenirs from them. There is no fee to visit, but donations are gladly accepted.
Address: 18328 Gulf Blvd, Indian Shores, FL 33785
Cost: FREE Admission & Parking
Hours: Monday – Sunday 8 am – 4 pm
Website: Seaside Seabird Sanctuary

Indian Rocks Historical Museum
I always feel that when you visit an area for the first time, you have a duty to understand its journey.
Indian Rocks Historical Museum is a traditional old house. Furnishing is as accurate to its time as possible. There are exhibits of antiques and fascinating old pictures of the area. The displays are informative and highlight the local history.
The museum tells the story of the changes to IRB up to the present. It charts the presence of Native Americans and resident changes. Fishing development and how families have lived here are also displayed.
It has an excellent variety of American history, covering WWI to Vietnam. There are also some excellent photos showing life in the '40s and '50s.

Best Restaurants in Indian Rocks Beach
As a local, I've enjoyed my share of the cuisine in Indian Rocks Beach. There is an excellent variety of delicious options. This area primarily specializes in fresh-caught seafood. However, there are plenty of other great options too.
A few of the best restaurants in Indian Rocks Beach are Salt Rock Grill, Slyce Indian Rocks Beach, and VIP Mexican American Cuisine.

Chief Chic-A-Si Park
Head to 4th Avenue & 2nd Street, opposite the post office, and you will find this fantastic little park.
It is more of a children's play park than a complete park. It is clean and well-maintained, which is true of all the IRB parks.
There is plenty of grass for the children or your pooch to enjoy. The covered pavilion is a lovely place to hold a family event or even a casual wedding ceremony.
Picnic tables are available for a bit of al-fresco dining. You will be glad of them after you have built up an appetite on the Bocci Ball court.
Taste of IRB
Each year the Taste of IRB is held in this lovely historical park. This FREE event has a variety of live music, food, beverages, and more fun!

Kolb Park
Are you looking for a fun time for FREE? Then head to Kolb Park.
Although small, the park has loads of features and attractions and is clean and well-cared for. There is a skate park, a baseball field, basketball courts, two clean playgrounds, and one has shade.
Swings and a merry-go-round will keep the kids amused. There are very welcome bathroom facilities. A covered pavilion is perfect for a family get-together.
But the highlight is the Art Center and Library. Inside you will find air-conditioning to cool you down, and cold water is available.
Oh, did I mention the addictive touchscreen game table?
Kolb Park is an excellent alternative to the beach. And when you finish having fun, candy and ice cream shops are nearby.
Address: 1508 Bay Palm Blvd, Indian Rocks Beach, FL 33785
Website: Kolb Park

Clearwater Pier 60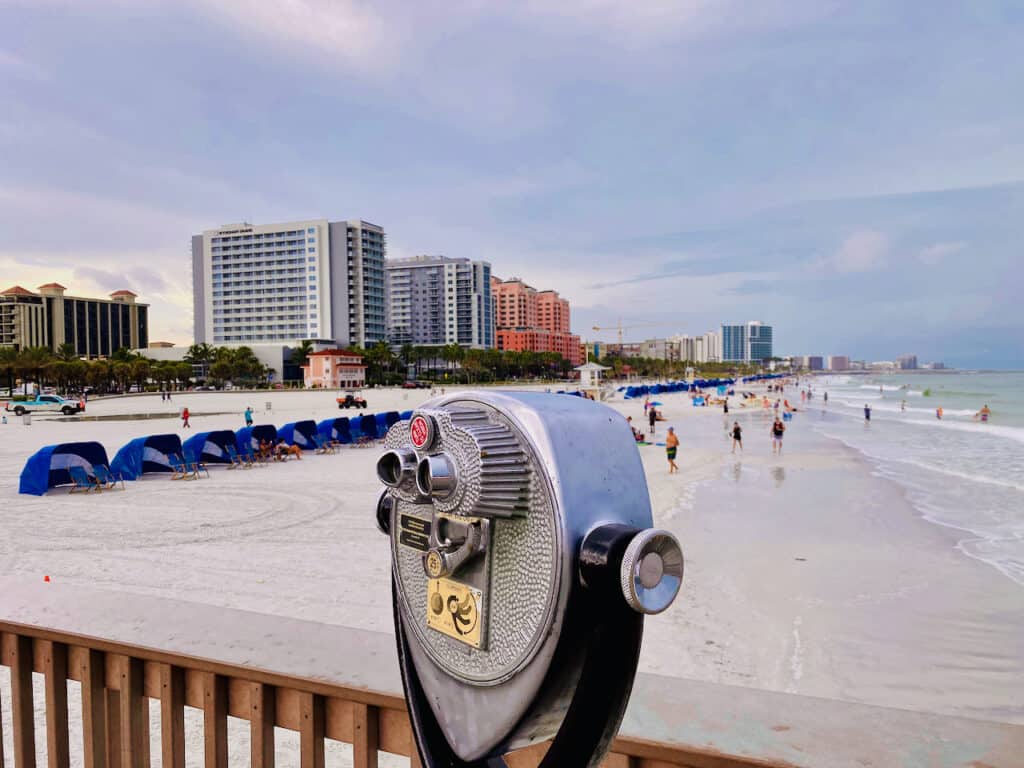 Clearwater Pier 60 is a public fishing pier, recreational park, and tourist hot spot in Clearwater Beach. It is just a little under 7 miles away from Indian Rocks Beach. The recreational fun park is ideal for kids. It includes a playground, a beach recreational area, and lots of lounge seating.
Pier 60 also plays host to a number of events throughout the year. The "Sunsets at the Pier" occurs nightly from 6 pm to 9 pm featuring local artists, food, and musicians performing as the sun goes down.
If you're looking for a little bit of adventure, take a party boat cruise that launches just across the street. Your designated driver (aka boat captain) takes all the stress away by taking you to the best places to see on the Gulf of Mexico. Enjoy the bar, music, and gorgeous 360-degree water views.
The party boat cruise super fun way to make the most of your vacation!

IRB Oktoberfest + More Fun Events
The lively city hosts an annual IRB Oktoberfest at the beginning of October. It is usually held on the first Saturday of the month in Kolb Park.
This beachy non-traditional style German event is full of fun things to do including:
Beer
Food vendors
Live music
Silent auction & raffles
Arts and craft show
Famous Keg Throwing & Stein Carrying Contests
This event is talked about all year and is definitely worth seeing if you're in town. And, I love that it is all for a great cause. Proceeds go to funding city improvements such as shelters.
Other Community Events
Here is a short list of the other community events in IRB to check out:
Taste of IRB
Easter Egg Hunt
Indian Rocks Beach Pub Crawl
Holiday Home Tour
Spooktacular
Holiday Toy Drive

Clearwater Marine Aquarium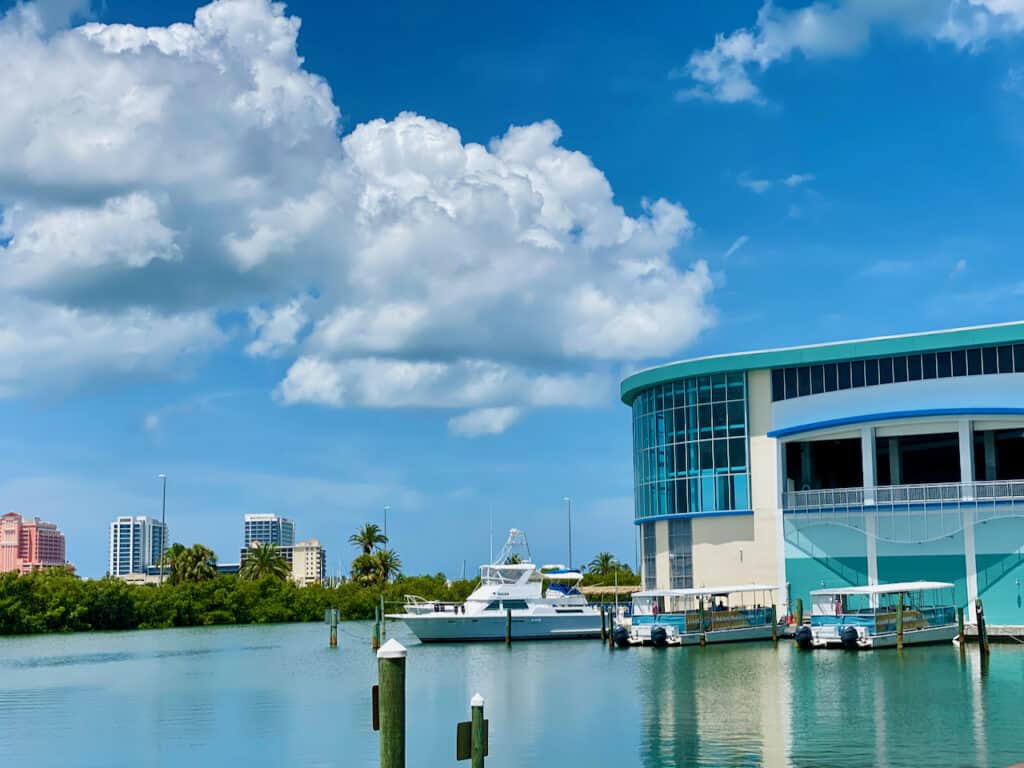 Within a short drive away from Indian Rocks Beach is the Clearwater Marine Aquarium. If you haven't visited before it should be added to your list.
Clearwater Marine Aquarium is a non-profit organization dedicated to the rescue and rehabilitation of suffering marine animals. They provide public education including dolphin boat tours and conservation efforts in a hands-on experience.
The aquarium gained worldwide recognition for being where the Bottlenose Dolphin, "Winter" lived. Winter was the main character in the 2009 book Winter's Tale and more notably became the 2011 film, Dolphin Tale.
Once you finish at the museum, Island Way Grill located next to the Clearwater Marine Aquarium is an outstanding choice. While there is plenty of food options, we tend to prefer their sushi. Sit on the patio for expansive views of Clearwater Beach. This restaurant also has boat dock access.
Read Next: The 25+ Fun Date Things to Do in Tampa for Couples

Final Thoughts: Things to Do in Indian Rocks Beach
While there is not as much going on as in the larger beach cities, there is still plenty of fun things to do in Indian Rocks Beach. Whether you're looking for a fun day at the beach or an opportunity to learn about Florida's history IRB has something for everyone. So what are you waiting for? Start planning your vacation planning today!
Did You Find This Post Helpful? Share It!
If so, I would love to hear about your Tampa or Orlando travel experiences! You can follow me on Instagram, and tag your images to @erinstraveltips and hashtag #erinstraveltips. I look forward to seeing you there!

Frequently Asked Questions
What is Indian Rocks Beach known for?
Indian Rocks Beach is known for the large red rocks found along the shoreline; in the past, it was an Indian campsite.
Where is Indian Rocks Beach Florida?
Indian Rocks Beach, Florida is located in the northwestern portion of Pinellas County on the Gulf of Mexico. It is 25 miles from Tampa International Airport (TPA), and 23 miles from downtown St. Petersburg. It is located just south of Clearwater Beach and Bellaire Beach.
Can you swim at Indian Rocks Beach?
Yes, Indian Rocks Beach is a great place for swimming and spending time on the Gulf of Mexico. It is an ideal place for those that are looking for a laid-back environment.

Check Out More Florida Travel Articles