Thinking about getting away to Florida in December? Then, you'll be delighted to hear that the Sunshine State offers an idyllic destination for the holiday season.
You may be surprised that December is a personal favorite month of mine! As a Floridian who has spent nearly my entire life here, I can honestly say December is one of my top favorite 3 months of the year. While I tend to prefer November, since it's the end of hurricane season, and there is a quiet period of time before the snowbirds arrive. December is right up there too!
As the chilly winter temps hit most of the country, there's one place where you can be sure to find plenty of sunshine in December –Florida! With its clear water beaches, vibrant cities, and a variety of outdoor activities, the Sunshine State is the perfect place to escape the cold during the holiday season. If you're dreaming of a December that's more bathing suits and flip flops than skis and snow boots, Florida might just be the paradise you're looking for.
From the weather you can expect to the events that take place, I'm breaking down everything you need to know about visiting Florida in the winter.

Weather in Florida in December
While the rest of the world is bundling up, Floridians and lucky visitors are basking in the mild winter weather. On average, you'll find temperatures somewhere from 65°F to 75°F, which varies depending on where you are in the state.
If you're visiting the southern parts of the state, such as Miami Beach or the Florida Keys, you'll likely be met with sunny days and just a hint of breeze. Think of it as a more temperate version of Florida's summers–without the intense humidity.
In the northern parts of the state, you're still going to experience that sunshine. It may just get a tad cooler here, with temperatures occasionally dipping into the 50s. You'll still find this to be far more pleasant than what you'd experience in the northern part of the country
Some of the average highs and lows in December in the bigger cities include:
Jacksonville: 52.7°F – 67.5°F
Tallahassee: 47.8°F – 64.4°F
Orlando: 56.5°F – 72.1°F
Tampa: 58.1°F – 72°F
Miami: 69.4°F – 75.7°F
Key West: 72.5°F – 75.2°F
Rainfall
Although Florida has been nicknamed the Sunshine State, it experiences some serious rainfall. In fact, the average rainfall is anywhere from 40 to 60 inches per year. However, winter is one of the driest seasons for the state, averaging about two to three inches. What does that mean for you? Chances are you won't experience a rainstorm. But, if you do, it should be brief.
If there's one thing living in Florida has taught me, it's that the weather can be unpredictable. So, if you're gearing up for your vacation, it's best to pack a rain jacket just in case. It's better to be cautious than under-prepared.
Humidity
Rain isn't the only thing that eases up in Florida in December. The humidity does, too. However, you're never going to experience a Florida vacation without at least some moisture in the air. The humidity in December is still typically around 80% during the middle of the day, which is still relatively high. But with the cooler temperatures comes a breeze, which makes it usually idyllic weather in December. However, to stay comfortable, wear breathable clothing that you can layer.
Hurricanes
I wouldn't be able to talk about Florida weather without mentioning hurricanes. Winter in Florida gives you a welcome break from the hurricane season that typically hits the state in the late summer and fall. Hurricane season runs from June through November, and December provides calmer waters and clearer skies, which means the odds of encountering a hurricane in Florida during December are extremely low, so you can feel confident while you lay on the beach and work on your tan.

What to Pack for a Florida Vacation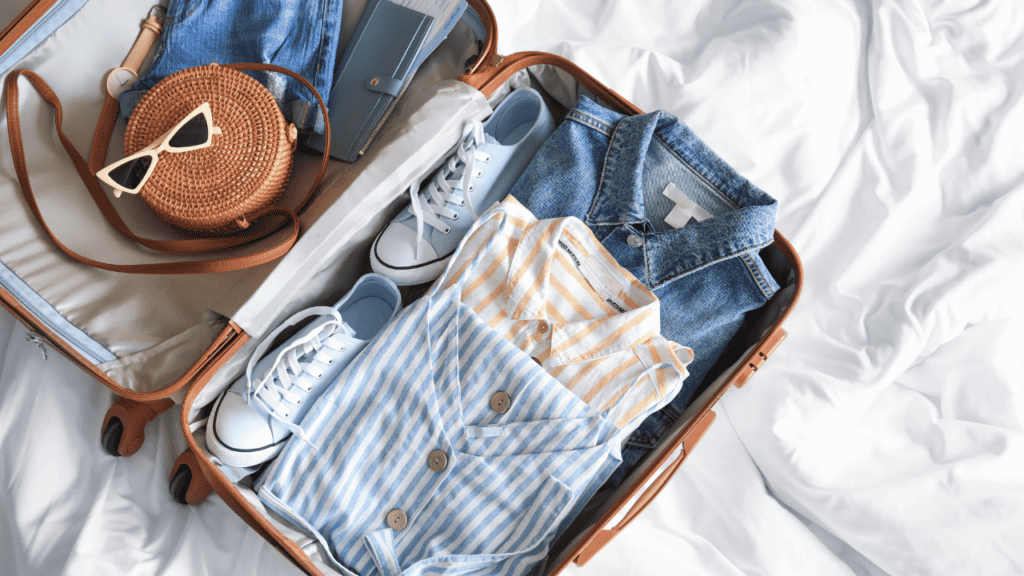 Because the weather is hard to predict in Florida, you're better off packing layers that you can mix and match as needed. Think long-sleeved shirts and jackets for the mornings and evenings, with t-shirts, tank tops, and shorts packed just in case the weather is warm. Depending on where in the state you're visiting, you may also want a swimsuit and flip flops.
If you plan on visiting a theme park or spending any time outdoors, you'll want comfortable walking shoes that won't leave you with blisters after long days. Lastly, if you plan on spending any time in one of Florida's many bodies of water, it may be wise to bring a pair of water shoes.
I've been a Floridian most of my life, and while I love Florida weather in December, I usually am not swimming. However, as a young child from Michigan, I recall jumping in the cold Florida water and considering it warm! So, keeping this in mind, here are some essentials to pack with you.
Other miscellaneous items to consider for your Florida trip:
Sunscreen
Sunglasses
Hat for sun protection
Beach bag
Portable phone charger (so you can take lots of pictures!)
Waterproof phone case (when boating or swimming)
Not to worry, all of these items you can buy if you forget them at home. Most importantly, make sure you pack your essentials – Driver's License or Passport and required paperwork!

Crowds in Florida in December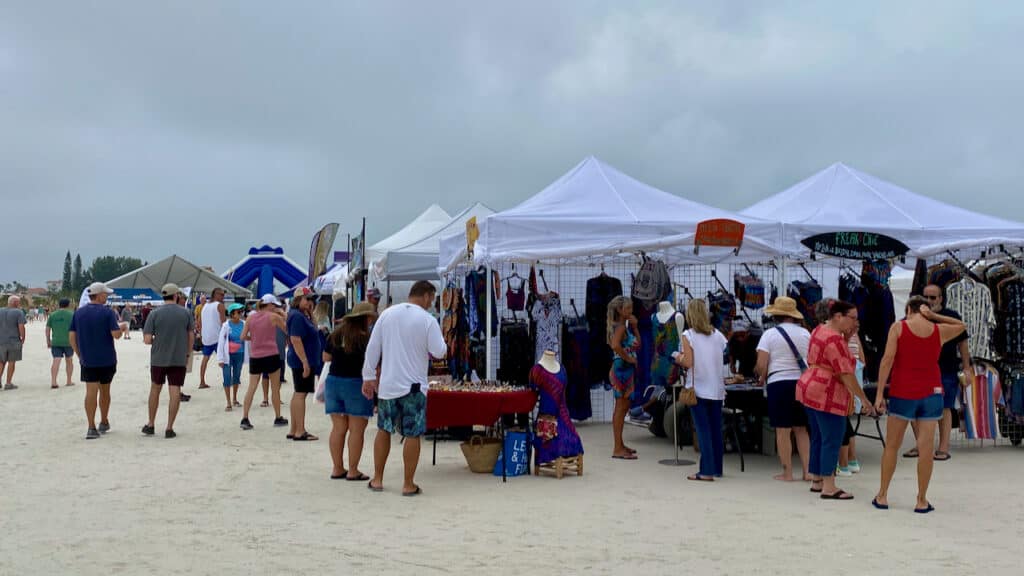 Because Florida has a tropical climate, it's a vacation hot spot in December as snowbirds come rushing in to avoid the harsh winters. If you plan to vacation in areas like Tampa, Miami, or Orlando, expect crowds starting roughly around Thanksgiving time. They don't seem to lighten up until the late spring.
These larger crowds will naturally increase rates as well. If you give yourself ample time to book your lodging and flights, you should be able to snag a good deal and still enjoy a vacation in Florida without breaking the bank.

Things to Do in Florida in December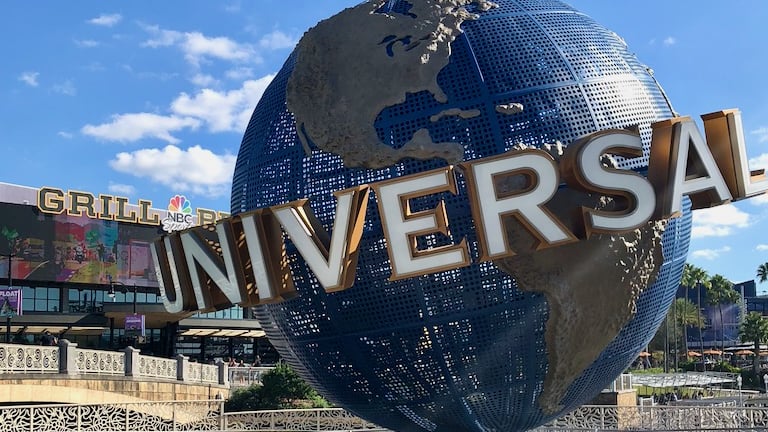 Visit the Theme Parks
Of course, this list wouldn't be complete without mentioning Walt Disney World and the other Orlando theme parks. Whether you're an amusement park fan or just need some magic in your life, visiting the Most Magical Place on Earth is a fun way to entertain the whole family. Disney World has EPCOT, Magic Kingdom, Hollywood Studios, and Animal Kingdom–each has something unique to offer, giving everyone something to enjoy. Disney also has great free attractions as well at Disney Springs and Disney's Boardwalk.
In addition, I also enjoy visiting Universal Orlando Resort and SeaWorld in Orlando. There are plenty of attractions for a broader audience, making it worth visiting, especially if you're traveling as a family or group.
If you're looking to stay near the parks (without paying a boatload), consider finding accommodations in Celebration, a city made by Disney that sits only a few miles outside of the parks. A stay here–especially in December when it's decked out in holiday decorations–is a surefire way to get into the holiday spirit and you can save a little money. However, if you're not a tight budget, my favorite place to stay is Disney's Beach Club Resort.
Snorkel With Manatees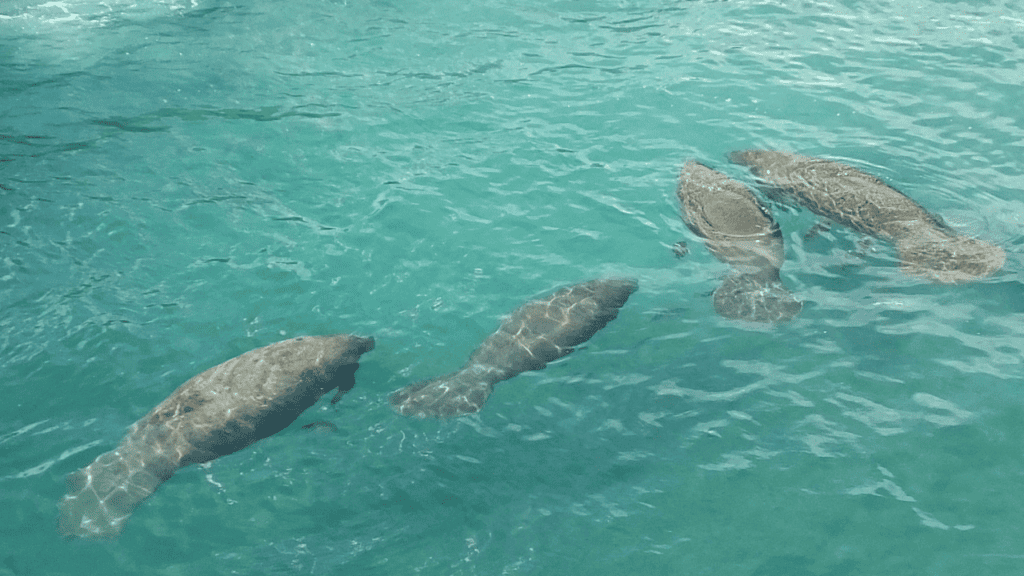 How many people can say they've snorkeled with manatees? I'd guess not many, but I see them all the time.
In the winter, the beautiful sea cows make their way to Crystal River to find relatively warm water (72°F year round), allowing you to get up close and personal.
Take a memorable Crystal River manatee tour with an expert guide leading the way and providing all the snorkel gear, which includes a mask, snorkel, and wet suit. Plus, you'll get an opportunity to get some fantastic photos!
Visit Historic St. Augustine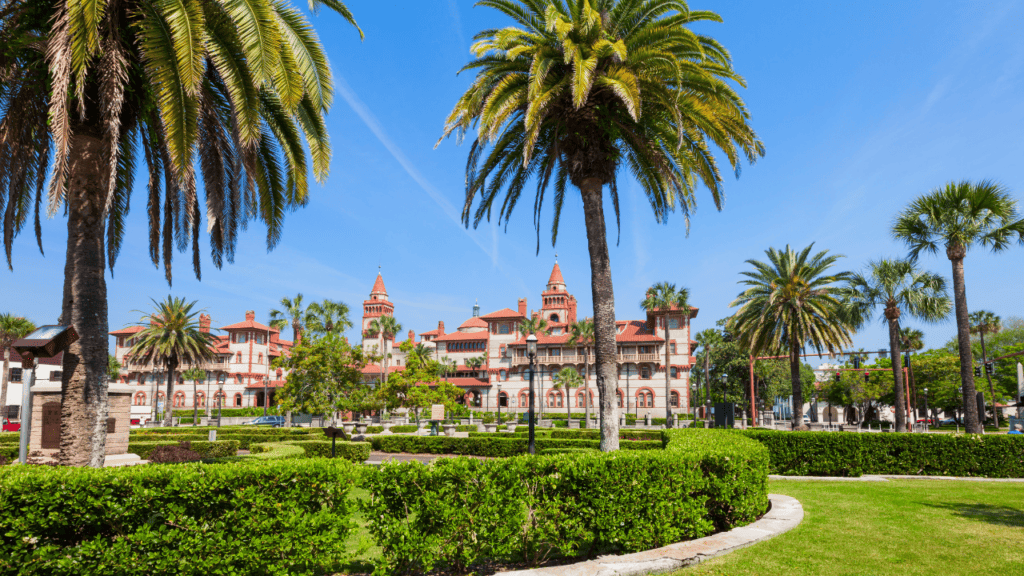 Considered to be the oldest city in the country, St. Augustine is a must-do at any time of the year. But it's especially enchanting around Christmas time, when the Nights of Lights Festival is in full swing. From November to January, visitors will be able to admire the beauty of more than 3 million tiny white lights that decorate the city's downtown historic district. Years ago, I had my honeymoon in St. Augustine. I still think this historic city is the perfect place for couples to enjoy a romantic getaway!
While in St. Augustine, visit the Castillo de San Marcos National Monument, a Spanish fort built between 1672 and 1695. Afterward, eat at the Columbia Restaurant, a traditional Spanish restaurant that serves the most wonderful 1905 salad and red sangria!
No matter what you do in St. Augustine, it's a perfect day trip from Jacksonville or Orlando.
Soak Up Some Sun in The Florida Keys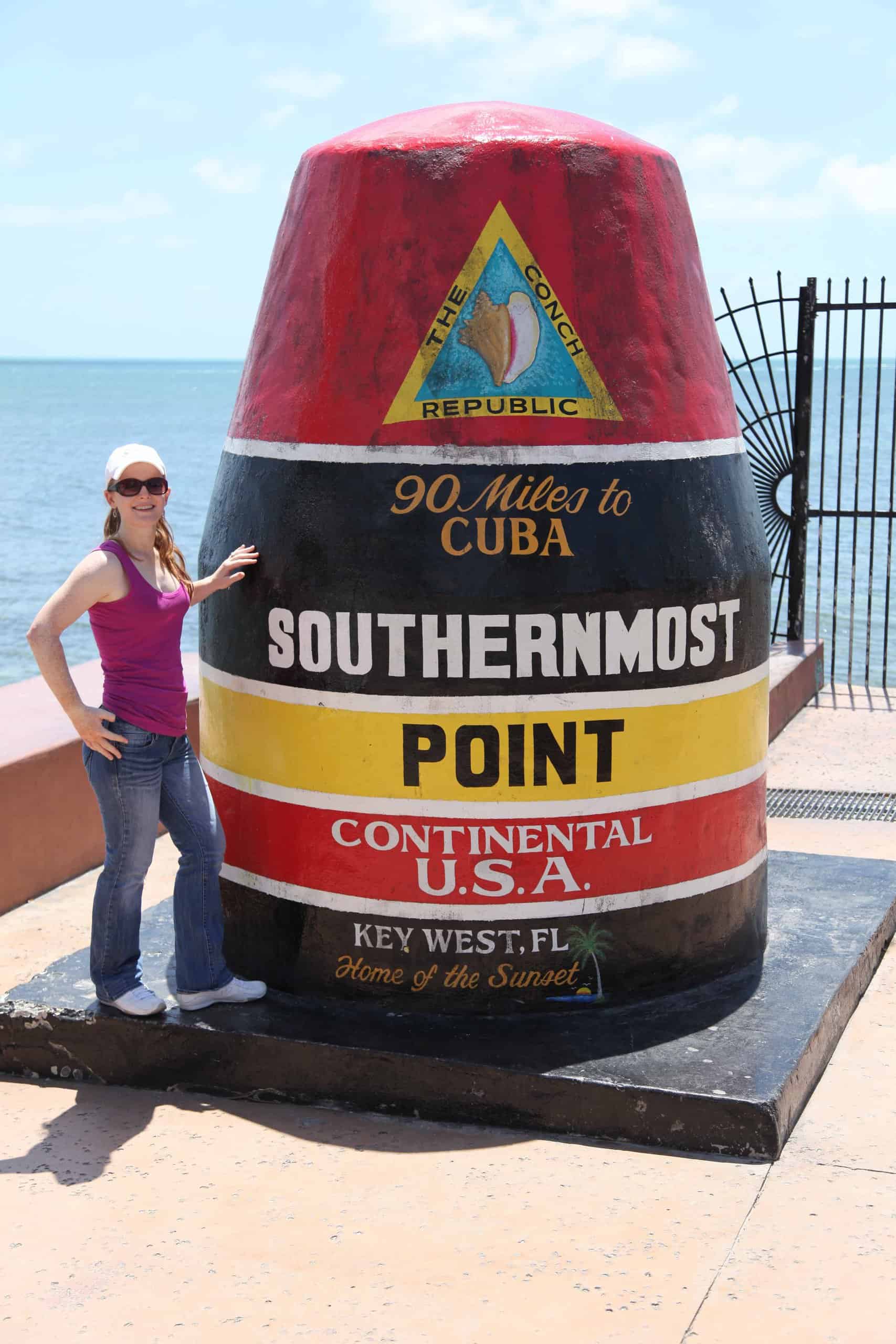 If you're truly looking to get some time in the sun, head down south to The Florida Keys. Snorkel or dive through coral reefs in Key Largo, catch the sunset celebration at Mallory Square, visit Dry Tortugas National Park, or simply savor the taste of fresh seafood and fresh key lime pie at local eateries. And no trip to Key West is complete without a visit to the Hemingway Home, where you can see a piece of history, along with many six-toed cats.
Explore Biscayne National Park
With over 95% of its area submerged, Biscayne National Park is often overlooked, yet it's one of the most interesting national parks. Here, you can snorkel or dive through turquoise waters to encounter colorful coral reefs, shipwrecks, and an abundance of marine life, explore Boca Chita Key's iconic lighthouse, or kayak through mangrove trails. It's just an hour outside of Miami, providing the perfect opportunity to get out of the hustle-and-bustle of the city and enjoy the great outdoors.
Watch a Live Professional Sports Team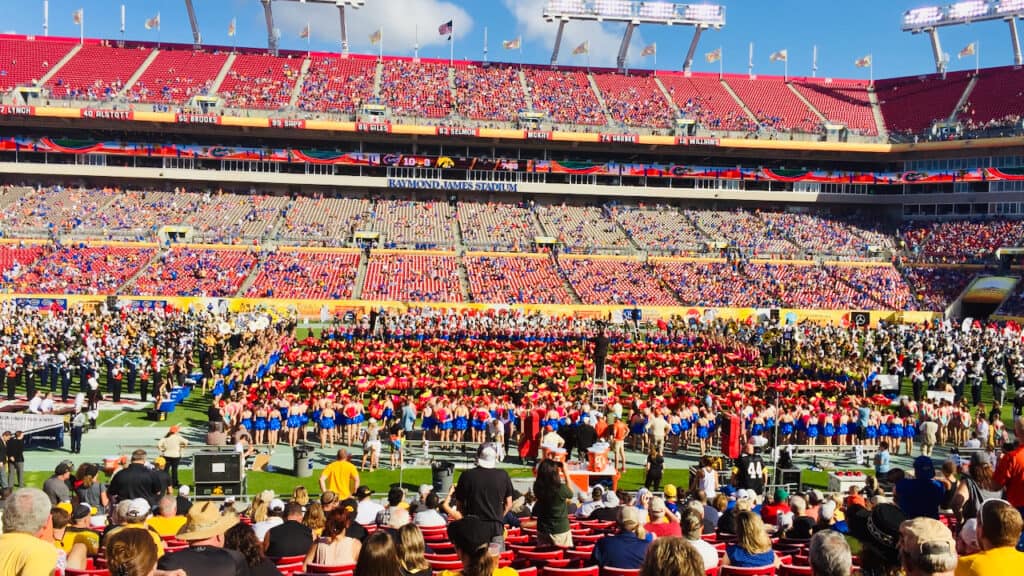 I love watching professional sports, especially in October! However, December is also a great month to see two of my favorite teams play, the Tampa Bay Lightning and the Tampa Bay Buccaneers. Beyond Tampa teams, Florida has a whole list of world-class teams including the Orlando Magic, Miami Heat, Jacksonville Jaguars, and Tampa Bay Rays.

Events in Florida in December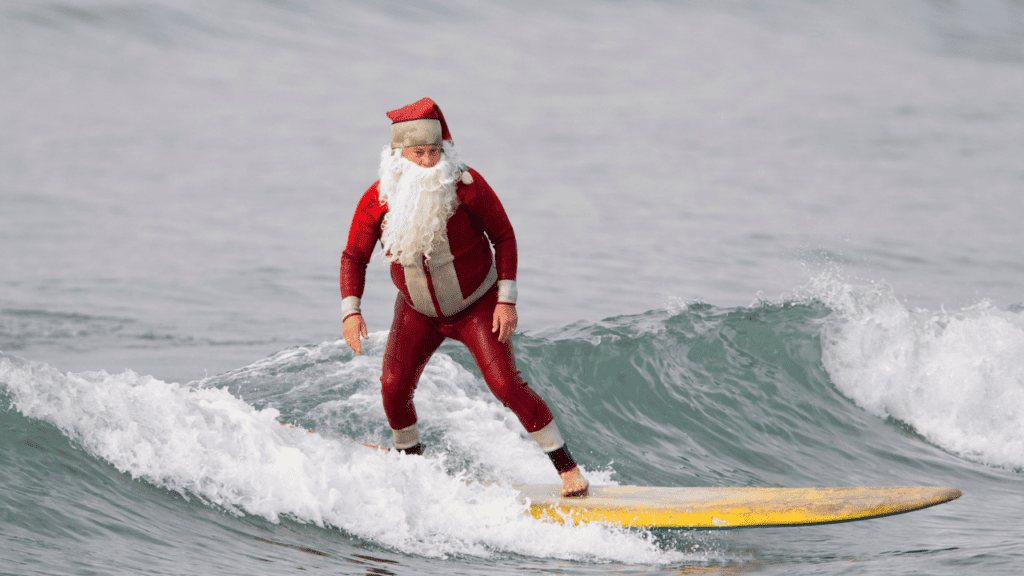 Key West Holiday Fest
Where: Key West
For the past 29 years, Key West has hosted its annual Key West Holiday Fest to get the locals feeling festive. With themed boats floating down onto the Key West Bight and Harbor, a trolley that takes you around to look at Christmas lights, a Christmas-themed market, musical performances, and more, this one is worth attending.
---
The Seminole Hard Rock Winterfest Boat Parade
Where: Fort Lauderdale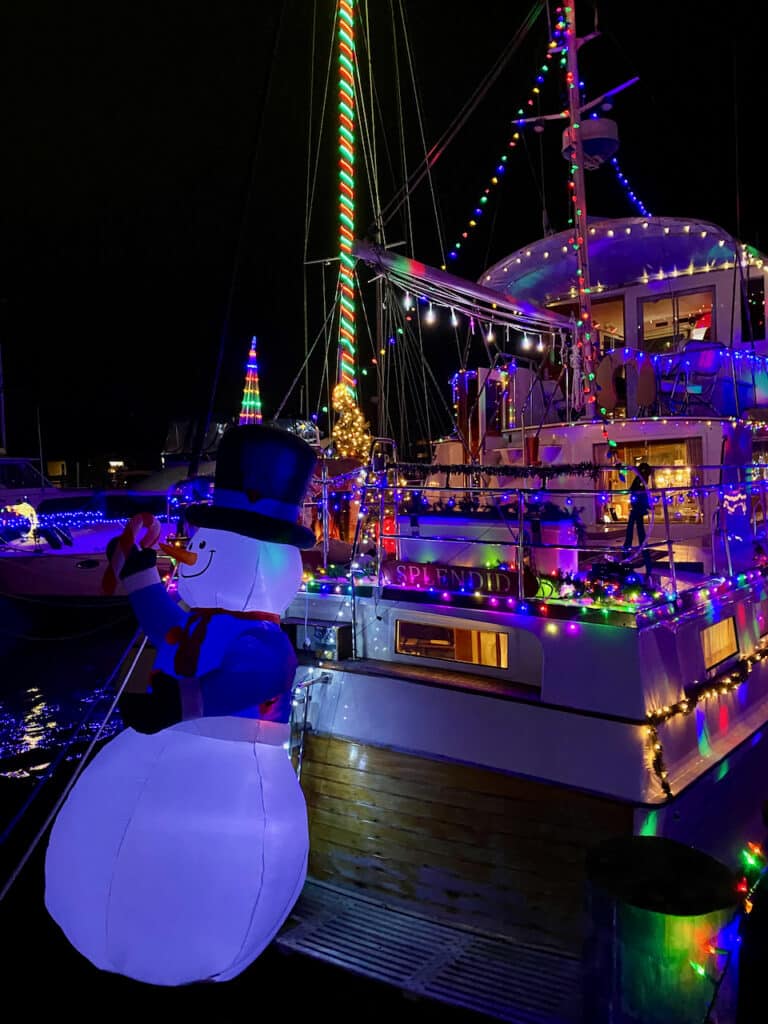 Key West isn't the only place you can see floating decorated boats.The Seminole Hard Rock Winterfest Boat Parade, hailed as the "Best Show on H2O" in South Florida. This spectacular event, unites both the local community and international visitors, showcasing dazzling boats with Christmas holiday decorations.
Winterfest boat parade is unique because it's held over multiple dates in December. With over 3,000 boats participating, it's no surprise that the event garnishes over one million viewers. Who wouldn't want to watch megayachts and showboats decked out in Christmas lights?
---
Enchant! A Christmas Extravaganza
Where: St. Petersburg, FL
Enchant is the Tropicana Field Christmas lights display and is the world's largest Christmas Light Maze and Village.
Explore a whimsical village full of ice skating, live entertainment, interactive experiences, dining, and Christmas shopping. The Mischievous Elf takes you through the sparkling twinkle lights, searching for Santa's missing gifts. As you marvel at incredible animated light creations, Santa and Mrs. Claus will be on hand.
Enter the extraordinary Christmas maze and discover the towering 100-foot-tall Christmas tree. Tour with your friends and family through illuminated passageways and enormous displays. If you love Christmas lights, this is the top place to visit for a whole night of fun!
---
Mickey's Very Merry Christmas Party
Where: Orlando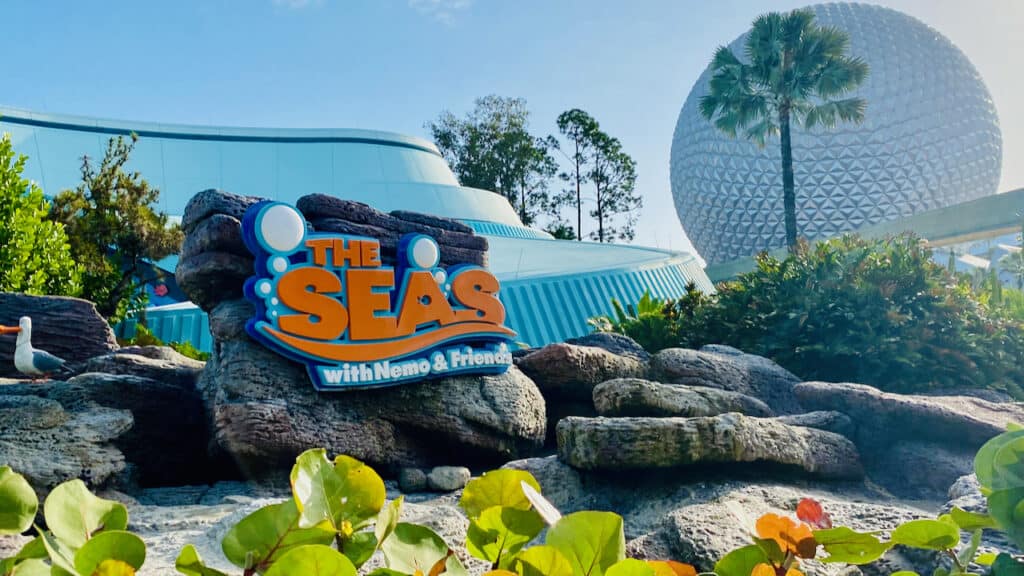 Disney is known for its countless events–from marathons to food and wine festivals–so it's only fitting to include Mickey's Very Merry Christmas on this list. Typically taking place on specific weekends from the beginning of November through Christmas, this ticketed event gives you access to Magic Kingdom with far fewer crowds. Not only is it a great way to ride some of your favorite rides without the long lines, but you also get to experience special fireworks shows, parades, dance parties, and specialty food that you can only get at the event. Oh, can't forget to mention that the characters put on their best festive wear for meet-and-greets.
Disney World also offers the International Festival of the Holidays at EPCOT. This lively seasonal event is inspired by cultures all over the world. You can sample international cuisine and unique events, including a candlelight processional. EPCOT has always been my long-time favorite Disney park. So, I usually book a hotel for a couple days and explore Disney's free entertainment areas when I'm not at the theme parks.
---
Surfing Santas
Where: Cocoa Beach
Santa may be busy prepping for the holidays all year round, but he always has enough time to catch some waves at Cocoa Beach. The Surfing Santas Event, which takes place on Christmas Eve every year, has turned into a global phenomenon, with hundreds of surfing Santas coming from around the country to hit the water. And the best part? Proceeds are donated to the Florida Surf Museum and Grind for Life charities.
---
Winter Wonderland
Where: Celebration, FL
Want to feel like you're living in a Hallmark movie? Visit Winter Wonderland in Celebration. It may not snow in Central Florida, but it's the closest thing to it. The cherished Holiday Home Tour in Celebration makes its grand return.
Embark on a self-guided journey, marveling at the beautifully adorned homes selected for this year's showcase. Your ticket not only grants you this visual delight but also invites you into the enchanting Winter Wonderland. You'll also see meticulously decorated trees, artfully themed table settings, and captivating vignettes. As you ponder additions to your holiday decor, don't miss The Market Place, full of unique gifts perfect for ticking off those names on your holiday list.
Armory Holiday Arts Festival
Where: West Palm Beach, FL
Celebrate local talent with performances and entertainers at the Armory Holiday Arts Festival. Located in the historic grounds of the Armory Art Center in West Palm Beach, this family-friendly event is for everyone to enjoy. Explore artisan booths to find paintings, ceramics, jewelry, and more. You'll hear live music with a fresh lineup daily.
West Palm Beach is also just a short drive from nearby cities of Delray Beach and Fort Lauderdale for day trips.
🌴 Pro Tip: I spent several years living in the West Palm Beach area. I highly recommend making time to see the Henry Morrison Flagler Museum. And, if you don't mind a splurge, stay at the Breakers Resort.

Outdoor Activities in Florida in December
Beyond the December festivals and standard theme park experiences, Florida offers a lot for outdoor lovers. From beautiful pristine white sand beaches to turquoise-colored springs, you'll find a lot that's genuinely worth your time. Here are a few of my favorites to visit in the winter months.
Kayak in the Weeki Wachee Springs State Park
Florida is known for its beautiful springs, and Weeki Wachee Springs State Park is by far one of the best places to go kayaking or paddleboarding. For just $35-$51, you can take self-guided tours around the spring-fed river for up to an hour and a half. But if you're not in the mood but still want to get outside, you can swim at Buccaneer Bay, watch a mermaid show (yes, you read that right), or enjoy a picnic with a view.
Snorkel at Wes Skiles Peacock Springs
With over 33,000 feet of underwater passages, Wes Skiles Peacock Springs is beloved by professional divers and outdoor enthusiasts alike. Though you must have scuba certification to deep dive, you can still snorkel in Orange Grove Sink and Peacock Springs for only $4 per vehicle.
The park also has excellent hiking trails if you're looking for nature walks. December can get cooler temperatures, so hiking trails are a safe bet!
Explore Everglades National Park
My husband grew up in rural South Florida amongst the sugar cane fields not too far from Everglades National Park. While he is used to seeing alligators in his backyard, not many of us are!
So, if you like unique ecosystems–including marshes, forests, and wetlands, Everglades National Park is a truly unique experience. Acting as a sanctuary for wildlife like alligators, manatees, and rare bird species, it's unlike any other national park in the country. Take an airboat ride, kayak through its waterways, or walk the scenic trails. December is a great time to visit before the heat of the summer months.
Zipline in Ocala
One of the best ways to see the beautiful live oak trees of Central Florida is from above. So, what better way to do so than zip-lining? Zip the Canyons offers five different zip-lining adventures, including a world-famous 1,100-foot zip across the entire length of Lost Spring Lake. They even offer full moon zip line adventures for those who aren't afraid of the dark. Once you're done, you can also go on a horseback tour or kayak the lake to see it from an entirely new angle.
Beyond zip lining, I recommend checking out the other fun things to do in Ocala, like the World Equestrian Center, Silver Springs State Park, and scenic farm tours! It's an ideal trip for horse lovers or those who like to spend time outdoors.
Golfing Season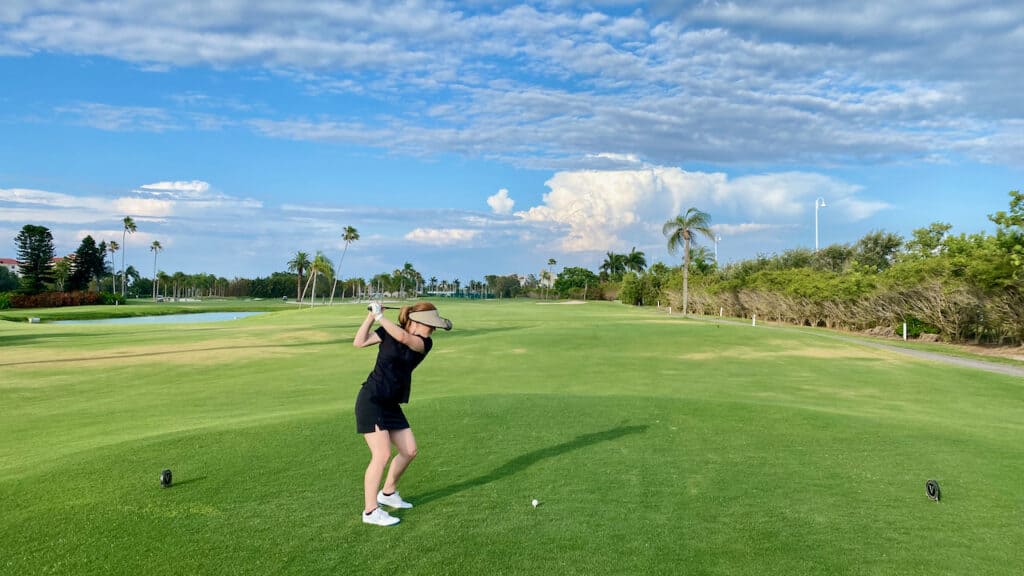 December in Florida offers an exceptional golfing experience characterized by mild weather and impeccably maintained courses. Having played extensively throughout the state, I can vouch for the quality and diversity of the golf courses, especially in Pinellas County (St. Petersburg).
If you're looking to splurge on a remarkable golf outing, you'll want to check out TPC Sawgrass in Ponte Vedra Beach. The experience is both challenging and exhilarating, and perhaps a tad bit frustrating as well for high handicappers! The 17th island hole is one dreams are made of (or nightmares), but it's certainly spectacular!
Beyond TPC Sawgrass, the state boasts thousands of golf courses that cater to all skill levels. So you won't have to look hard to find a place to play golf.

Best Florida Beaches & Outdoor Activities in December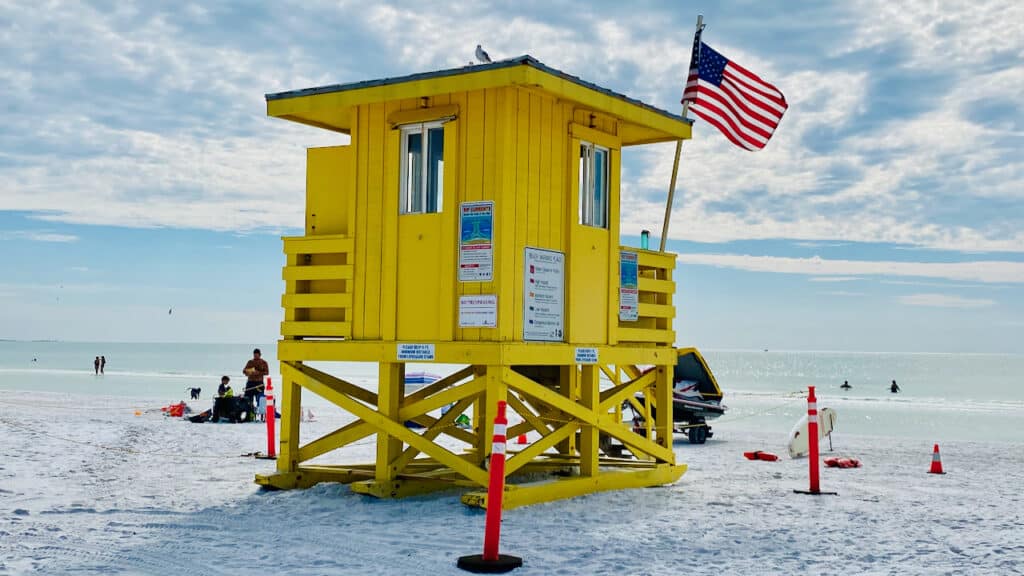 As a mom, I'm always looking for beaches ideal for family gatherings. One of the best Florida beaches is Siesta Key for vacation. Known for its white sandy shores and warm Gulf Coast waters you can't go wrong! It also has variety of pristine amenities such as restaurants in Siesta Key Village, on-site playgrounds and concessions, lifeguards, various water sports, and plenty of free parking. It's great for group gatherings to create lasting memories together in a laid-back environment. There is also an ADA accessible beach ramp to make it easy for everyone to have a beach vacation.
Tampa Bay is another ideal area for a beach vacation. I highly recommend, Clearwater Beach ranked as the #1 beach in the US by USA Today in 2023! And, nearby are couple of other noteworthy beaches, Caladesi Island State Park and St. Pete Beach.
When traveling solo or as a couple, I prefer Rosemary Beach on the Emerald Coast, for more of a lively experience, Miami Beach or Fort Lauderdale. You may want to read my full list of best beaches in Florida!
🌴 Read Next: Siesta Key vs Anna Maria Island vs Long Boat Key
Final Thoughts on Florida in December
Wrapping up, there's something undeniably magical about Florida in December. It's not just the mild weather or the twinkling holiday lights.
Whether you're rooting for the professional sports teams, admiring manatees in Crystal River, or getting lost in the Winterfest Boat Parade's shimmering spectacle, Florida's December charm is unique and unforgettable.
The Sunshine State, true to its name, is the perfect place to escape the winter chill.
Pin this Post for Later
Related Florida Travel Articles to Read Next