Trying to decide between Tampa vs Orlando? Both are fantastic Florida cities in their own right, but which one is the best fit for you? It all comes down to what you're looking for.
If you're thinking of moving or vacationing in Florida, you might be wondering what are the major differences between Tampa and Orlando. We'll compare and contrast the two cities in terms of the fun things to do, weather, cost of living, job market, airport, and more!
Keep reading to learn more about each city so you can make an informed decision about where to live or vacation!
Tampa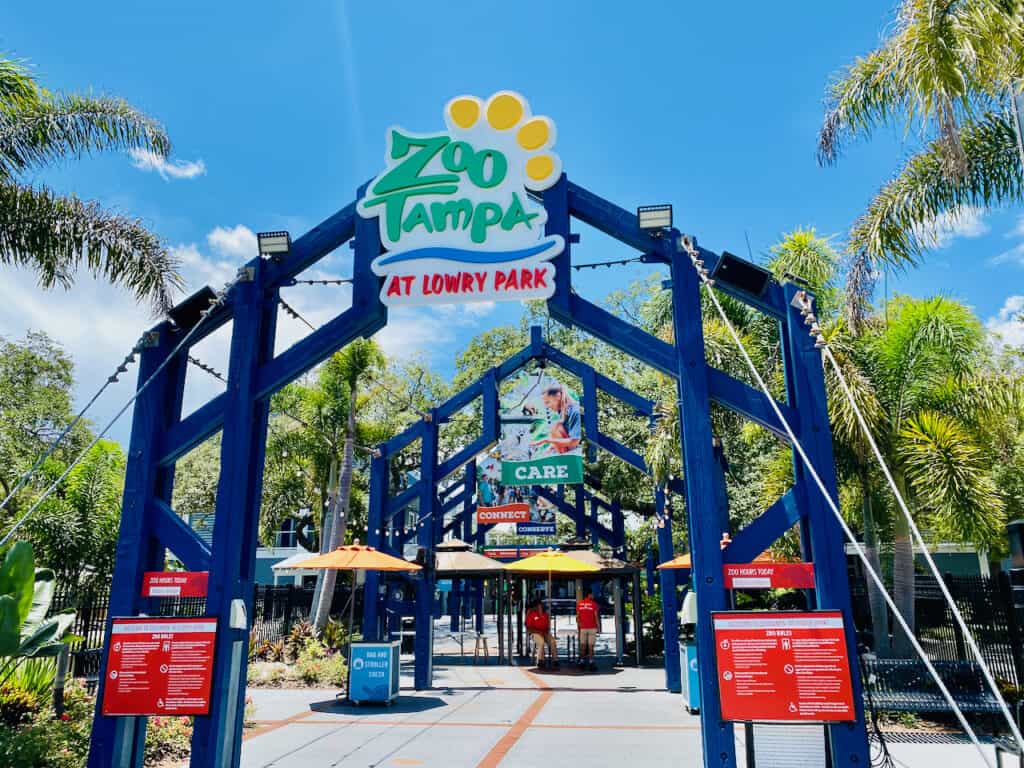 Tampa is a bustling city located on Florida's Gulf Coast. If you're looking for a place with plenty of outdoor things to do, then Tampa is the place for you.
There's always something going on in this city, whether it's a festival, a concert, or just exploring one of the many museums or art galleries. Tampa is also home to some of the best professional sports teams for baseball, football, and hockey!
And let's not forget about the food! Tampa has some of the best restaurants in Florida, so you're sure to find something to suit your taste.
Plus, with its proximity to the water, there are plenty of opportunities for fishing, and boating, as well as enjoying some of the best beaches in the US. Tampa is within a short drive of Clearwater Beach and St Pete Beach.
All in all, Tampa is a great choice if you're looking for an exciting place to live.
Read Next: St Petersburg vs Tampa For Vacation + Best Things to Do
Orlando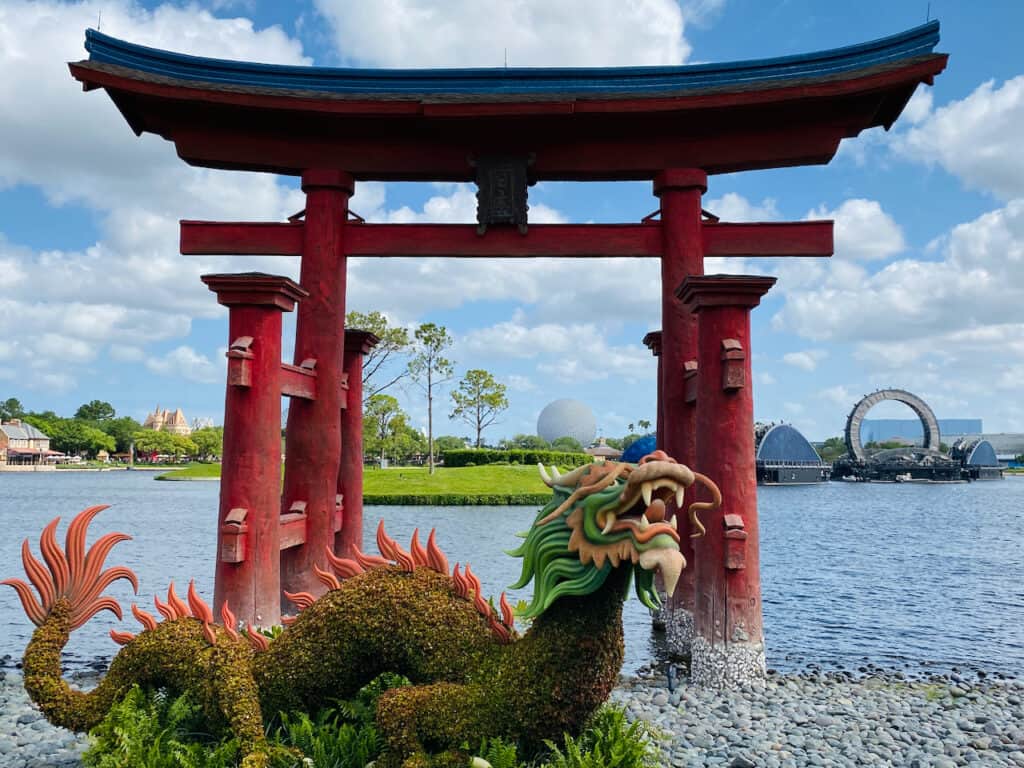 Orlando is best known for being home to Walt Disney World, Sea World, Universal Studios, and other fun attractions. But there's much more to this city than just that just theme parks!
Did you know Orlando is also known for being a golf mecca? It has over 100+ golf courses in the Orlando area! It's no wonder why many professional golfers live nearby.
Beyond golf and theme parks, it has excellent shopping malls and a fantastic music scene. So, if you're looking for nonstop fun then Orlando is definitely the place for you.
Read Next: Disney Beach Club Resort, Villas, Yacht Club | Best EPCOT Hotels
1. Cost of Living Tampa vs Orlando
Both cities have a lot to offer, but they also have their fair share of differences. One major difference is the cost of living. Let's take a closer look at how the cost of living in Tampa and Orlando compare.
Housing Costs
When it comes to housing costs, both Tampa and Orlando are relatively comparable. Comparing more recent data from August 2022 the median home price in Tampa is $390,000, while the median home price in Orlando is $377,750.
That said, Tampa's cost of living is slightly lower than Orlando's when it comes to renting. According to the October 2022 report, the average rent for a one-bedroom apartment in Tampa is $1,464 per month, while the average rent for a one-bedroom apartment in Orlando is $1,427 per month. Both again are very similar.
Utility Costs
When it comes to utility costs, such as electricity, water, and trash service, Tampa is slightly cheaper than Orlando. In 2022, the average monthly utility bill in Orlando is $290, while the average monthly utility bill in Tampa is $281. However, keep in mind that these numbers can fluctuate depending on the time of year and the size of your home or apartment.
Food Costs
When it comes to food costs, there isn't much difference between the two cities. Of course, this number will go up if you eat out often. Fortunately, there are plenty of affordable dining options in both cities.
Entertainment
For recreation and entertainment expenses, both cities offer a variety of fun and affordable activities. You can also find plenty of free or low-cost events and attractions in both cities throughout the year.
Transportation
Both Tampa and Orlando are drivers' cities. Everyone tends to have a car, even if they only need to drive a couple of blocks away. Both cities are known for heavy traffic, especially Orlando's I-4.
Orlando offers more public transportation options, such as the commuter SunRail and the LYNX bus system. But Tampa-St. Petersburg has put a lot of money and energy into improving its transit system with major improvements in 2022. However, with the anticipated growth of 625,000 new residents by 2025 – there is a lot more to do in Tampa Bay!
Verdict: All things considered, Tampa generally has a lower cost of living than Orlando. However, there are affordable options for housing, utilities, food, and recreation in both cities.
2. Tampa vs Orlando Weather
In Florida, we know that the weather can be a bit unpredictable. You will see plenty of sunshine and rain! But you won't get a lot of gloomy gray days! Those from colder climates that are affected by seasonal affective disorder absolutely love Florida weather!
Hurricanes
Hurricane season runs from June 1 to November 30, which causes concern for both cities. Tampa is closer to the coast which can get more of a direct west coast hit than Orlando (being further inland). It is considered one of the most dangerous cities to live in for hurricanes. Orlando being more centralized can see east and west coast hurricanes more than Tampa but at less impact.
Summer Months
When it comes to summer weather, both Tampa and Orlando can be pretty steamy in the low 90s. However, Orlando does tend to be a bit more humid than Tampa. Tampa Bay also benefits from the coastal breezes.
Winter Months
Florida is known for its warm winters, but there are still some days when you need a light jacket or sweater. During the winter months, Tampa tends to be a few degrees warmer than Orlando, with averages in the low 70s. However, both cities tend to see about the same amount of rain during this time of year, so make sure you pack your umbrella!
Read Next: 15 Best Things To Do in Indian Rocks Beach
Verdict: Orlando has a slight edge on weather due to the hurricanes. However, if you are looking at heat and humidity, Tampa is the winner being more bearable in the summertime!
3. Tampa vs Orlando for Families

Tampa and Orlando are both great options for families who want to experience a little bit of everything.
Things to Do
Tampa is home to Busch Gardens, one of the best theme parks with a zoo in the country. Families can also enjoy the Florida Aquarium, ZooTampa at Lowry Park, and countless other fun activities for kids in Tampa Bay.
And let's not forget about the beaches! Tampa's Gulf Coast beaches are some of the most beautiful in Florida. Clearwater Beach was even named the #1 beach in America by TripAdvisor in 2018.
Orlando is known as the "Theme Park Capital of the World," and for good reason. In Orlando, you'll find world-famous attractions like Walt Disney World, Universal Studios, and SeaWorld. Employers often choose Orlando for conferences because there is so much to do here!
If you're looking for non-stop rides and attractions, Orlando is definitely the city for you. Plus, there are plenty of great places to stay in Orlando, from Disney luxury resorts to affordable hotels near Sea World.
School Districts
In regards to school districts, Orlando overall ranks better than Tampa according to recent statistics. Of course, this depends on what schools in the district you are specifically looking at.
Read Next: The 27 Fun & Best Kids Things to Do in Tampa Bay in 2022
The Verdict: The answer depends on what you're looking for. If you want nonstop family entertainment, go to Orlando. But if you're looking for more outdoor activities and nature, Tampa Bay is the place for you.
4. Orlando vs Tampa Nightlife
Clubs
Orlando is home to some of the most popular clubs in Florida, including The Beacham, Tier Nightclub, and EVE Orlando. Tampa has Club Skye, Club Prana, and plenty of options too. In addition, both have plenty of bars to choose from, whether you're looking for a dive bar or a more upscale establishment.
Live Music
If you get tired of the club scene, there are always plenty of places to go for live music!
Some of the best live music venues in Florida are located in Orlando, including the House of Blues, Hard Rock Live, and the Amway Center. Large live music venues in Tampa include Amalie Arena and MIDFLORIDA Credit Union Amphitheatre.
However, if you are looking for a true beach bar, Tampa Bay is the ideal place to be for the best beach bars in nearby St Pete Beach, Clearwater Beach, and South Tampa!
Read Next: A Local's Guide: The 16 Best St Pete Beach Bars & Nightlife!
The Verdict: Whether you're looking for bars and nightclubs or live music venues, Orlando is the clear winner over Tampa when it comes to nightlife.
5. Tampa vs Orlando Job Market
When it comes to the vast majority of high-paying jobs, you'll find that they are centered around both cities. According to Salary.com, Tampa employers have a slight edge in paying employees more on average than Orlando jobs.
Unemployment Rates
Another factor to consider is your cost of living, and your dollar tends to stretch further in Tampa.
The unemployment rate in Tampa-St. Petersburg in 2022 has fluctuated between 2.3% to 2.7%. While the Orlando market unemployment has been slightly higher at 2.9% to 3.2% in 2022.
Verdict: It depends on your situation (i.e., educational background), but Tampa jobs tend to pay better and the unemployment rate is lower.
6. Tampa vs Orlando Airport
Tampa vs Orlando airport is another close competition depending on your needs.
In 2022, Tampa International Airport (TPA) was ranked the highest for customer satisfaction for large airports with a score of 846. Orlando International Airport (MCO) is ranked as one of the top 10 busiest airports in the world with more flights than Tampa.
Renovation Projects
Tampa has provided a multitude of upgrades since 2018 to accommodate 34 million passengers each year with more accessibility in an upscale environment. It will start Phase 3 construction in 2024. This includes a $787 million dollar expansion adding a hotel, gas station, 9-story office building, and a new rental car center.
Orlando International Airport also made major improvements by adding Terminal C, which opened in September 2022. This $2.8 billion dollar project gives travelers a state-of-the-art LED experience with the latest technology to make airports a better experience. For example, it offers automated TSA screening lines and radio frequency identification tags on all luggage.
Location
Tampa International Airport (TPA) is located just minutes from downtown Tampa, making it easy to get to whether you're driving or taking public transportation. Orlando International Airport (MCO), on the other hand, is located about 20 minutes from downtown Orlando—not too far, but far enough that it can be a bit of a hassle to get to if you don't have a rental car.
Verdict: Toss up! With the recent upgrades in 2022 to Orlando International Airport (MCO) and offering more direct flights it wins. However, Tampa International Airport has the best location and better customer service experience, so it wins in those areas.
Living in Tampa vs Orlando Summary
| Best of Category | Tampa | Orlando |
| --- | --- | --- |
| Cost of Living | Less Expensive | Tends to be slightly more expensive |
| Weather | Slightly cooler and not as humid, but has more potential concerns with hurricanes | More humid but has comparable temperatures to Tampa. Less hurricane impact. |
| Families | More theme parks & shopping. Schools district ranks slightly lower. | Beaches, museums, and also some theme parks. Slightly better schools. |
| Nightlife | Plenty of bars, and fewer clubs | More nightlife with many options for bars, clubs, and live music. |
| Job Market | Slightly better rate of pay and lower unemployment than Orlando. | Pays slightly under Tampa and has a higher unemployment rate. |
| Airport | Best customer service score from J. D. Power, new upgrades, and easy to reach from downtown Tampa. | Terminal C is new with the latest technology, a busy airport with more flight options, and is slightly further from downtown Orlando. |
Final Thoughts on Tampa vs Orlando
So, when it comes to Tampa vs Orlando, which is right for you? That all depends on what you're looking for in a city!
If you want nonstop fun with attractions, golfing, and shopping, then Orlando is probably your best bet.
But if you're looking for a more laid-back atmosphere, and a lower cost of living with access to beaches, then Tampa would be a better choice.
No matter what you decide, both Tampa and Orlando are great places to call home.
Did You Find This Post Helpful? Share It!
If so, I would love to hear about your Tampa or Orlando travel experiences! You can follow me on Instagram, and tag your images to @erinstraveltips and hashtag #erinstraveltips. I look forward to seeing you there!