Thinking about a trip to Florida in November? You'll be delighted to hear that the Sunshine State is an ideal destination to visit at the beginning of the holiday season.
You can spend a day on a white sand beach with crystal clear waters, take your kids to world-class theme parks, or visit fabulous national parks. One of the things I most love about Florida is that you can fit all those things into one vacation getaway!
As a Floridian, I can tell you November is one of my top 3 months of the year! So, if you're traveling to Florida in November, you picked a great time to enjoy what the Sunshine State offers. To start, November is when the weather usually cools down, and you can enjoy taking long walks on the beach. Hurricane season also ends in November, so the worry of a tropical storm impacting your travel is negligible. Also, it's right before what I call peak season, where snow birds begin their migration after the holidays.
Needless to say, there are many amazing things to do when you have ideal weather! In this guide, I will tell you about popular destinations and some local hidden gems you probably never heard of. So, let's get started!

Weather in Florida in November
Florida generally has great weather year-round (that is, if you don't mind the heat!). However, the weather in the Sunshine State can significantly vary from Tallahassee to Miami.
November is definitely an excellent time to enjoy outdoor activities. On a typical November day, the sky is sunny or clear with a calm breeze. It is also the end of the rainy season, so you should expect little to no rain.
As I mentioned earlier, November marks the end of the hurricane season. For those who don't know, Florida is prime for hurricane activity and tropical storms, which usually peaks between August and October. The chances of hurricane occurrence in Florida in November in recent years have been minimal.
The total amount of rainfall in Florida in November is just 71mm. So it's definitely considered dry season with lower humidity levels.
With a state average temperature of 77°F (25°C) in November, South Florida is an ideal spot for water activities like swimming and snorkeling.
Average High Temperature in November:
Key Largo: 80°F (26°C)
Orlando: 78°F (26°C)
Jacksonville: 73°F (23°C)
Miami: 79°F (26°C)
Pensacola: 71°F (22°C)
Average Florida Weather in November (Lows):
Key Largo: 72°F (22°C)
Orlando: 59°F (15°C)
Jacksonville: 55°F (13°C)
Miami: 70°F (21°C)
Pensacola: 55°F (13°C)
As you can see, if you like Florida weather on the warmer side, you'll want to head to the Florida Keys or Miami! However, I'm someone who doesn't mind a seasonal change with cooler weather, so North and Central Florida is a great option.

What to Pack on Your Florida Vacation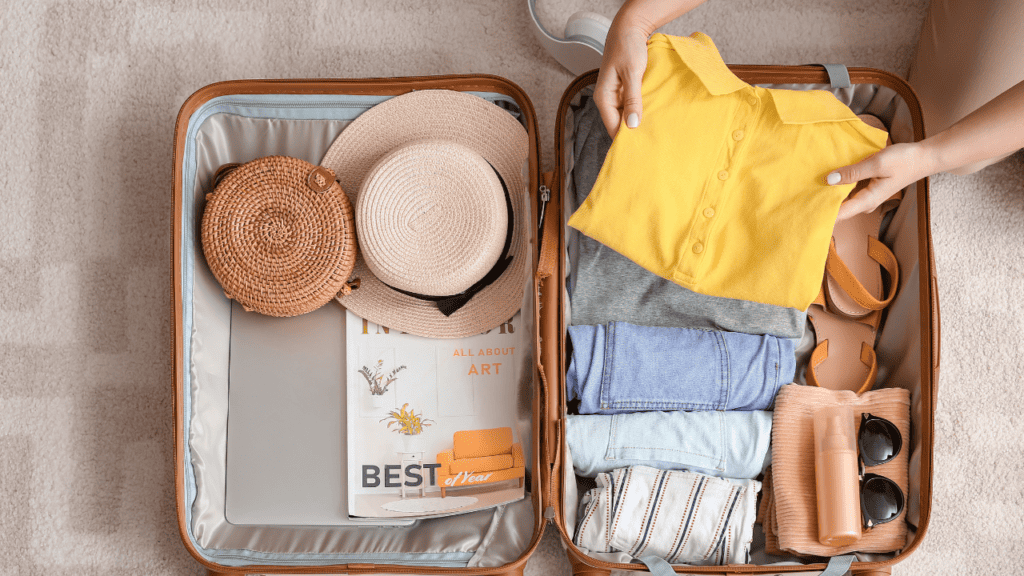 Because the weather in Florida is hard to predict, you're better off packing layers that you can take on or off as needed. I'm most comfortable in long-sleeved shirts and jackets for the mornings and evenings, with t-shirts, tank tops, and shorts packed just in case the weather is warm. You also definitely need a swimsuit and pair of flip flops! I joke with my husband about his sandals; he lives in his 12-months out of the year here!
If you plan on visiting a theme park or spending any time outdoors, you'll want comfortable walking shoes that won't leave you with blisters after long days. I tend to spend a lot of time in my running shoes, since I like to walk and explore all the sights.
Other items to bring in your suitcase:
Sunscreen
Sunglasses
Sun hat
Portable phone charger
Comfortable shoes
Waterproof phone case (boating or swimming)
While the direct sunlight and hot days usually are more tolerable in November. I usually don't need bug spray or a portable fan since I'm used to the subtropical conditions. Besides November usually has milder temperatures. However, you may feel otherwise! Either way, you can buy these items when you arrive. Just avoid buying them at a theme park or plan to spend exorbitant prices!

November Crowds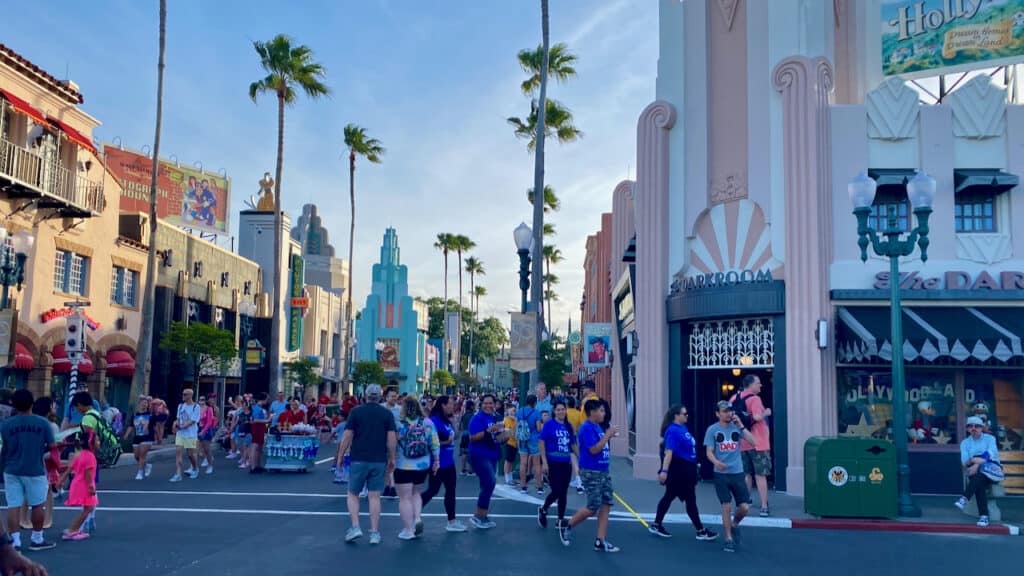 Because Florida has a warm climate, it's an ideal place to visit during the winter months. Fortunately, November is NOT one of the busiest months of the year!
If you plan to vacation in areas like Tampa, Miami, or Orlando, expect crowds starting roughly around Thanksgiving time. They don't seem to lighten up until the late spring. I took this photo at Hollywood Studios this year, and as you see, Disney and other attractions get super busy during peak season!
These larger crowds will naturally increase rates as well. If you give yourself ample time to book your lodging and flights, you should be able to snag a good deal and still enjoy a vacation in Florida without breaking the bank. So, long story short, you did well booking your trip to Florida in November!

Top Attractions & Things to Do in Florida in November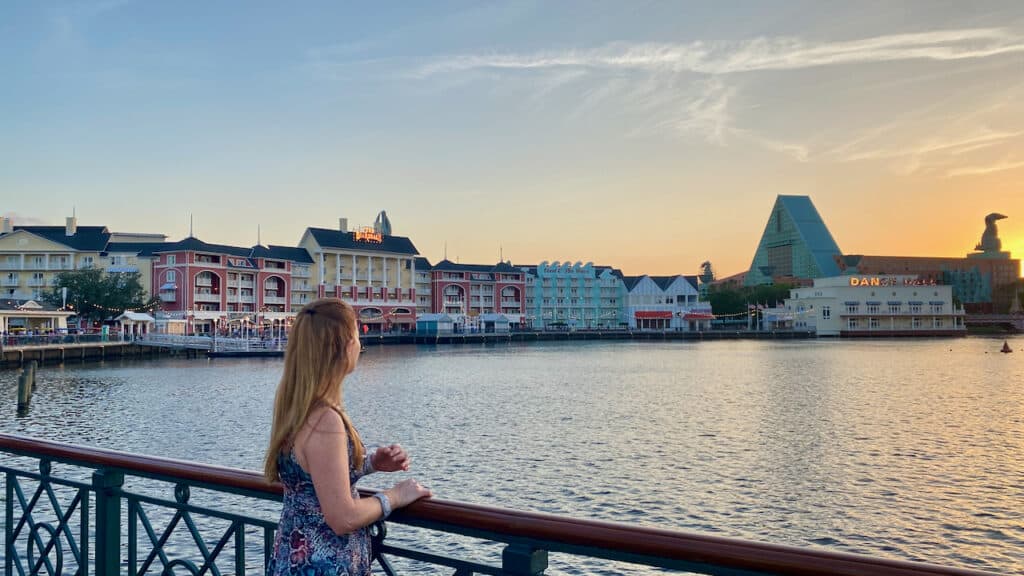 Whether you wish to enjoy hiking in nature, swimming in the ocean, or visiting Florida's theme parks, there is no shortage of fun things to do in Florida in November.
Busch Gardens – Christmas Celebration
Location: Tampa
Located in north Tampa, Busch Gardens is well-known for its African-themed habitats packed with wildlife. These spectacular gardens are also home to big coasters, including Kumba and Cheetah Hunt. November is an excellent time to visit the gardens, as the Busch Gardens Christmas Celebration starts this month. You will see a beautiful light display, and plenty of fun attractions for the whole family.
---
Weeki Wachee State Park
Location: Hernando
Travelers visiting Florida in November can also spend a day in Weeki Wachee State Park in Hernando. The state park is known for extremely deep springs with powerful currents. However, you can enjoy swimming here in the designated swimming area located at the Buccaneer Bay Waterpark.
While I may not prefer swimming in cooler temperatures these days – when I was a young child from Michigan, Florida's swimming weather was perfect year-round!
---
Walt Disney World – Mickey's Very Merry Christmas
Location: Orlando
There is also Walt Disney World, one of Florida's most popular tourist attractions. The area is comprised of 2 amazing water parks, Typhoon Lagoon, and Blizzard Beach.
There are also 4 different theme parks that you can visit:
Animal Kingdom
Magic Kingdom
If you visit Walt Disney World in November, don't miss the amazing Mickey's Very Merry Christmas Party at Magic Kingdom.
🌴 Pro Tip: Don't forget to check out Disney's Boardwalk and Disney Springs. Both are FREE to visit and have attractions and things to do beyond the theme parks.

Best Florida Cities to Visit in November
The fall is an excellent time to travel in Florida to places that you haven't been before. While Tampa, Orlando, and some of the other more prominent cities are always on my list, here are a few others that you may want to consider.
St. Petersburg
When it comes to charming waterfront cities, St. Petersburg tops my list! In November, you will get spectacular sunsets at Pass-a-Grille Beach, or if you prefer a boat tour, you'll find a boatload of options!
If you're in town towards the end of the month, you'll want to check out some of my favorite holiday light displays, such as the annual tree lighting ceremony.
Melbourne
Melbourne is a charming beach town located on Florida's Space Coast. This picturesque coastal city is popular with the Spring Break crowds but also attracts older audiences. If you wish to listen to live music performances in Melbourne, pay a visit to the Melbourne Civic Theater. Andretti Thrill Park and Brevard Zoo's Treetop Trek are great spots to visit with kids.
Mount Dora
Welcome to Mount Dora, a picturesque lakefront town in Central Florida. Go for a stroll in the historic downtown district where you will find cute outdoor cafes, art galleries, and antique shops. Travelers visiting Mount Dora with the little ones should spend a day at Scott's Maze Adventures at Great Scott Farms which is home to an amazing maze and a 60-foot slide.
Naples
Located on Florida's western coast, Naples is a paradise for beach lovers, foodies, golfers, and high-end shopping. I love coming to Naples in November before the snowbirds arrive. You'll find some of the best shopping in Florida on 5th Avenue. Nature lovers can spend a day at Clam Pass Park or visit the lovely Naples Botanical Gardens.

Fun Places to Visit During the Holiday Season in November
There are many incredible places that you can visit in Florida during the Thanksgiving holiday season.
St. Augustine
St. Augustine is one of the most beautiful historic towns in Florida. Known for its gorgeous beaches and cobblestone streets dotted with historic landmarks, St. Augustine dates back to the 16th century. With millions of tiny white lights that decorate the city, St. Augustine's annual Nights of Lights event is not-to-be-missed. This event lasts from mid-November to late January.
Delray Beach
For a quiet weekend getaway, head out to quaint beach town of Delray Beach. Here, travelers can go surfing, kayaking, and sailing. Nature lovers visiting Delray Beach should definitely check out the fabulous Morikami Museum & Japanese Gardens. Usually following the Thanksgiving holiday, the town organizes their annual art festival, where you can check out hundreds of vendors selling fine crafts, jewelry, glasswork, and much more!
Pensacola
Another option is going to Pensacola, a quintessential beach town with majestic white sand beaches. The popular Winterfest includes everything from an Elf Parade and Santa's Puppy Party to Reindeer Games with Rudolph. Travelers can also hop on a trolley that runs through downtown Pensacola and take a tour of the National Naval Aviation Museum. If you like explore a bit while in the area, I highly recommend a day trip to scenic 30A.

Events in Florida in November
As a Floridian, I've spent considerable time exploring festivals and events. Honestly, you'll find plenty to do, from farmer's markets to seasonal festivals. Here are some of my personal favorites in the month of November.
The Miami Book Fair
Location: Miami
The Miami Book Fair is an annual star-studded event held in downtown Miami, Florida. Since its inception in 1984, the book fair has grown into a literary wonderland, attracting hundreds of critically acclaimed authors in three languages to talk about politics, pop culture, and all manner of impactful prose. The eight-day event features a variety of activities, including conversations with authors, a street fair with family-friendly activities, and exciting evening events.
---
Sanding Ovations
Sanding Ovations event is a yearly highlight in Treasure Island, where the beach transforms into a gallery of exceptional sand art. Master sculptors worldwide display their incredible talent, turning simple piles of sand and water into "outSANDing" masterpieces.
Each year, a new theme guides the artists, fostering innovation and creativity. But the Sanding Ovations is not just about sand sculpting. The beach comes alive with a bustling food court, live music, and an arts and crafts marketplace. Kite flying activities add to the daytime festivities, while fireworks and live music from local to national bands keep the atmosphere electric into the night.
Open to the public and free of charge, the Sanding Ovations event is a must-see experience if you're in Tampa Bay in November.
---
Florida Seafood Festival
Location: Apalachicola
Located just under 2 hours from Tallahassee, the historic town of Apalachicola hosts the Florida Seafood Festival at the beginning of November.
This 2-day festival at Battery Park features live music, tasty local seafood, and arts and crafts. You can join seafood events like the Oyster Eating and Shucking Contest, 5K Redfish Run, and more!
---
Nights of Lights Festival
Location: St. Augustine
As I mentioned earlier, the Nights of Lights festival in St. Augustine is one of the most beloved festivals in Florida. From November to January, visitors will be able to admire the beauty of more than 3 million tiny white lights that decorate the city's downtown historic district. Years ago, I had my honeymoon in St. Augustine. I still think this historic city is the perfect place for couples to enjoy a romantic getaway!
---
Annual Festival of Trees & Enchanted Holidays
Location: Orlando
If you wish to enjoy incredible Christmas shows, visit the Annual Festival of Trees in Orlando, which begins in November. This event has been going on for almost forty years! Ideal for those who love Christmas festivities – you'll be inspired by the charming wonderland with over 30 designer Christmas trees, spectacular gingerbread houses, holiday shopping experiences, and plenty of entertainment and food to enjoy.
The Festival of Trees event also has other festivities throughout the month of November. Cost ranges from $20 & up for adults; children $12 & up (3-12). Discounts are available for military and seniors.
---
Oakdale Christmas House in St Petersburg
Location: St. Petersburg
If you're up for seeing more holiday lights, nothing quite compares to the Oakdale Christmas House for a casual night in St. Petersburg, FL. This walk-through holiday light display is free to tour from the last week of November to January 3rd.
This personal home display is one of the best in the country, covering almost a half-acre and a half-million lights. In its 47th consecutive year, beginning in 1977!
While in St. Petersburg, you may also want to check out Enchant! It's known for being one of the biggest indoor Christmas lights displays in Florida.
🎄 Fun Fact: The house's electric bill rises to $5,000 when they showcase holiday lights.

Legoland – Jolliest Event of the Year
Location: Winter Haven
If you are traveling with family, Legoland is a great budget alternative to Disney World. If you've been coming to Florida for decades, you may remember Cypress Gardens. When they built Legoland, they kept a portion of the old banyan trees and gorgeous landscaping where they held the Poinsettia and Light Garden Festival.
These days Legoland offers the best of both worlds with fun things to do for kids and adults! Starting the last week of November, Legoland offers seasonal treats, shows, and as they call it, the jolliest event of the year!

Best Beaches & Outdoor Activities in Florida in November
As a Floridian and mom, I'm always looking for family-friendly beaches suitable for all ages. I consistently love Siesta Key for vacation. Known for its white sandy shores and warm Gulf waters you can't go wrong! It also has variety of pristine amenities such as restaurants in Siesta Key Village, on-site playgrounds and concessions, lifeguards, various water sports, and plenty of free parking. It's the perfect place for families to create lasting memories together in a laid-back environment.
Clearwater Beach is also one of the best Florida beaches. I especially love that it is close to Tampa to see hockey or football games. Besides, Clearwater Beach has also been ranked the #1 beach in the US!
When traveling as a couple, I prefer Rosemary Beach in North Florida or, for more of a lively experience, Miami Beach or Fort Lauderdale. You may want to read my full list of best beaches in Florida!

Golfing in November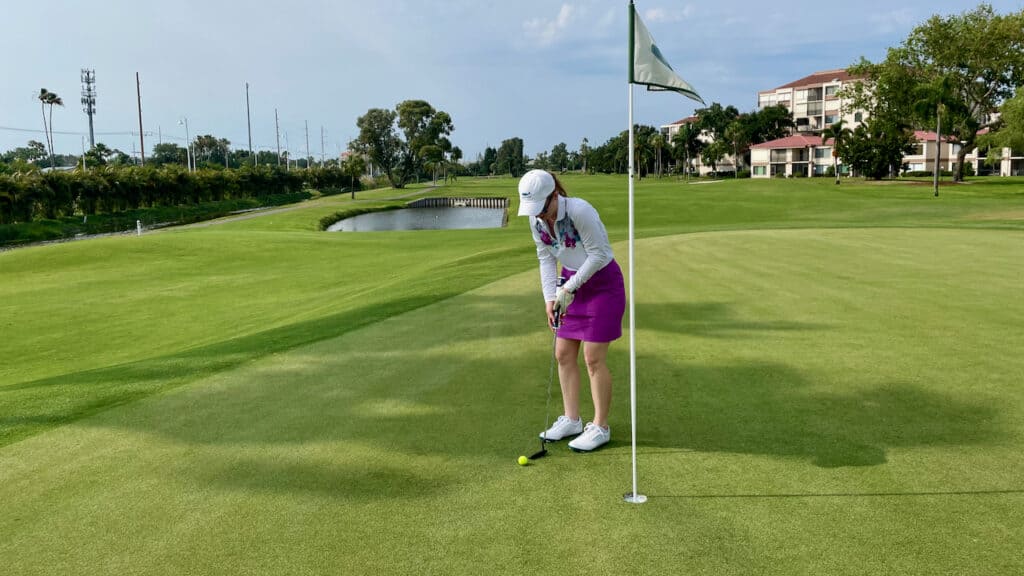 November is not considered a peak golf time for up north golfers. Prices are still reasonable, tee times are more readily available, and the courses are not as crowded. This combination makes the month an ideal time for golf enthusiasts to enjoy the state's numerous courses.
As a golfer, I've played some of the finest courses in the state, including Tampa Bay golf courses, where I live.
If you're looking for a splurge, TPC Sawgrass in Ponte Vedra Beach is a golfer's dream course. Famous for its iconic 17th hole, known as the "Island Green," playing here is a challenge even for low handicappers. Beyond its stunningly beautiful greens and fairways, you're just a short drive away from Jacksonville.

Best Areas for Camping in Florida in November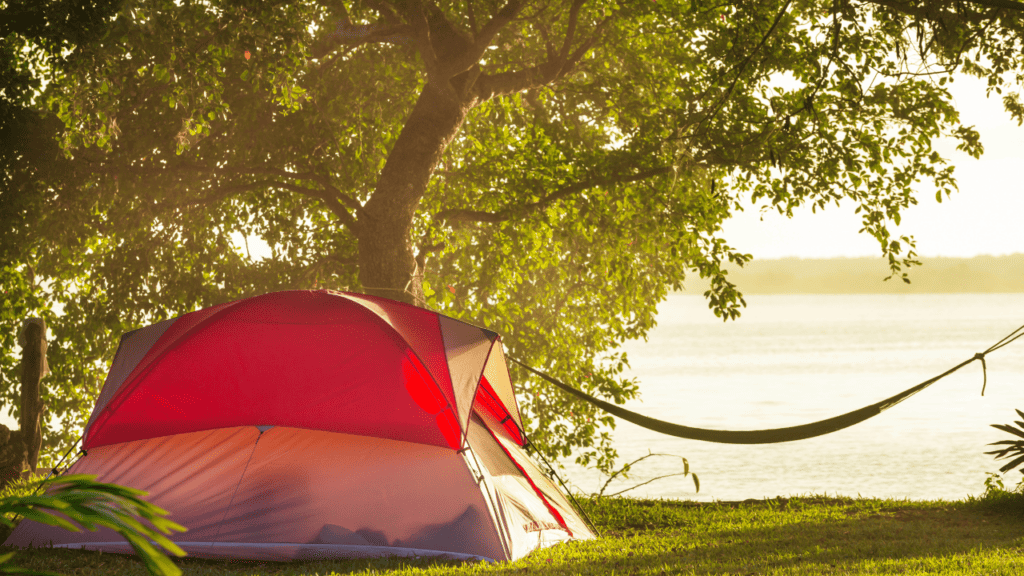 Florida has many spectacular state and national parks that are ideal for camping. Here are several of my favorite choices. I usually decide which location based on what part of Florida I'm exploring at the time.
Dry Tortugas National Park
Location: Ferry from The Florida Keys
One of the most unique national parks in the US, Dry Tortugas National Park, consists of seven islands. The easiest way to get here is by ferry or boat from the Florida Keys (Key West).
It's a true natural paradise, from the clear waters to the coral reefs to the lack of amenities. There aren't even any restrooms, so you better go while on the ferry. You'll have a great time at Dry Tortugas – but it sure is a task getting there. You can go snorkeling, fishing, kayaking, paddle boarding, and camping. You can also visit the historic Fort Jefferson.
Most of the campsites here are rustic with basic amenities. If you want something that does not require a boat ride, I also highly recommend Bahia Honda State Park campgrounds.
---
Fort De Soto Park
Location: Tierra Verde, FL
From the string of islands, Fort De Soto was built on Mullet Key under the direction of Robert E. Lee. It is now primarily known for having some of the best natural beaches, boating, fishing, and wildlife, with over 1,100 acres to explore just outside of downtown St. Petersburg.
Camping at Fort De Soto is truly the best way to experience all that this park has to offer. There are a total of 236 camp sites with facilities that also include access to electricity, washers & dryers, showers/restrooms, play areas, and a campsite store. There is a separate tent campers site that utilizes spots 1-85 (which tend to book up the fastest) away from RVs. Fort De Soto Park camping site tends to fill up fast, so it's best to book far enough in advance.
---
St. Andrew State Park
Where: Panama City Beach
St. Andrews State Park in Panama City Beach is one of the most picturesque parks in the state of Florida. The area is known for its white-sand beaches and has nearly 200 campsites where you can spend the weekend.
---
Blue Spring State Park
Where: Orange City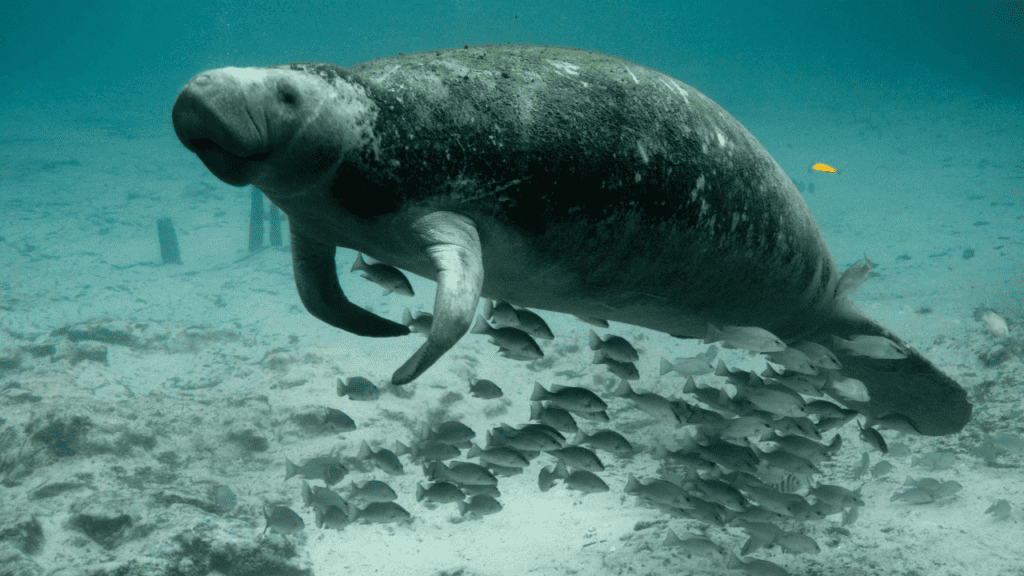 If you are looking for an excellent place to camp in Central Florida, visit the Blue Spring State Park in Orange City. Here, you will have a chance to spot manatees and gopher tortoises. The park's springs with crystal-clear waters are perfect for activities like swimming, kayaking, and tubing.
---

Final Thoughts on Florida in November
So now you know that coming to Florida in November is a fantastic decision. As a local, I usually travel more in November. You'll find it usually to be the perfect time to visit Florida, especially if you wish to avoid large crowds of tourists. The tropical climate is usually pleasant, and the probability of hurricanes is low.
From visiting national parks and swimming in the crystal clear waters in the south, you can enjoy much of what the Sunshine State offers.
Frequently Asked Questions
Which Florida beaches have the warmest temperatures in November?
In November, some of the warmest beaches in Florida include Siesta Key, located off the coast of Sarasota. Keep heading further south for other warm-weather beaches, such as Miami Beach and the Florida Keys.
Are Florida beaches suitable for swimming in November?
Yes, many of the Florida beaches are suitable for swimming in November, particularly those in the southern parts of the state. The water temperatures remain warm, allowing for comfortable swimming conditions. However, it is important to remember that water temperatures can vary from North Florida to South Florida. Southern beaches tend to be warmer.
Is November an ideal time for a beach vacation in Florida?
November can indeed be an ideal time for a beach vacation in Florida. The weather is generally comfortably warm and pleasant, with lower humidity than in the summer months. Additionally, November is considered part of Florida's off-season, meaning there may be fewer crowds and lower accommodation prices during this time.
Should I visit Disney World in November?
November is one of my favorite months to visit Disney World and other theme parks in Orlando. Generally speaking, they are less crowded than during the winter and spring months. However, August and September is generally the slowest time of the year and best to avoid crowds (but it's also hurricane season).
What activities can be enjoyed on Florida beaches in November?
Some of the best activities at Florida beaches in November include swimming, sunbathing, beach volleyball, and water sports like kayaking and paddleboarding. Due to the pleasant weather conditions, many travelers also enjoy taking long walks along the beach or splurge on a boat tour!
Related Articles to Read Next