Looking for the best Tampa Bay Farmers Markets? Then you have found the right place to get the scoop on the best farmers markets, specialty stores, and other hidden gems in Tampa Bay.
We have some fabulous options when going to the grocery store. My usual standbys include Publix, Trader Joe's, Whole Foods, Fresh Market, and several other destinations.
However, when you're looking for something more local, here are a few unique Tampa Bay Farmers Markets you must try!
Unique Markets & Tampa Bay Farmers Markets
1. Mazzaro's Italian Market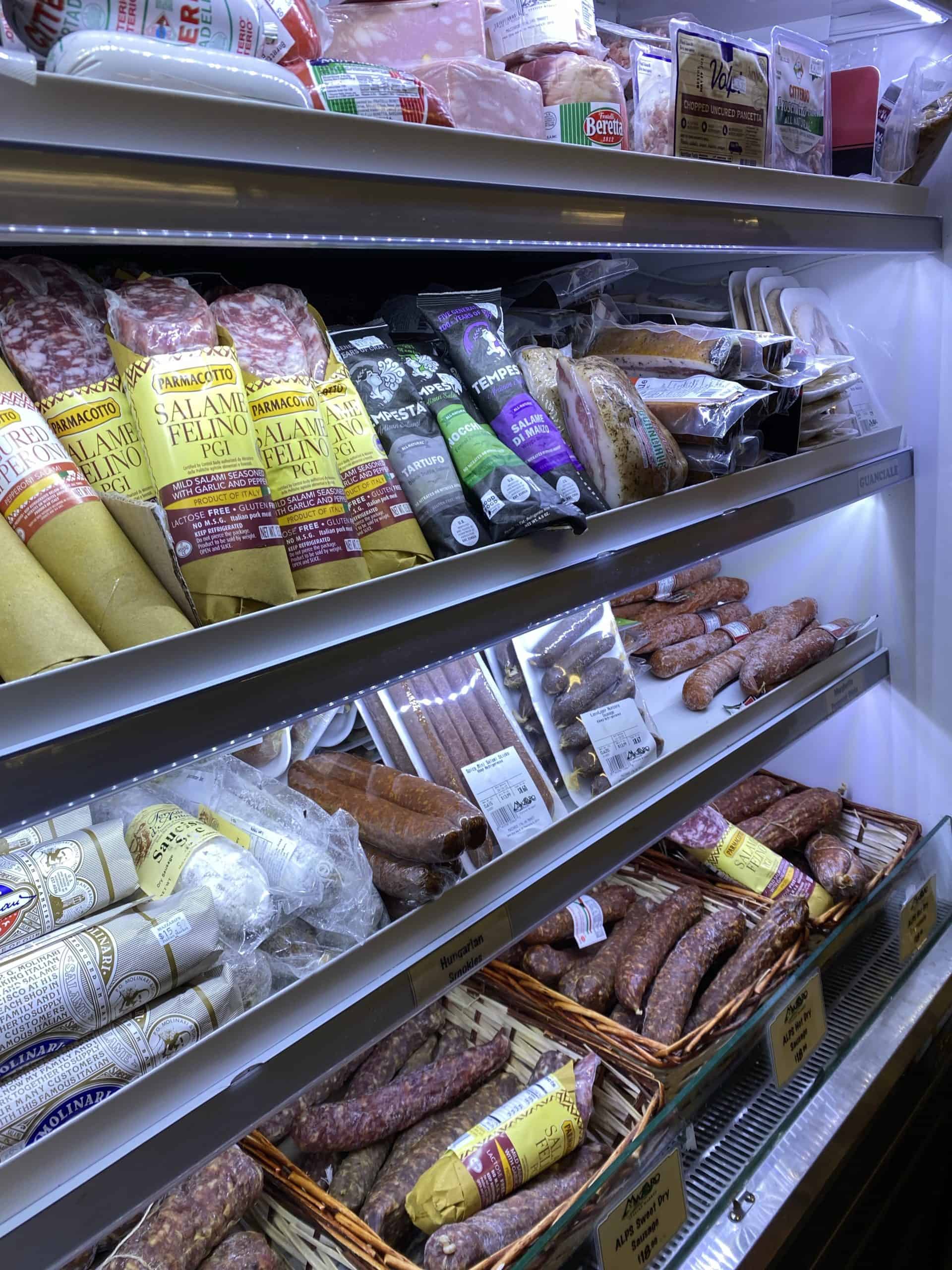 Have you ever been to Grand Central Station during peak times? It reminds me of Mazzaro's Italian Market on weekends. This market is a local best kept secret and a hidden gem on 22nd Avenue near the home improvement stores.
From freshly roasted coffee bar to delicious deli selections, gourmet baked goods to homemade pasta and specialty cheeses, Mazzaro's is more than a one-of-a-kind Italian gourmet market. It's one of Tampa Bay's favorite culinary spots. Mazzaro's Italian Market has been a local destination for years!
Looking to have a work event or a family catering? Their catering is a must-try! Around the holidays, they can book up weeks in advance. This has been a family favorite at our house when we are too tired get out the kitchen pans.
Need a quick meal to go? They have plenty of freshly made prepared dishes ready to eat. My favorites are the lasagna, and Caesar salad, and grab a quick dessert from the amazing assortment available. And just like that, dinner is done!
Mazzaro's Italian Market also has a nice gift and furnishings area. There is a little bit of something about anyone. It is a must-see for anyone who loves to cook!
Please note: Hours of operation are different than most grocery stores. Visit their website at this link for more details.
---
2. Detwiler's Farm Market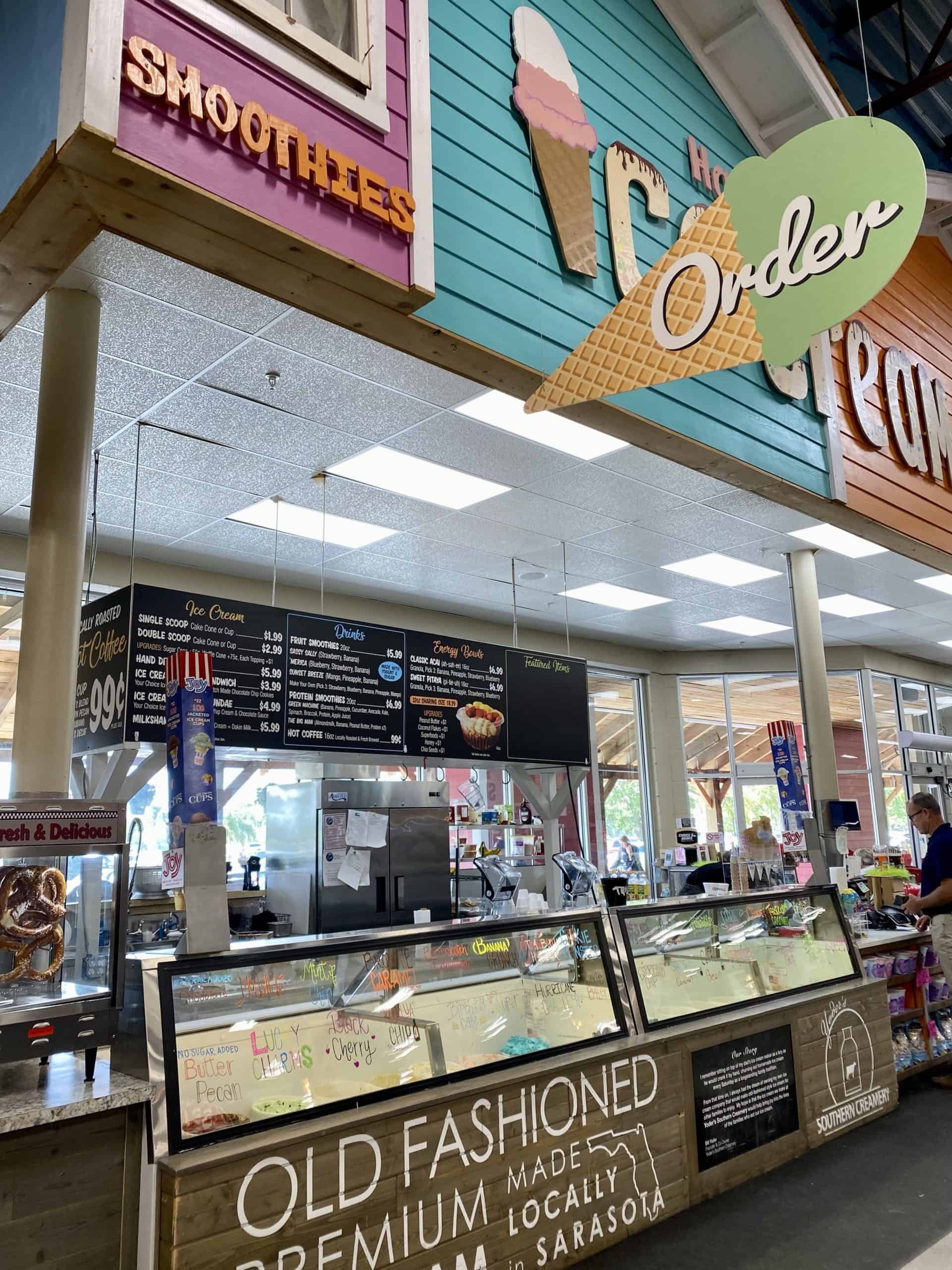 If you don't mind a little drive over the Skyway bridge headed toward Bradenton, Detwiler's Farm Market is worth the car time.
Detwiler's is a farmers market and so much more. They have lots of fresh produce, a full-service butcher and seafood shop, an Amish-style deli full of meats & cheeses, natural grocery aisles, and a farmhouse bakery with homemade made treats. My personal favorite, they have an old-fashioned ice cream shop with locally made ice cream.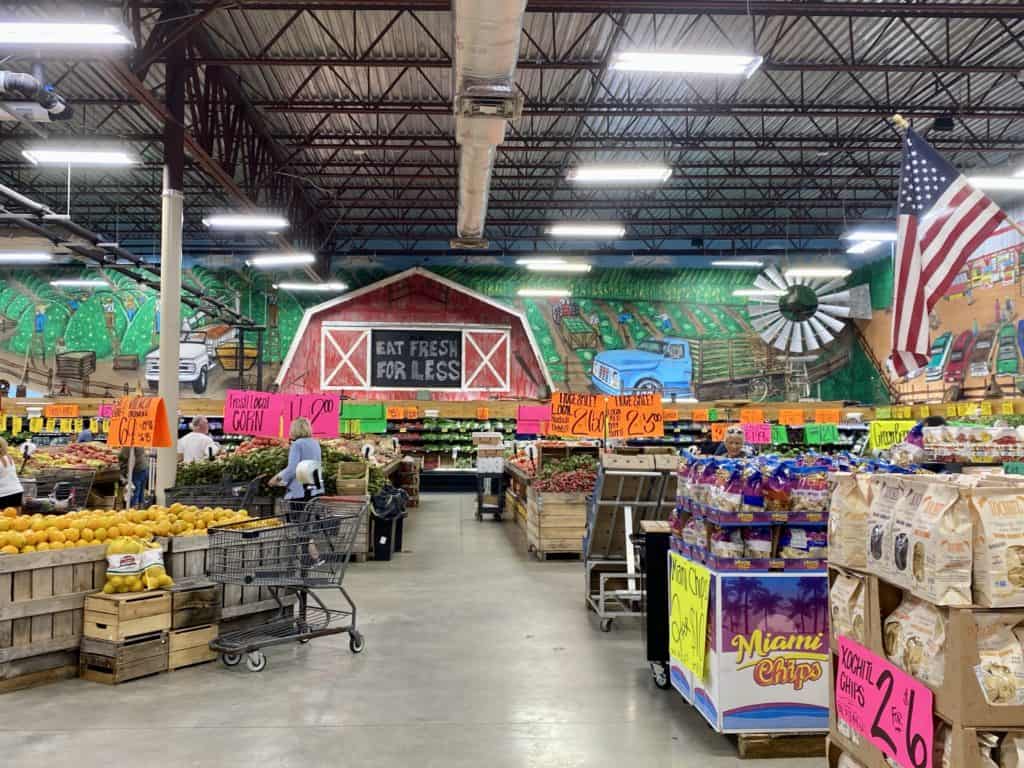 Another one of my favorites is their corn on the cobb bacon (smoked with corn for special flavoring). Their prices are also exceptional for the local produce.
Detwiler's Farm Market has a few other locations in the Sarasota area. Avoid weekends or peak hours as this location can be busy.
---
3. Saturday Farmer's Market – Downtown St Petersburg
Do you prefer a more traditional farmer's market? You will want to check out the local scene in downtown St. Petersburg with many dishes made from scratch, fresh produce, arts and crafts, entertainment and so much more!
Hours are seasonal, usually October-May, and closed during the summer months. Check out their schedule information.
Address: The parking lot of Al Lang Stadium (Tampa Bay Rowdies) in Downtown St Petersburg
Website: Saturday Farmer's Market
Read Next: The Best & Fun Kids Things to Do in Tampa Bay
---
4. MD Oriental Market
Whether you are traveling or live in the Tampa Bay area, MD Oriental Market is a must-visit. In our opinion, this is considered one of the best Asian specialty markets in Florida and people travel here just to experience it. There is a huge selection of hot and cold prepared food, fresh seafood, and an outstanding bakery with delicious treats.
As a specialty grocery store, they have traditional meat, seafood, snacks, etc. like most standard shopping stores. Beyond the usual items, they have aisles of nontraditional grocery store items. Here are a few examples: exotic and specialty meats, rare fruits (i.e., jackfruit and durian), a large selection of frozen foods, mochi, and so much more!
Come here to shop or dine in! Don't be surprised if you are already planning your next shopping trip before you have left the store.
---
5. Corey Avenue Sunday Market
Pinellas County has an excellent variety of unique markets and locally sourced products. Here in St Pete Beach, Corey Avenue Sunday Market is definitely one of the best things to do in St Pete Beach. It occurs every Sunday year-round. Come check out 70+ street vendors selling handmade crafts, and baked goods, while listening to live music!
The market supports locals who sell a variety of homemade items, plants, ready-to-eat bites, handcrafts, fair trade products, and more. Come join this lively morning event, and then eat a delicious brunch at one of the many area restaurants nearby on Corey Avenue.
Sunday Market Hours: October through May 10 am-2 pm; June through Sept 9 am-1 pm
Address: Corey Avenue & Blind Pass Road, St Pete Beach, FL 33706
---
6. Gulfport's Tuesday Fresh Market
Over the years this artsy colorful small town has become known for its Tuesday Fresh Market. Market vendors sell fresh produce, artisan goods, and handmade products with most of them being made by a local from Gulfport, FL.
Gulfport is just a short drive from downtown St Petersburg, FL. The market is located on Beach Boulevard in the heart of historic Gulfport with plenty of delicious restaurants and boutiques to visit!
While you stroll and shop, listen for the local musicians keeping shoppers entertained with a variety of music genres. While in this adorable little town, make sure to visit some of our favorite things to do in Gulfport!
Gulfport Tuesday Farmers Market Hours: January – April: 9 am – 3 pm; May – December: 9 am – 2 pm. There is also a Gulfport Fresh Market every 4th Saturday through October.
Read Next: The Best Gulfport FL Restaurants to Eat at Right Now
---
Did You Find "6 Best Tampa Bay Farmers Markets & Unique Fine Food Markets" Helpful? Save it for Later!
If so, I would love to hear about your Florida travel and farmers market adventures! You can follow me on Instagram, and tag your images to @erinstraveltips and hashtag #erinstraveltips. I look forward to seeing you there!
More Tampa Bay Articles You Would Enjoy