Interested in a Pompeii day trip from Naples, Rome, or the Amalfi Coast? See this amazing, hauntingly beautiful city of Pompeii which makes for a perfect day trip.
Pompeii Archaeological Park is the world's most famous volcanic disaster site when Mount Vesuvius erupted in 79 AD.
While many of the residents escaped the city, around one-tenth were caught in the disaster. Their remains, as well as the city itself, were buried under rocks and ash. Visit Pompeii for an amazing glimpse into the daily life of an average Roman town over 2,000 years ago.
Where is Pompeii located in Italy?
The Pompeii Archaeological Park is located just 15 miles south of Naples and 150 miles south of Rome. If you are arriving from out of the country, the quickest way to reach Pompeii is to fly into Naples.
Rome to Pomeii will take you 2.5 hours by car. If you choose the fast train from Rome Termini to Naples Centrale you will arrive in an hour 1 hour 15 minutes, then onto the Circumvesuviana train.
Pompeii is often confused on maps for the newer, modern city of Pompei nearby. You will want to make sure you use the address listed below.
General Pompeii Day Trip Information
Pompeii Archaeological Park (Italian: Parco Archeologico di Pompei)
Open until 7:30pm (need to be there 2 hours before close)
Closed: May 1, Christmas Day, & New Year's Day
Address: Via Plinio, 26, 80045 Pompei NA, Italy
Phone: +39 081 857 5111
Where to Stay
While Naples is nearby, it tends to be gritter like most big cities. Since we were headed to Positano and Capri next on our Amalfi Coast journey, this was the perfect location.
My favorite travel site for booking hotels is booking.com. I love their cancellation policy which means I'm covered till the last minute. I also like that the total cost shows up for the whole stay for budgeting purposes.
Sorrento has so many great hotels and accommodations such as Villa Silvana Relais (4-star hotel). For a more personalized experience, you will want to read my article on the best boutique hotels on the Amalfi Coast.
Fly into Naples
After a long 18-hour delayed flight into Naples, we started our morning as tired travelers. The plan was to go directly to National Archaeological Museum of Naples, Piazza Museo Nazionale, 19, 80135 Naples, Italy, 039.081.4422149.
This museum houses most of the magnificent pieces from Pompeii. However, we ended up heading directly to Pompeii by train from Napoli Centrale due to time constraints.
The Circumvesuviana Train from Naples to Pompeii
The Circumvesuviana train is old and overly crowded. I would highly recommend being aware of all your valuables. It is convenient and costs much less than traveling by taxi.
Exit the train at the Pompeii Scavi Villa dei Mysteri station. It provides easy access being directly opposite the entrance to the Pompeii Archaeological Park.
Packing for Train Travel
While train travel is the most efficient route, is is also notorious for pickpockets. However, like any public transport system, there is always opportunity to be at risk. We purchased backpack locks which were simple to use, and deterred easy access into our belongings.
Since our trip was heading south to Sorrento following the Pompeii Day Trip, we didn't want to go all the way to the hotel had trek back to Pompeii. We opted to purchase lovely backpack suitcases that were ideal for train travel.
For easy and convenient travel, and to avoid being targeted as a tourist on public transport it is best to pack light. I absolutely loved my backpack suitcase made by High Sierra. I have used it over and over, and have kept it for many years.
When I got tired of carrying it on my back, I could wheel it on and off trains. The convenience factor alone was worth packing light.
While on the discussion keeping valuables secure, here are the other two items we invested in and found worthwhile depending on your style preference. I also invested in this version that was sometimes nice to alternate.
Important to note, my husband and I never travel with valuables or expensive jewelry. Our goal is to avoid looking like a target. If you are traveling by a charter group or in a private taxi, this could be irrelevant in some cases. We always travel on our own itinerary, and keeping things simple helps to better enjoy the surroundings.
Pompeii Day Trip – 9 Must Know Tips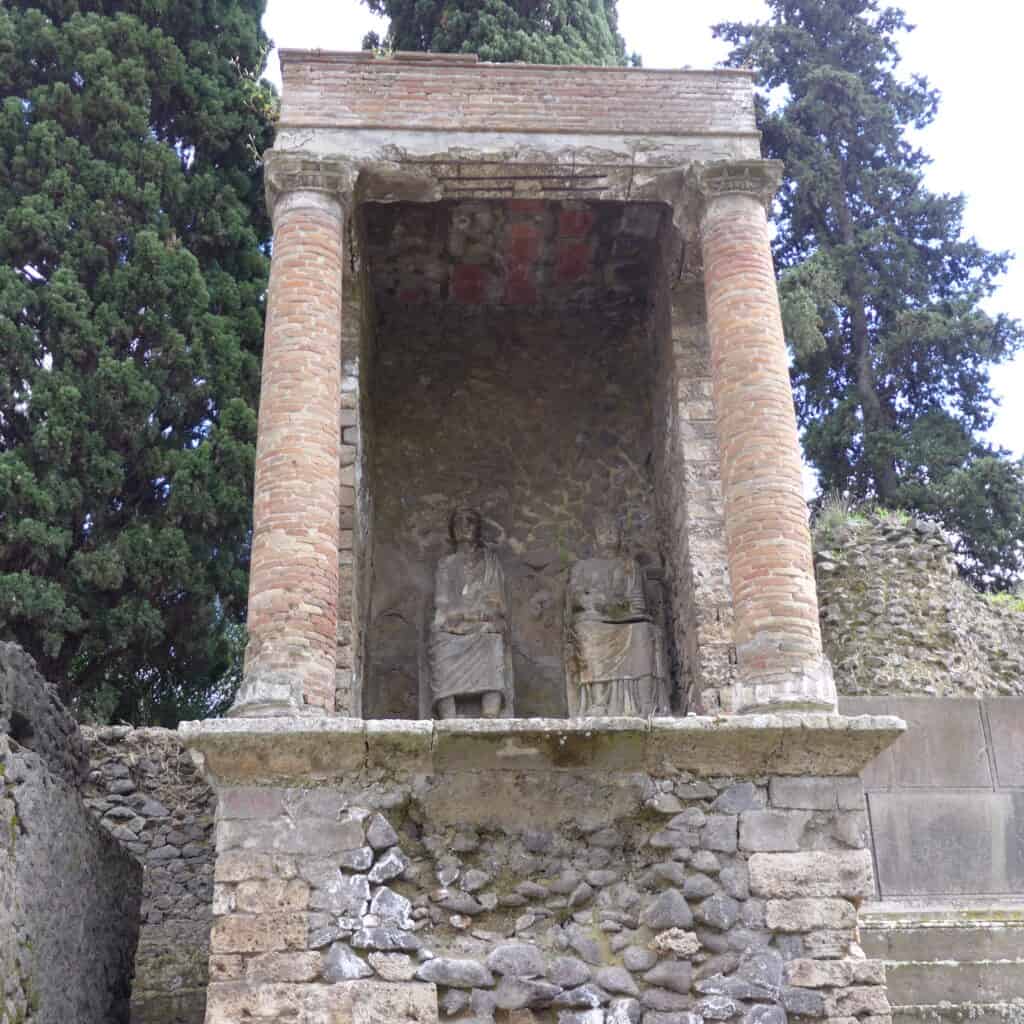 1. Plan for at Least 2 Hours
The city of Pompeii is expansive. Two hours should be the absolute minimum. Know that with a 2 hour trip, you will only see some highlights. We planned for 2 hours, and ended up spending a full day here. If history interests you like it does me, you will likely need more time too!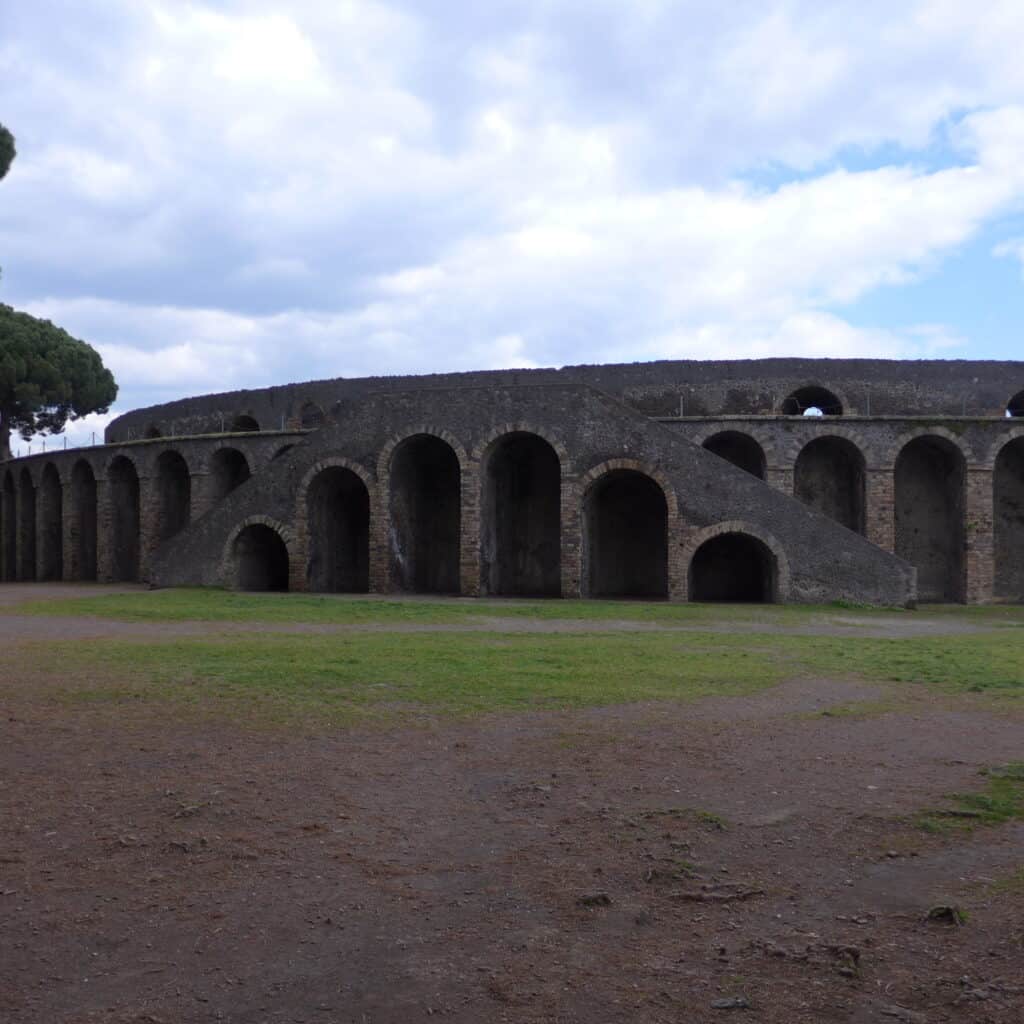 2. Purchase tickets in advance online through the offical website.
Pompeii tickets can be purchased in advance to avoid the lines. Make the most of your day and don't wait in line. Depending on when you go, you may not be able to get in during peak season. Booking in advance, guarantees you a spot.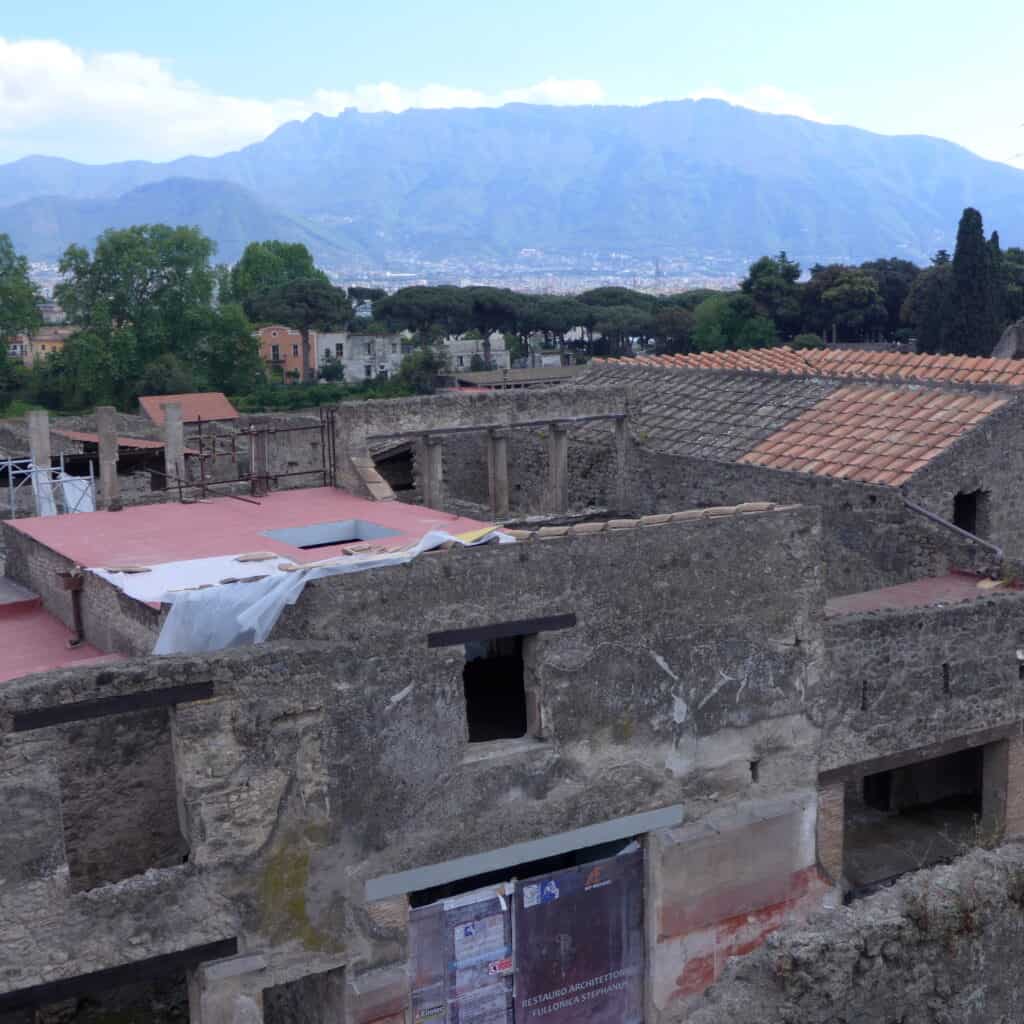 3. Wear comfortable clothing for various weather conditions.
You will want to wear comfortable shoes to easily adjust to the uneven terrain. Also wear clothes in layers, so you can adjust comfortably as the temperature changes throughout your day.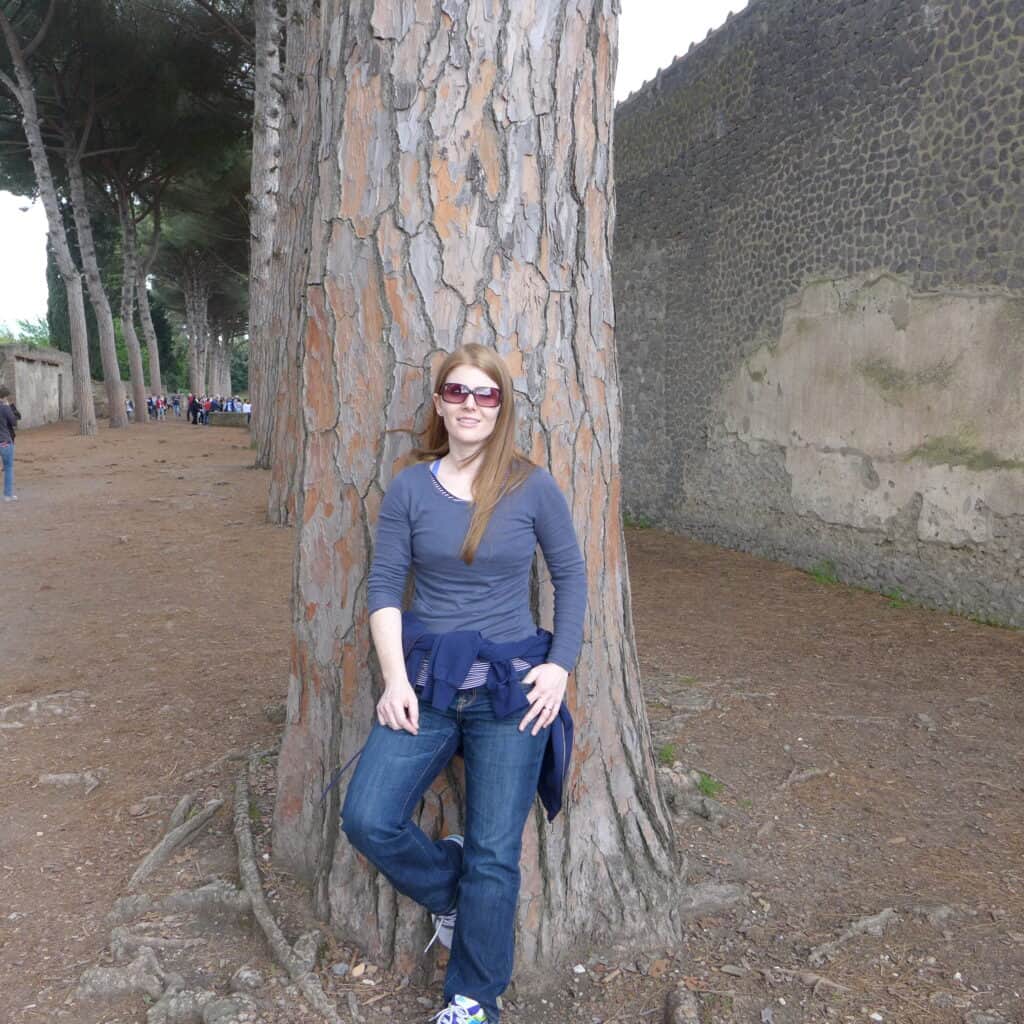 4. Leave bulky bags in the lockers.
As you set out to see the expansive grounds, you will want to pack light. Heavy backpacks and larger items should be left in the lockers near the entrance.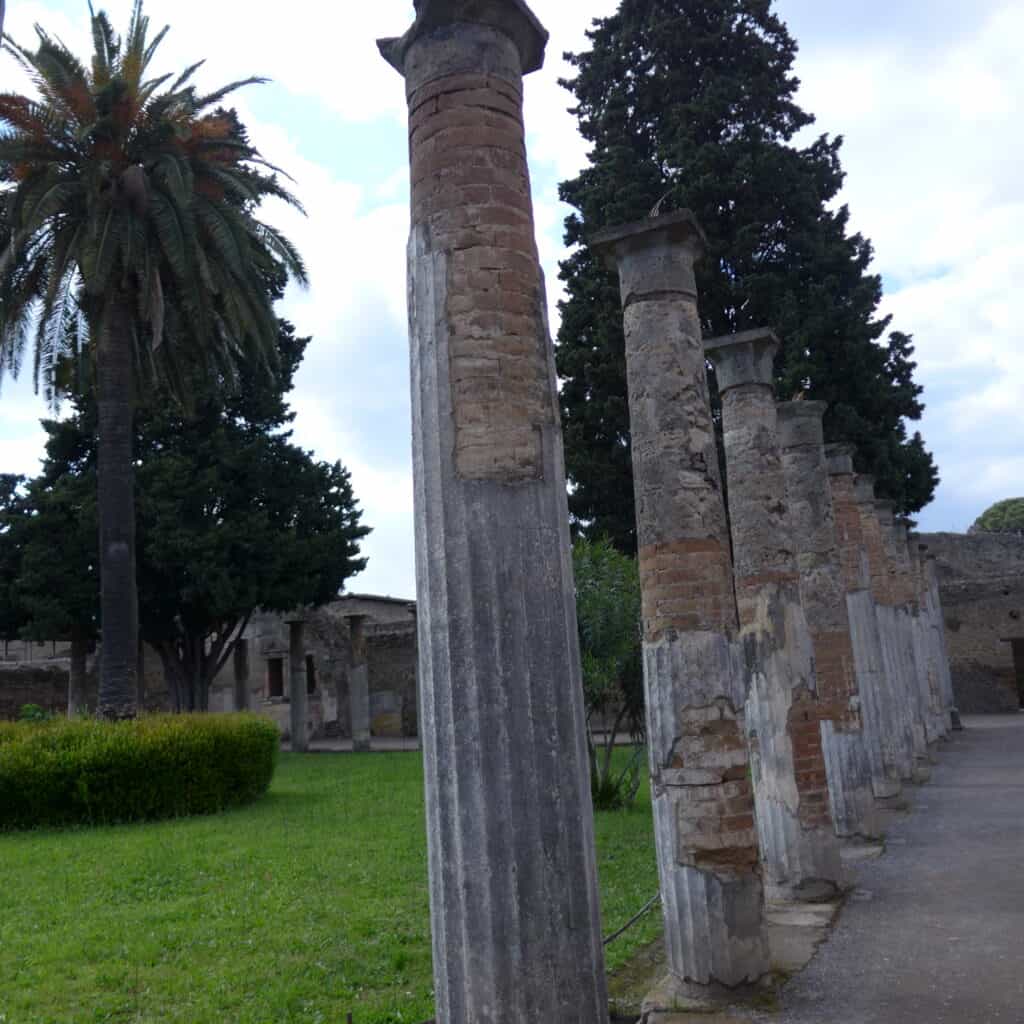 5. Decide in advance to take a Pompeii tour or self-guided experience.
A tour is not required to see the site. But you will save considerable time by knowing how to find locations when they are far apart. If you prefer to go at your own pace, then you will want to do a self-guided tour.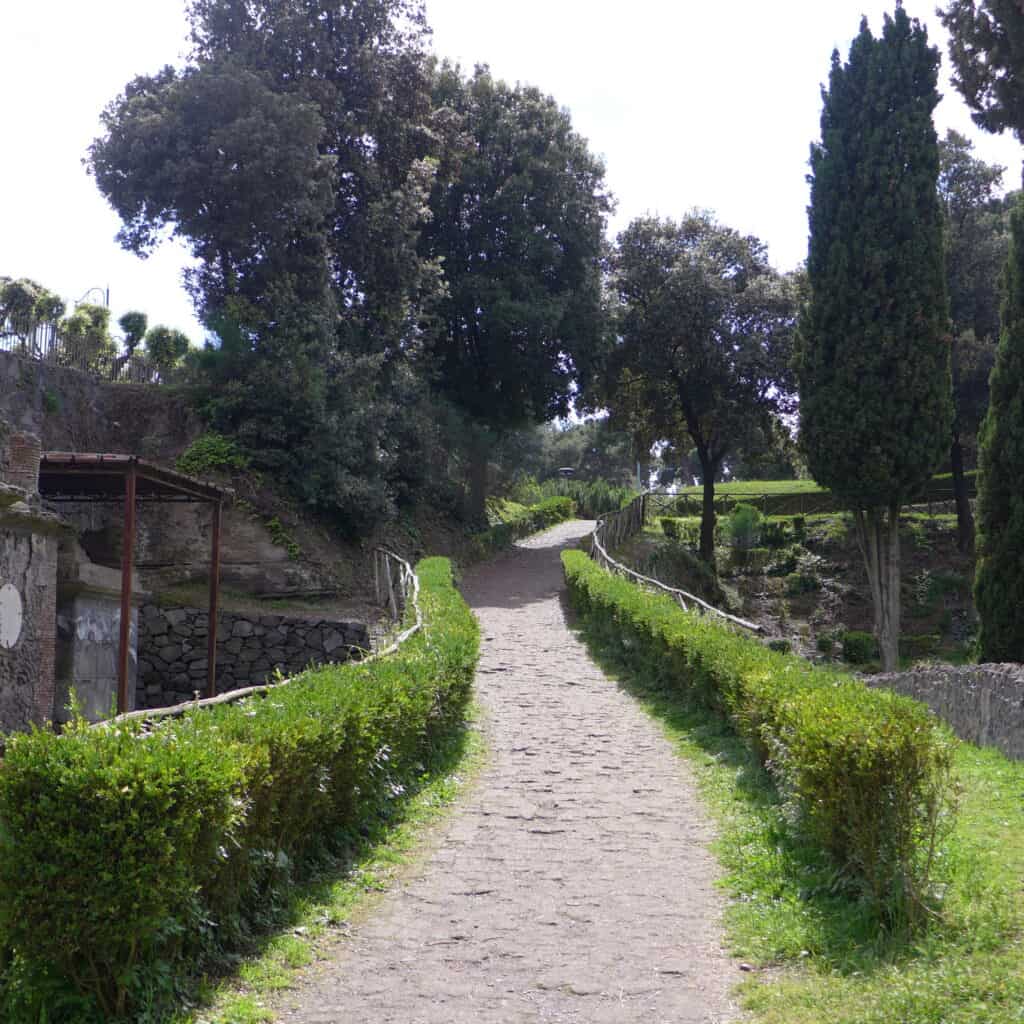 6. Download My Pompeii App
If you have a mobile device, you can download the GPS audio app called My Pompeii. This is the most efficient and best way to see Pompeii on your schedule.
It even scans your ticket and guides you around the site. Similar to a theme park app, it gives you real-time indication of the most crowded areas in the park
7. Make sure to stay hydrated and wear sunscreen.
You will want to carry water or a beverage to avoid dehydration. It is easy to think there will have plenty of food and drink options here. While you will have some, they are far apart.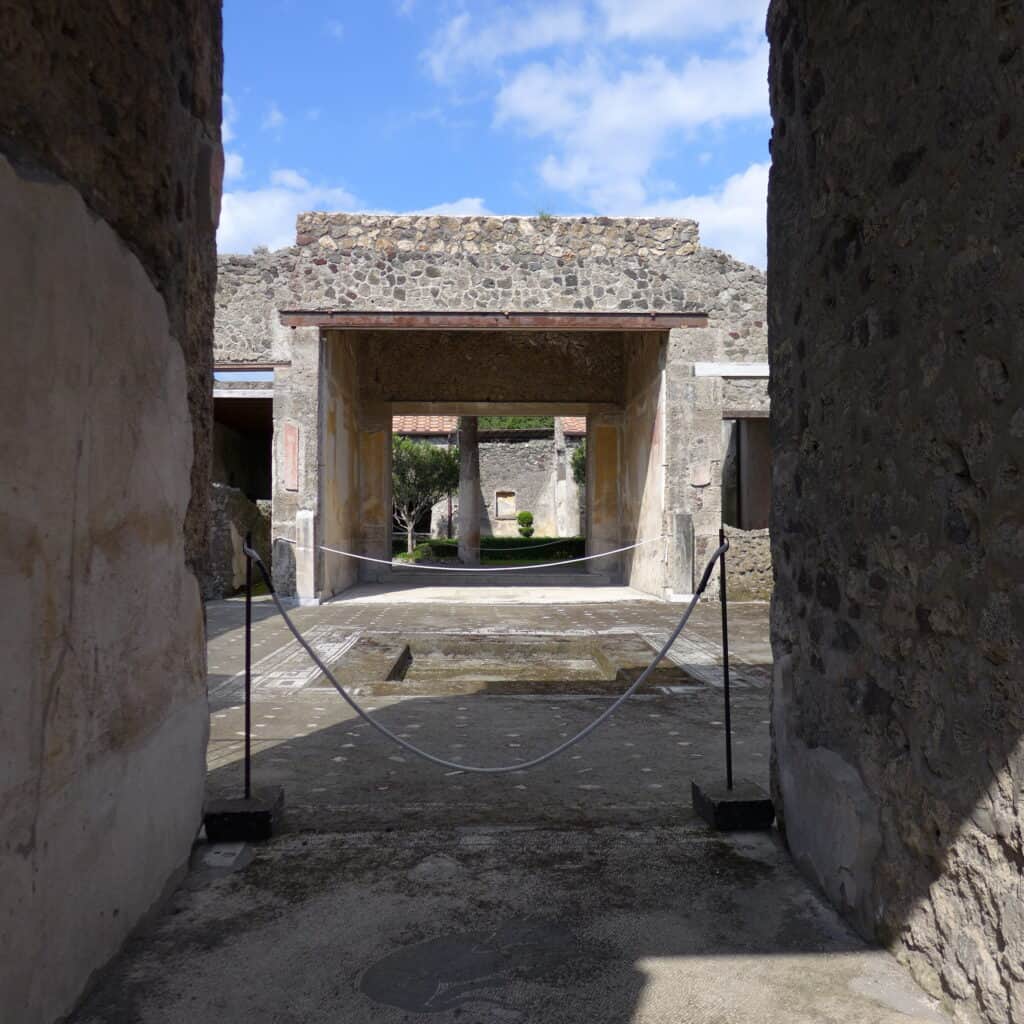 8. Earmark the most important sights to avoid missing them.
Some important sights to see at Pompeii: Casa del Fauna, Casa del Poeta Tragica, Villi di Giulia, and Terme Stabiane. Decide what is important to see to your group ahead of time. Keep in mind there is a distance between sights, and don't expect you will see it all.
One of my favorite sites was the Amphitheatre of Pompeii. This impressive sight was is one of oldest Roman Amphitheatres in the world. It was buried by the eruption of Vesuvius and they found 6 bodies there. I was astonished on how great of shape it was in.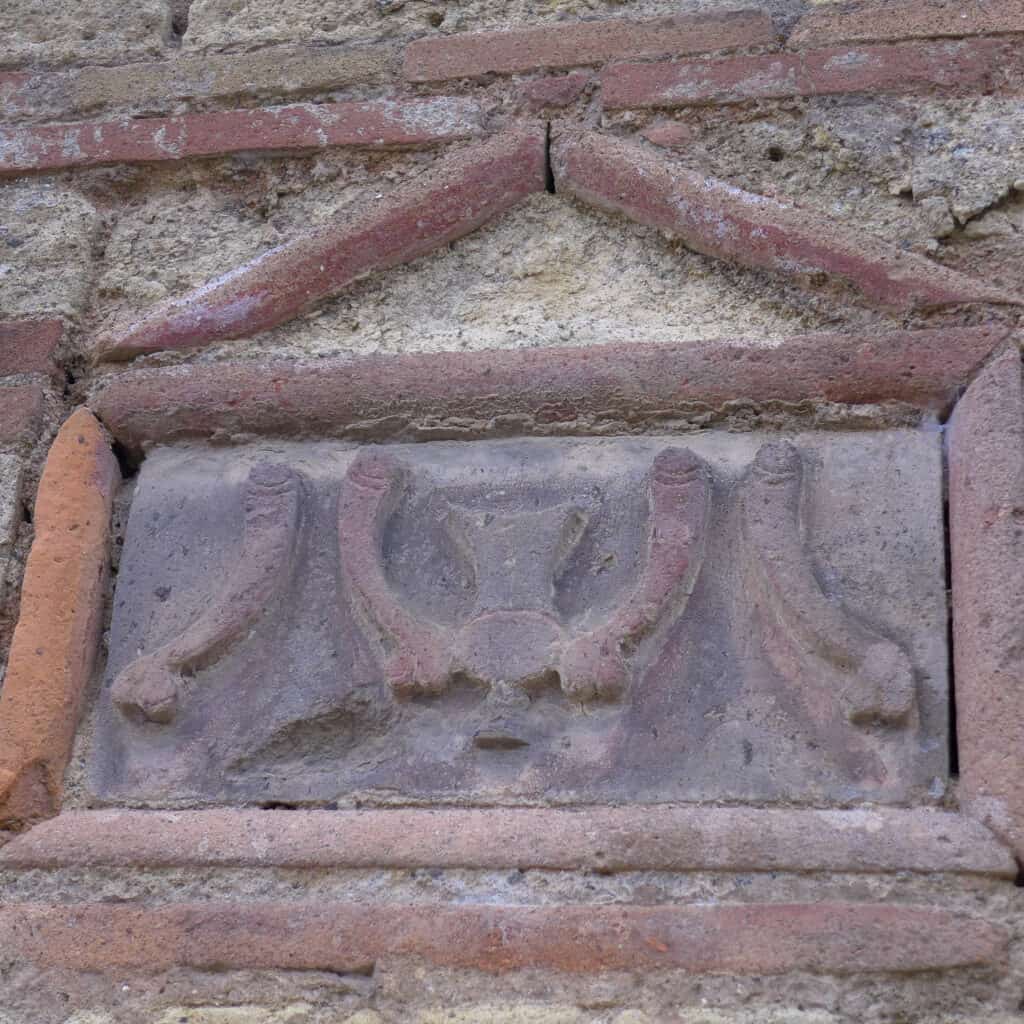 9. See the indoor exhibition in Pompeii
I highly recommend the indoor exhibition before the exit. You will find key details and perhaps one of the best parts of the tour.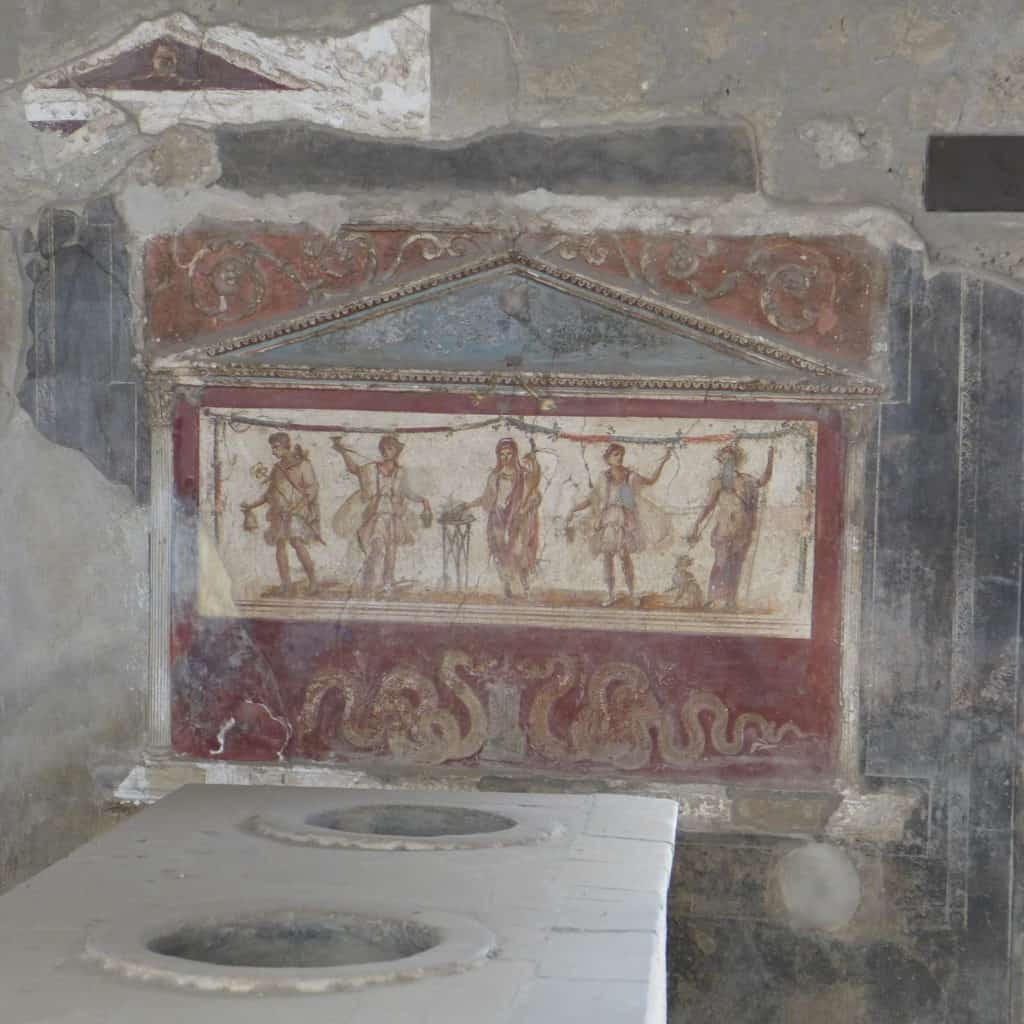 Next Adventure – Positano & Day Trip to Capri
Sorrento is a great launching point to see Pompeii, Capri, Positano, and many other sites. Sorrento and Positano are the busiest towns for tourists on the Amalfi Coast.
Next on our journey is the Amalfi Coast & Capri! Check out my itinerary found here that covers the many great things to see and do in Capri and Positano.