Looking for an amazing getaway in Italy? Look no further than Capri to Positano for the best of what Italy's Amalfi Coast has to offer! Check out my itinerary to get some unique travel tips to the Amalfi Coast.
Leaving Sorrento for Capri
Although the island is known to be touristy, I love, love, and LOVE Capri!
Starting out of Sorrento, we boarded the local ferry bound for Capri. Depending on the boat speed allow for 40-1.25 hours. See current schedule.
We carried luggage due to our plans to head to Positano and left it at the luggage store at the Caremar office at Marina Grande. Due to our concerns about theft, we carried passports and other valuables on us in a money pouch. In general, I recommend being alert to possible scams and thievery. There is a cost associated, but much better than having to carry a backpack suitcase up and down this steep terrain.
Best Travel Backpacks
While discussing suitcases or backpacks, this is a critical item to keep in mind. We were traveling a lot by train or ferry on this trip since we were touring most of Italy. When on public transport, it is best to pack more efficiently and have something you can pull or pick up. The lighter you can travel, the easier it is to keep track of belongings or be an easier target. I have been robbed a couple of times over the years, and I can say I have learned some helpful tips along the way to avoid looking like an easier mark.
I highly recommend purchasing something like this, it is large but I wanted a little more room but still able to carry on my back. Here is a link to the product on Amazon:
My husband preferred this version, or click on this link to the Amazon product:
Also, don't forget a luggage lock. It is good for trains, ferries, and any crowded area where you could have a pickpocket. Here is the one we used from Amazon. We used this on regular luggage as well on other European trips.
Blue Grotto
The Blue Grotto tours start around 9 am from the Marina Grande in Capri. We attempted to see it on our visit, but unfortunately, the water was too high. We did very much enjoy a boat tour around the island and saw a lot of beautiful homes and other grottos. I even got to drive the boat!
Anacapri
Tickets for buses, funicular, and return boats are for sale at kiosks, along with public toilets. We chose to take a more expensive transportation by taxi (most have a convertible top) and enjoy the views as we drove to Anacapri. This was very enjoyable and worth the splurge!
Another gorgeous place to get sweeping views of Capri is Villa San Michele. Built-in the early 20th century by Axel Munthe, a Swedish physician, its home sits near the top of the island with one of the most beautiful and serene gardens in Italy.
The chairlift ride, called the Seggiovia goes from Anacapri up to Monte Solaro. The ride takes 15 minutes each way and is a remarkably peaceful break from the crowds elsewhere in Capri which is worse during peak season. At the top is a viewing area, and unless you want to take the long walk down it's better to pay the round trip fare. I don't love heights, and at times I struggled to relax as I looked down from my seat, but it was one of my favorite parts of seeing Capri. Here is a photo from my seat on the chairlift.
After a busy day at Capri, we picked up our luggage at Caremar office at Marina Grande and got aboard the ferry to Positano. Here is the ferry schedule information from Capri to Positano. They have multiple options, so ensure you are picking the correct one.
Capri to Positano – Arrive in Positano
Positano is a well-known vacation destination with its narrow streets lined with boutiques and cafes near the beach. Arriving in the afternoon in Positano, most of the day tourists were headed out. Positano is another city like Capri, that gets a lot of daytime traffic from day trippers. The city is built into a cliff is truly of the most breathtaking villages on the Amalfi Coast.
Distance in Positano is measured very differently than most cities. For example, when we saw a restaurant of interest that was less than a half mile away I would think that's close by. Not in Positano! You must factor in that the city has very steep terrain. The half mile maybe completely going upwards with lots of stairs. Some people need to be driven, and taxis are a viable option if needed. However, you love to hike, this is the place for you! The Sentiero degli Dei hiking trail links Positano to other towns on the Amalfi Coast.
We stopped to see one of the more photographed buildings in Positano is the Chiesa di Santa Maria Assunta. It features a majolica-tiled dome and a 13th-century Byzantine icon of Madonna and Child located above the main altar. The story shared was that it stolen from Constantinople by pirates.
Positano Hotel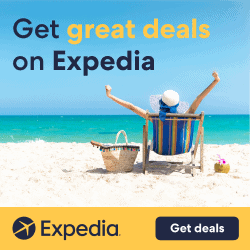 Positano is one of prestigious locations in the Amalfi Coast where the glitterati like to vacation. It comes to no surprise why movies like "The Talented Mr. Ripley" was filmed in Positano. When it comes to luxury, Positano can't be beat.
Looking for a luxury hotel experience? Top of my list is the Il San Pietro di Positano with views and service that are unparalleled. This is the right amount of exclusion if you are looking for a relaxing luxurious getaway in the Amalfi Coast. You also can arrive by boat and go directly to the hotel. Another great option, and closer to the action is the 5-star, Le Sirenuse. This resort spa will make you wish you stayed a week in Positano.
There are so many amazing and affordable hotels in Positano and the Amalfi Coast. Check out our article on the best places to stay on the Amalfi Coast.
Looking to stay in Capri?
I hope you found this article helpful! If you are looking for additional information on Capri, and staying overnight, I recommend checking out my London to Amalfi Coast article that covers some important details on Capri.