Planning Ahead
This short 2 minute read, covers my absolute must haves and planning resources for severe weather in North Richland Hills, TX. Weather can be unpredictable especially during tornado season, so its important to always be prepared. I had no experience with tornadoes and these were key to assisting me with preparation in NRH.
1. NRC Weather Sirens & Emergency Alerts
North Richland Hills provides 10 weather sirens throughout the city that loudly sound when it meets the activation criteria determined by the City of NRH. I found these to be extremely loud and easy to hear indoors. Please note, the system is tested at 1pm on the first Wednesday of each month. The only testing exception is for potential weather issues.
Sign up for phone/text North Richland Hills Emergency Alerts. Here is the website to the sign up page to the Everbridge Mass Notification System. They will alert you on severe weather and non-related weather emergencies such as acts of terrorism, extended road closures, boil water notices, etc.
2. Download a Weather App
AccuWeather is my preferred weather app to get real time alerts to let me know whenever I am going to encounter bad weather. I can't count the number of times I have avoided various weather related issues because of getting a real time notification on my phone. Several other popular weather apps are The Weather Channel, Weather Underground, and Dark Sky.
3. Keep a Standard Emergency Supplies Kit
According to the US Government, each household should have these items on hand (links provided by Amazon):
See the government website link provided for a more detailed list of items for all types of emergency occurrences.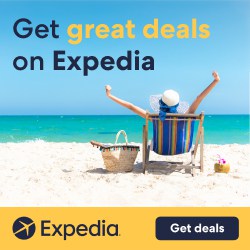 4. Stock Essentials
It is essential to have a several day supply of food, water, and necessary prescriptions on hand at all times. Water gallons usually will last a year before they expire, and therefore having some on hand is not a costly expense. Keep a manual can opener available to use.
Also, if you rotate your perishables following a first in, first out sequence you will avoid missing expiration dates.
5. Prepare Your Home & Loved Ones
Here are a few important details to keep in mind:
Act immediately! There is no time to delay.
Ensure your loved ones know the designated storm shelter room in a permanent structure without windows. This should be an interior room on the lowest level of your home, or in a storm shelter.
If in a car or mobile home, seek a solid foundational structure if possible.
Stay away from windows and doors; keep them securely closed.
When in a car, do not park under a bridge or overpass that could fall.
Check out the CDC website with full details on how to better prepare or speak with a city representative from North Richland Hills.
I hope you found my severe weather tips for tornado season helpful in North Richland Hills. Please feel free to email or comment below.
Erin's Travel Tips
If you have interest in checking out some of my recent travel articles, check out these articles or go to my home page.