The Enchanting Village of Gordes Provence
Looking for a relaxing and beautiful getaway? Gordes is a must-see! This article discusses the village of Gordes, hotels, and a list of fabulous things to do.
I visited this amazing village a few years ago, and I still remember almost every detail because of the positive experience. My visit to Gordes was at a point where I was working constantly, literally 12-16 hours every day, and had been counting down for months to get away from it all. I just needed some downtime, and to de-stress from the work calls at all hours of the day and night. And, even better, my work phone didn't get a signal in France!
Now, if you're looking for my usual, action-packed itinerary, this isn't it. This is a place to do very little and enjoy nature, food, wine, and each other.
Gordes Sénanque Abbey
Gordes Provence is a village built on the foothills of the Monts of Vaucluse. In France, it is one of the most well-known hilltop villages in the Provence region known for its unique beauty and breathtaking scenery. The International Airport of Marseille and the TGV Station of Avignon are reachable by car within 45 Minutes or within a 1-hour drive from Gordes.
The must-see attractions are Gordes village, the castle, the Saint-Firmin Palace Cellars, the Sénanque Abbey, and the Village des Bories.
We started out by driving to the Abbey. Located on the outskirts of town, and it's definitely worth spending a couple of hours seeing it and the grounds. The monks make a variety of items available for purchase such as honey and lavender products. I would love to return when the lavender is in bloom. We next headed to the town of Roussillon.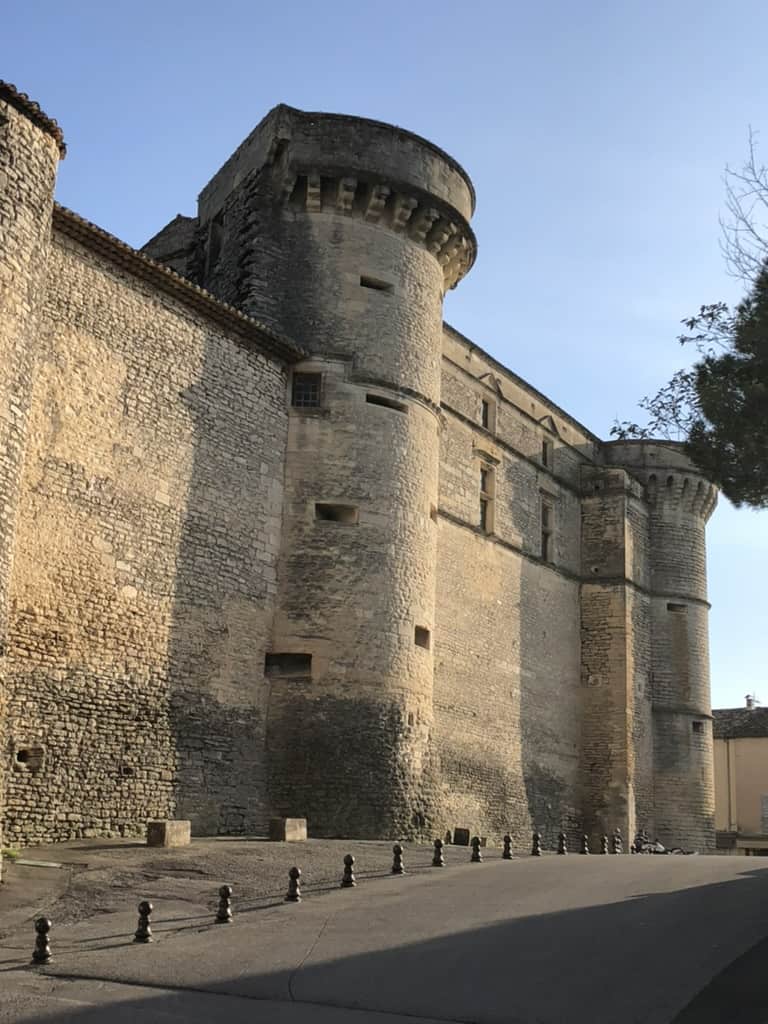 Read Next: The 10 Best Things to Do in Loire Valley Trip from Paris
Day Trip to Roussillon from Gordes
The town of Roussillon is nearby, and also considered one of France's most beautiful villages. It is well-known for the rich color deposits of ochre pigments found in the clay near the village. The village has walking trails (Ochre Trail) and it is also known for growing a wide variety of fruit. If you're staying in Gordes for a couple of days, this would be a great village to see on a day trip.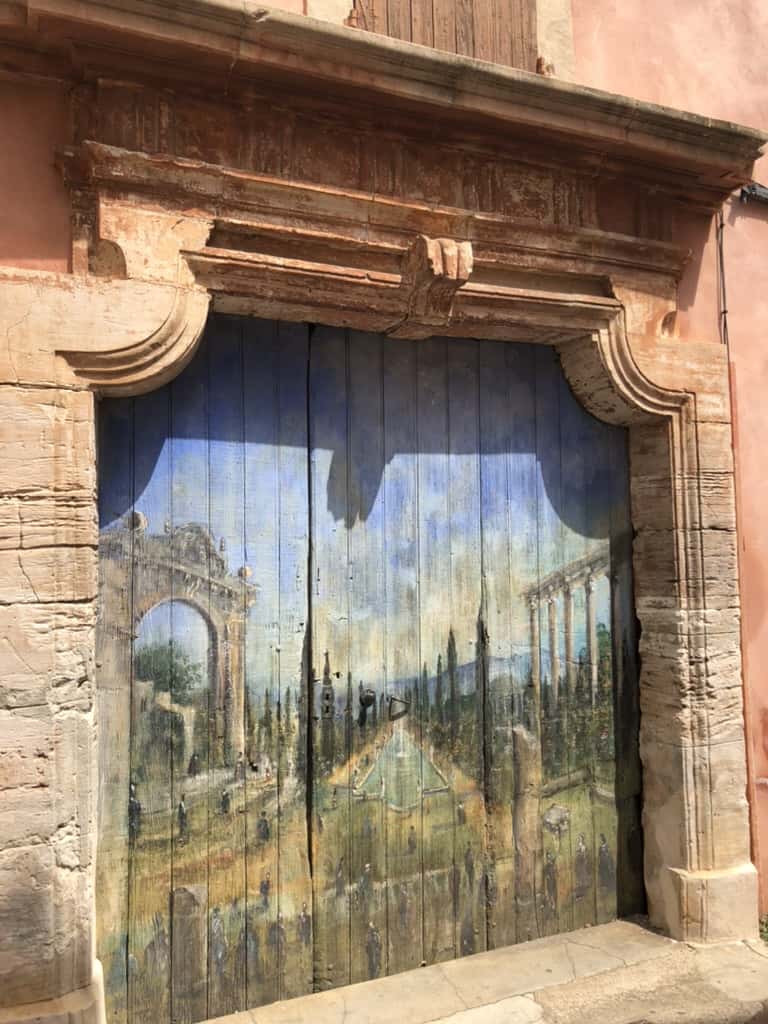 Looking for a Detour? Gordes to Arles
We also went to see the city of Arles, which is about 1.5 hours from Gordes. It is larger than the two villages with some of the best architecture such as the Arles Amphitheater and it's widely known for its history with the artist, Vincent Van Gogh. Again, I was looking to de-stress during this long weekend in Gordes. So, I preferred the two small villages (versus a city feel) for the relaxing vibe and natural beauty. Arles has more of a city and museum feel and is better experienced in that mindset.
In the evening we enjoyed walking Gordes and seeing the castle and engaging with the locals. We found the people of this town to be overall helpful and kind to us (despite not knowing the language).
Read Next: The Ultimate Guide to Chamonix Skiing & Snowboarding Fun
Gordes Hotel: Villa Hautvallon
Address: Route de Murs, 84220 Gordes, France
Over the years, I have stayed in some spectacular establishments, but the uniqueness of Villa Hautvallon remains one of my personal favorites for a remote location. It is tucked away on a side road at the edge of town, and a 15-minute walk to the city center. It took us a bit to locate, but once there, a private gate will let you into the estate with expansive gardens.
We stayed in the Suite referred to as "Suite Chambre Fleurs" which truly is a wing of the house located off the library. This suite has direct access to the garden and its own patio.
Here the patrons leave you alone, but that's exactly what we wanted for this stay. They do provide beverages in the pool room and a nice breakfast.
The boutique-style villa has expansive gardens, and with our outdoor patio, we chose to pick up food from the town and eat outdoors. I must say, I enjoyed it so much! The walks to town were a lot of fun, especially since we had great weather. Here are some photos from the outdoors of the Villa. The inside is just as beautiful…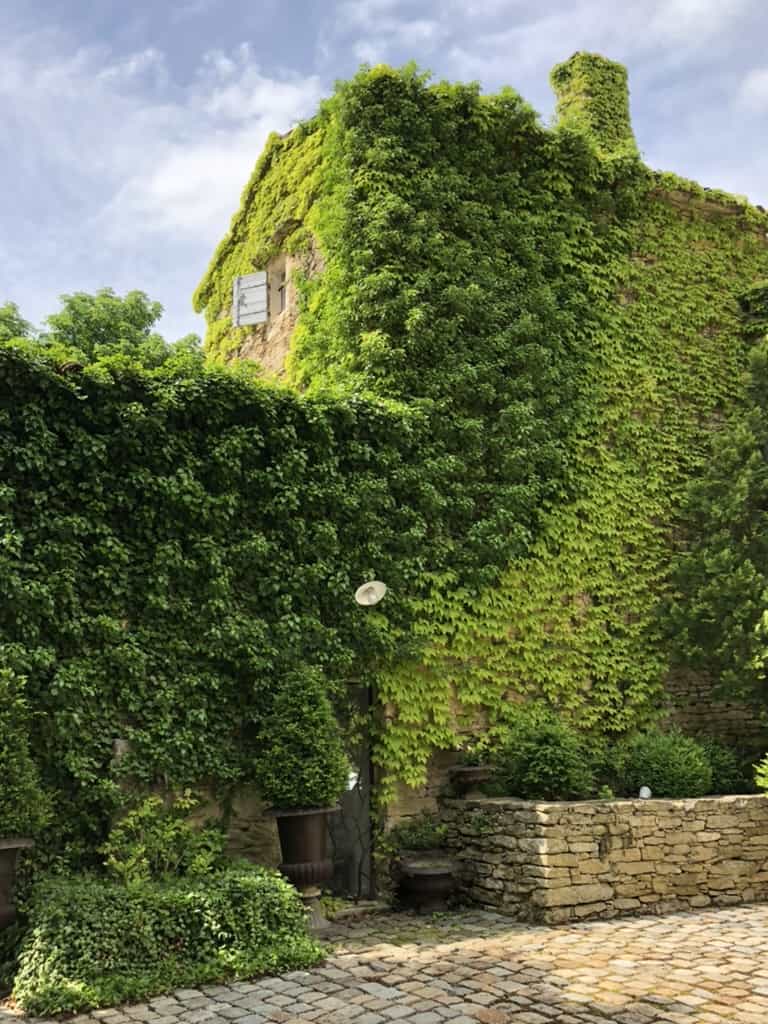 La Bastide Gordes – 5-Star Resort
Prefer to stay in a resort? La Bastide Resort comes highly recommended for 5-star luxury and accommodations. If we were staying longer this would be a great place to fully unwind and enjoy the retreat-like setting. This location is all about customer service with welcome and departure gifts, concierge, and impeccable service.
I highly recommend at least a 2-night stay in this charming village in order to fully enjoy the key things it has to offer. If you are like me, you will feel rested and inspired even after a short stay here.
Other France Road Trips to Check Out
If you have an interest in reading any of my other travel articles, here is a sample below including gorgeous Loire Valley castles to amazing Chamonix skiing trips!