Carlsbad Caverns is one of the most unique national parks in the United States. This underground wonderland expands over 100+ caves with stalactites that look like pieces of art. Here you can spend a few hours or all day.
In the evenings around sunset, you will want to see the amazing Free Bat Program. Be sure to arrive well before sunset to not miss this special experience.
After a day of exploring you will want to check out the best hotel offerings near Carlsbad Caverns.
Hotel Near Carlsbad Caverns
The closest city to Carlsbad Caverns National Park Visitor Center is Whites City at 7.2 miles away. While Whites City may be slightly closer to Carlsbad Caverns, the best hotels are in Carlsbad.
We could not currently recommend a property in Whites City. Keep driving to the more unique and wider variety offerings of Carlsbad just 28 minutes from the park. Carlsbad is also only 13 miles from Brantley Lake State Park.
1. Fiddlers Inn
Fiddlers Inn is a gorgeous bed and breakfast or boutique style hotel that standouts above the rest in Carlsbad. All the details are covered here, even down to cookies and refreshments provided upon arrival.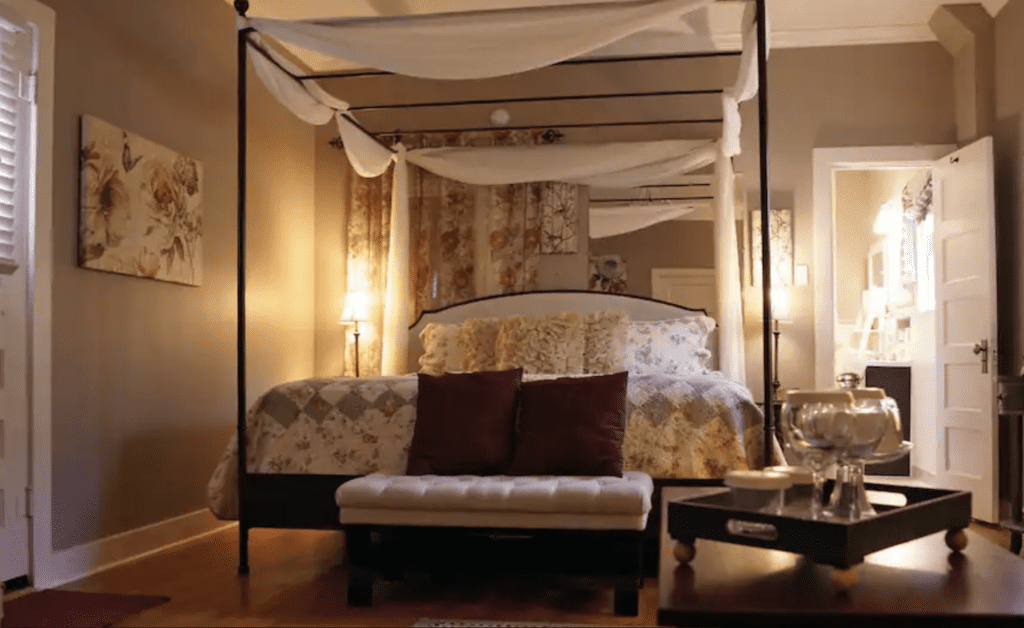 As a guest you will love the breakfast provided at the famous Blue House Bakery & Cafe, or breakfast-in-bed on Sundays. Enjoy the amenities which include hot tub access, free WiFi, cable TV, luxurious bed linens, and gardens to enjoy.
The Fiddlers Inn oozes charm with its excellent customer service. Check out this amazing property that will be the ultimate relaxation experience after a day at Carlsbad Caverns.
Click Here for Current Pricing on Hotels.com
2. Comfort Suites Carlsbad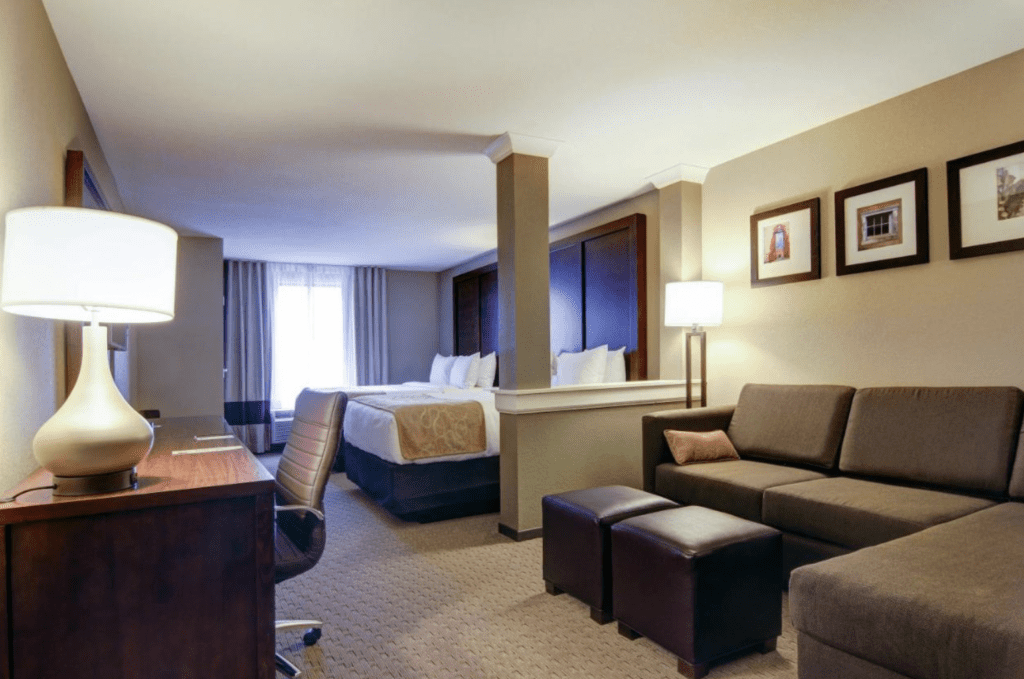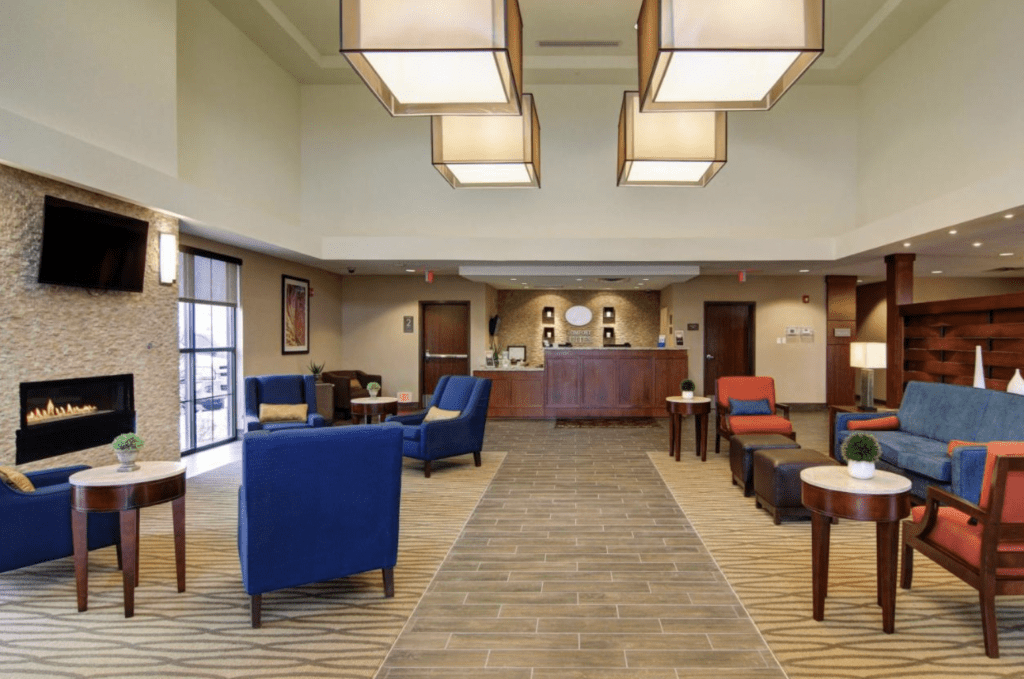 The Comfort Suites is a conveniently located in Carlsbad with excellent reviews. Carlsbad Caverns National Park is approximately 30 minutes from the hotel.
The Comfort Suites rooms come with a seating area, a flat-screen cable TV and an private bathroom. A microwave, a small refrigerator and coffee-making facilities are also included.
Guests can take advantage of the outdoor pool, fitness center, and a business center. The property offers the following complimentary options: free breakfast, free parking, and free WiFi. Laundry facilities are available on property for an added charge.
What we like about this hotel: Proximity to Carlsbad Caverns, swimming pool, indoor fire place, and good reviews!
Click Here for Current Pricing on Booking.com
---
3. Home2 Suites By Hilton Carlsbad New Mexico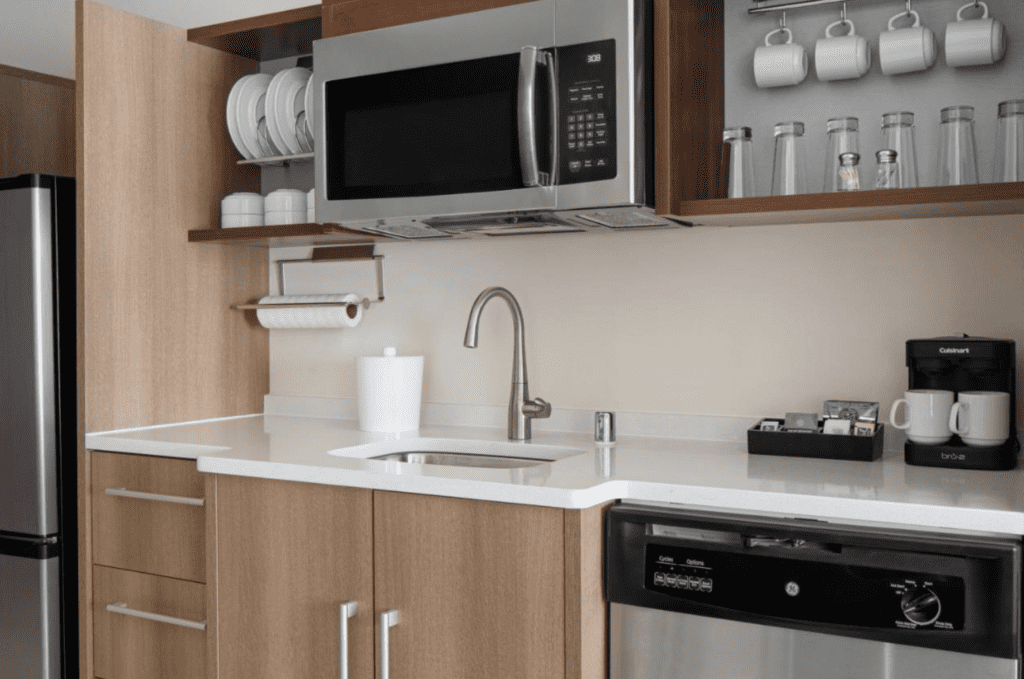 Located in Carlsbad, Home2Suites by Hilton is 28 miles from Carlsbad Caverns National Park. Opened in 2020, this relatively new property is an excellent hotel nearby Carlsbad Caverns.
Complimentary items include a fitness center, free WiFi, free private parking, a shared lounge, and barbecue facilities. There is also a 24-hour front desk coverage and a business center to utilize as needed.
While this hotel doesn't have a pool, it does have a nice outdoor sitting area and fire pit for guests to enjoy. The hotel offers a free American buffet breakfast.
Click Here for Current Pricing on Booking.com
What we like about this hotel: Proximity to Carlsbad Caverns, newer build, and outdoor seating with a fire pit.
---
4. Hyatt House Carlsbad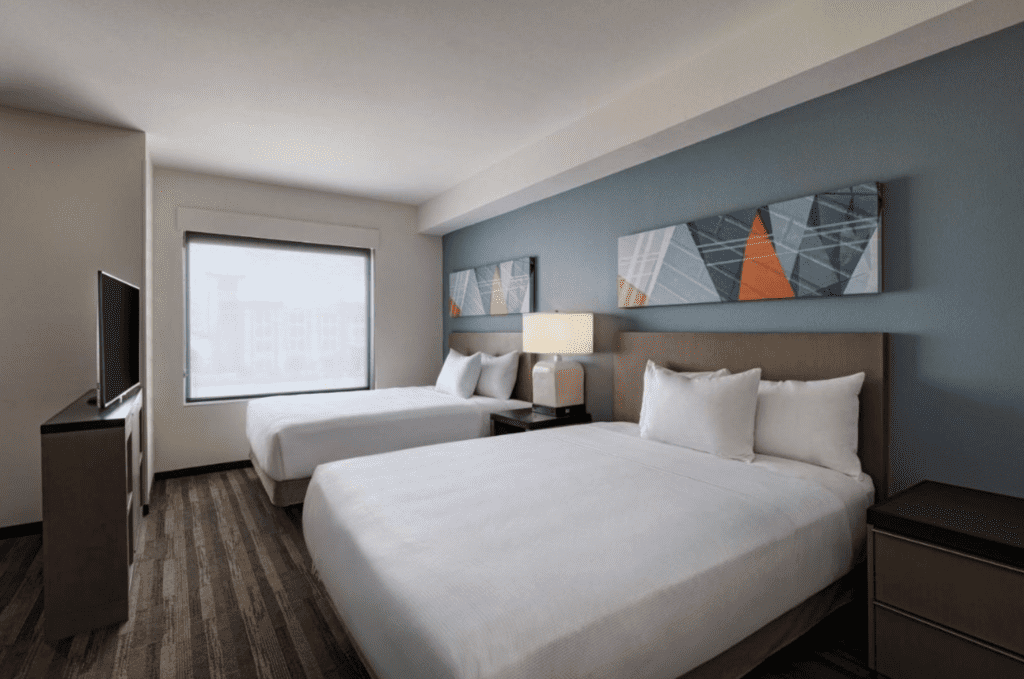 Located 24 miles away, the Hyatt House is another excellent hotel nearby Carlsbad Taverns. It opened in 2020. This relatively new property has air-conditioned rooms with free WiFi.
Some of the property amenities include a bar, outdoor seating, a fire pit and grills, and a swimming pool. Rooms include a dishwasher, fridge, microwave, coffee/tea maker, and private bathroom.
What we like about this hotel: Proximity to Carlsbad Caverns, newer build, pool, and outdoor seating with fire pit.
Click Here for Current Pricing on Booking.com
---
Hotel Properties to Consider Beyond Carlsbad, NM
While in this ruggedly beautiful country, you may want to continue to some of the other amazing sights nearby. A hotel in El Paso would be another good launching point before heading to Mexico or White Sands National Monument. El Paso will offer you more options if you have time to further explore.
One of the best restaurants and all-time favorite experiences is the Cattleman's Steakhouse at Indian Cliffs Ranch. Leaving Carlsbad, take US-180 W/US-62 W towards El Paso. You will take a slight detour about 30-minutes outside of El Paso.
This is one of the most memorable restaurant experiences I have ever had. Here you will find a zoo-like environment, but it's largely known for being a popular steakhouse (in the middle of literally nowhere). Truly, you will remember this place!
5. Stanton House El Paso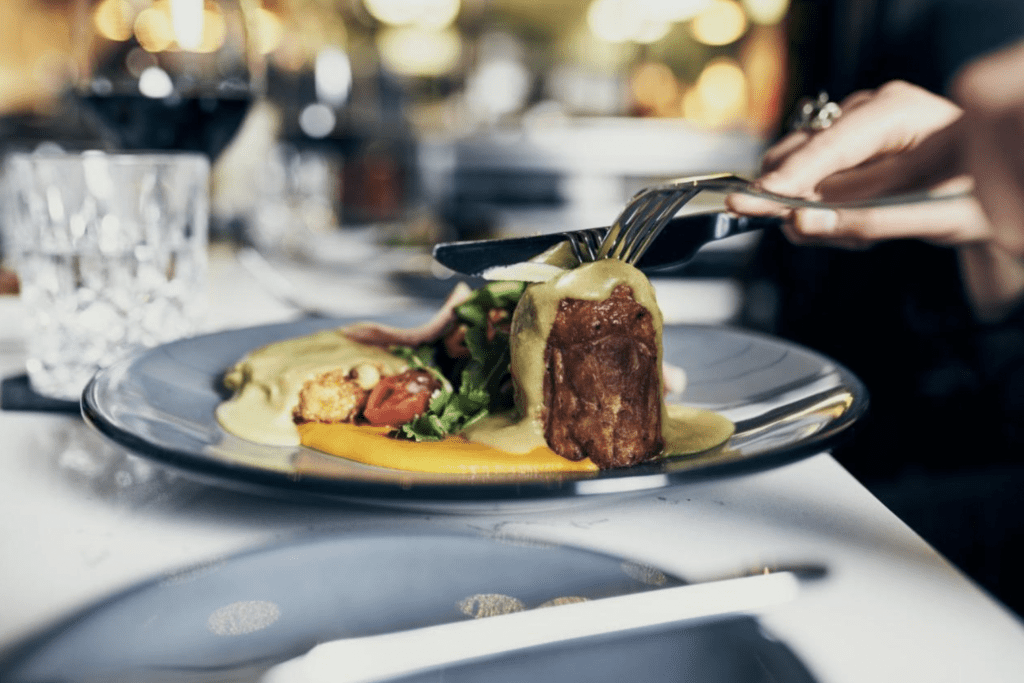 Stanton House is located in an ideal part of El Paso near the El Paso Museum of Art. This beautiful hotel has a restaurant, fitness center, a bar, and a shared lounge with a 24-hour front desk and room service. The property has a hair salon and business center.
Stanton House El Paso rooms have more premium finishes with bath robes, slippers, and free WiFi.
Guests at Stanton House El Paso can enjoy breakfast for an additional charge.
What we like about this hotel: Beautiful boutique-style hotel with a restaurant on the property.
Click Here for Current Pricing on Booking.com