Looking for the best things to do in Saratoga Springs New York? If you haven't been to this fabulous city, you're in for a treat.
Situated in the picturesque foothills of upstate New York's Adirondack Mountains, Saratoga Springs is a city that effortlessly blends small-town charm with a rich history. Known for its natural mineral springs, world-class horse racing, and food and shopping, Saratoga Springs is a favorite getaway for many New Yorkers.
While I am a Floridian who spends most of my days on the beach, there's nothing like getting away to upper New York! I've spent considerable time over the years in this lovely state visiting family. And each time I visit, I find new fun things to do!
Whether you're a first-time visitor or coming back to experience the city again, there's always something new to explore. From bathing in mineral water at historic springs to visiting the countless museums the city is home to, here's everything you need to know about Saratoga Springs.
Saratoga Springs NY Map
Saratoga Springs is an ideal location near the Adirondacks in Upper New York State. It's approximately a 3.5-hour drive from New York City, or you can fly into Albany International Airport, 24 miles away.
Here is an interactive map to get a lay of the land in Saratoga Springs proper.
Where to Stay in Saratoga Springs, NY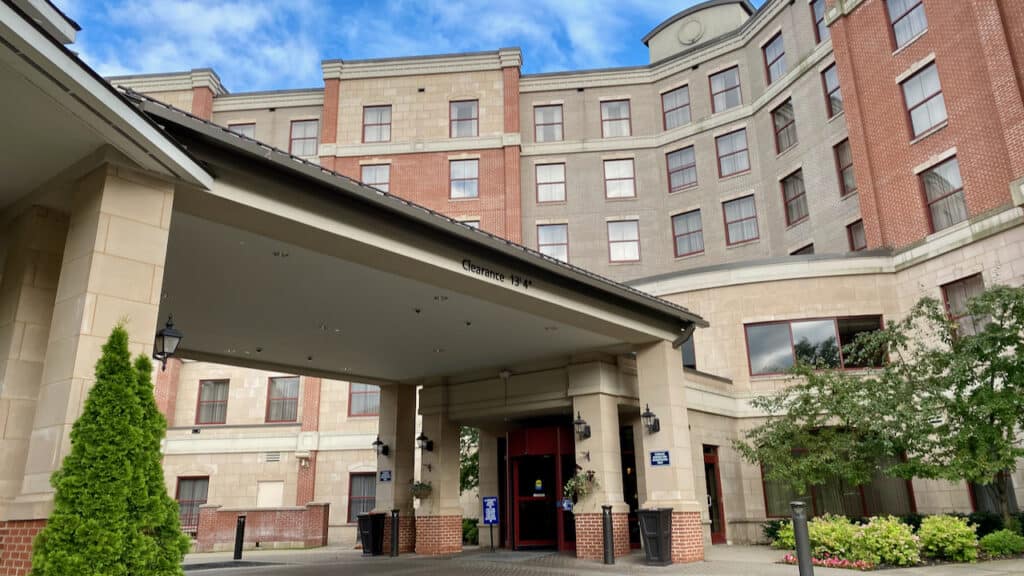 Located in the heart of Saratoga Springs, the Hampton Inn was where I stayed, and I thoroughly enjoyed my stay. It is walkable to about everything, family-friendly, and includes a free breakfast. Not to mention, you're only ten minutes away from Saratoga Lake, where you can go kayaking, stand-up paddleboarding, or boating–but I'll get to that later.
---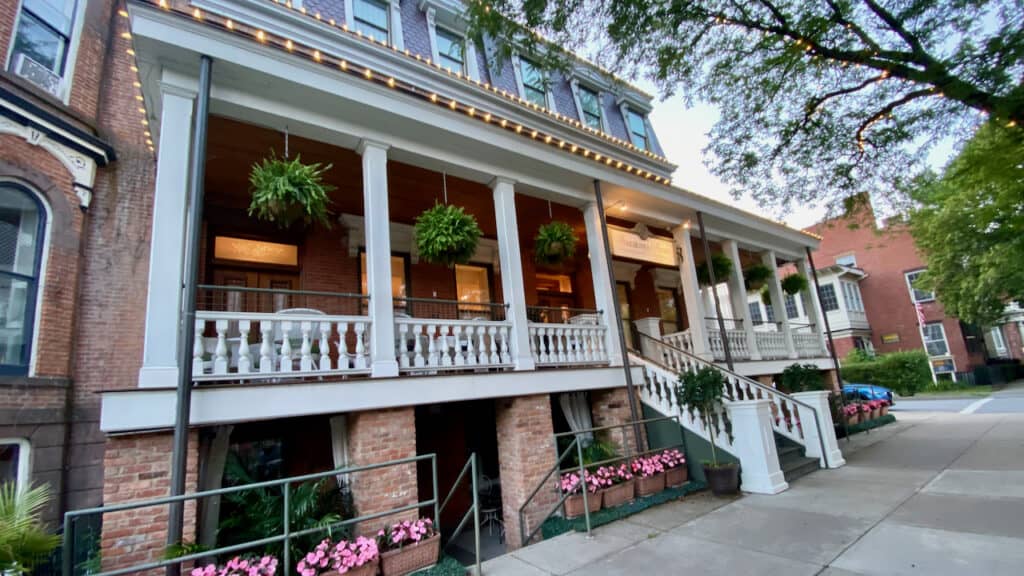 Looking for a romantic getaway? Book a stay at the Saratoga Arms Hotel. You'll notice that this meticulously restored 19th-century gem exudes sophistication when you walk inside. It has restored plaster and tin ceilings, ornate moldings, ceiling medallions, and custom decor that fits the elegant architecture.
During your stay, wake up with a farm-to-table gourmet meal, curl up by the fireplace, or sip and snack on some wine and cheese on its wrap-around porch.
---
Listed in Forbes' 2023 Travel Guide, The Adelphi Hotel is the perfect spot for those who appreciate the finer things in life. The hotel opened its doors in 1877 and was immediately flooded by prominent politicians and socialites.
Today, it still stands as the picture of luxury thanks to its ornate architecture, antique decor dating back to the opening day, important Italian goods (robes, towels, etc.), and more. Even if you opt for a different hotel, it's worth stopping by Morrissey's Lounge & Bistro for a cocktail.
Best Things to Do in Saratoga Springs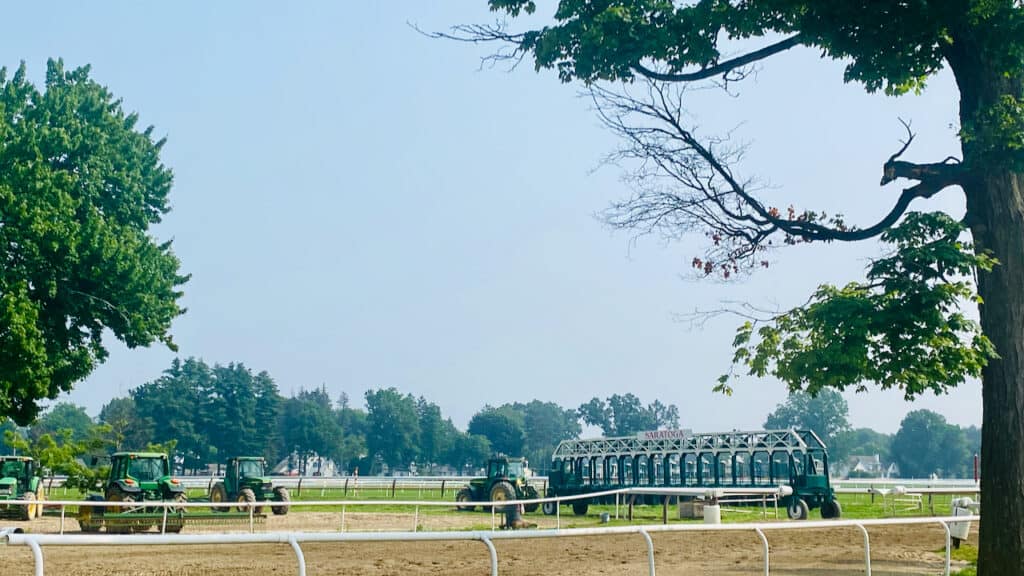 Saratoga Race Course
With a history dating back to 1863, the iconic Saratoga Race Course is a blend of old tradition and elegance you can't quite find anywhere else. Thousands of visitors flock to Saratoga Springs each summer to witness the horse races. Whether you're a seasoned racing fan or a newcomer just looking to see one of Saratoga's top-visited spots, the race course is worth the visit. Maybe bring a dollar or two, as betting on the horses always makes things a little more interesting. Just be sure to check the website for the full schedule to ensure there's a race going on, as they only take place during the summer months.
National Museum of Racing and Hall of Fame
The National Museum of Racing and Hall of Fame is a captivating museum where guests can pay homage to the legendary jockeys, trainers, and horses who have left a mark on the sport. You get a glimpse at the trophies and photographs that tell the stories of racing's greatest champions, or you can watch the museum's signature film, What It Takes: Journey to the Hall of Fame, to learn even more about the history.
The National Museum of Racing and Hall of Fame is open daily from 9 am to 5 pm. Ticket prices are approximately $20 for adults and $10 for children ages 6-18.
Saratoga Springs History Museum
Located in Congress Park, the Saratoga Springs History Museum is a work of art in itself.
This beautiful brick building holds over 16,000 artifacts and a photographic archive of over 320,000 images showcasing the races, architecture, and famous natural springs. History buffs and travelers stopping by are sure to appreciate the depth this place goes into–it's even housed in the historic Canfield Casino.
Clubhouse Breakfast at the Track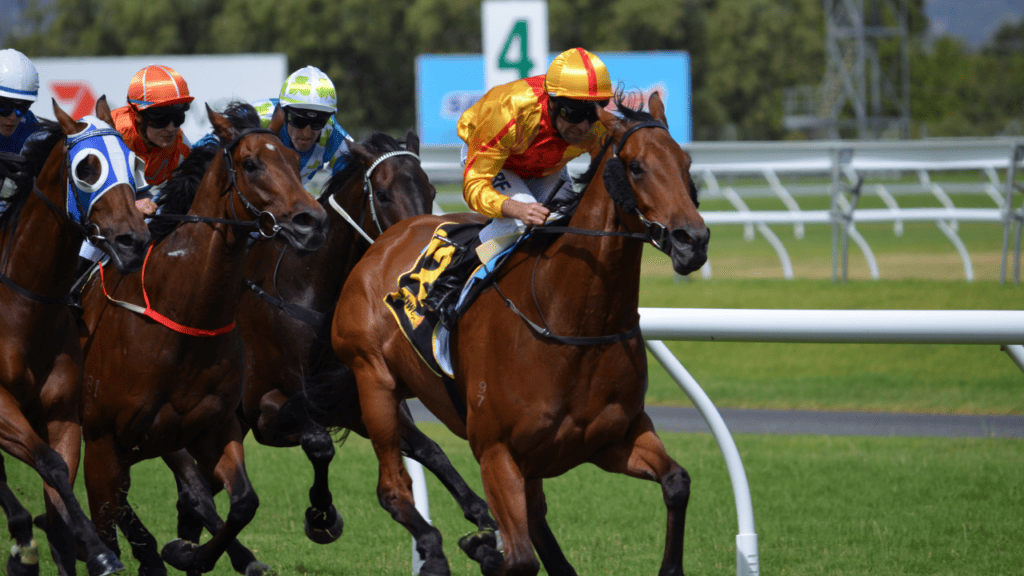 To maximize your time at the Race Course, enjoy breakfast at The Porch of the Clubhouse and watch the horses train while you eat. From 7 to 9 a.m. on the mornings of the races, you can enjoy a breakfast buffet for $30 per adult and $12 for children. You also can take the free backstretch tram tour, which gives you a unique perspective of the course that you can't find anywhere else.
Saratoga Spa State Park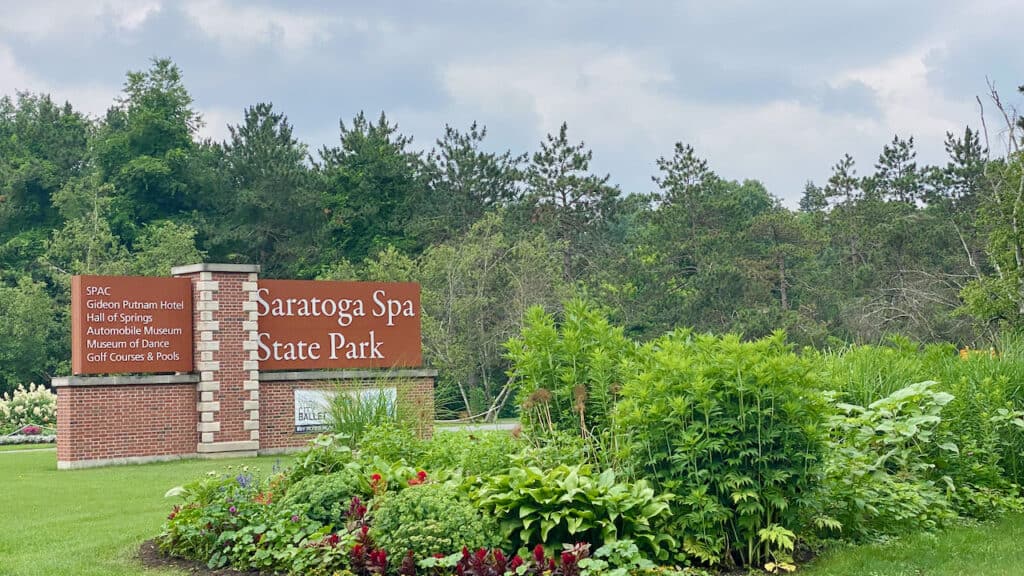 For all of the nature lovers out there, head to the Saratoga Spa State Park. At the heart of the park, you'll discover the famous mineral springs that have drawn visitors for generations. Take a dip in at the Peerless Pool Complex to beat the heat, or hit one of the park's many scenic trails.
I especially liked the Vale of Springs Trail, a 0.5-mile roundtrip walk to two of the most popular springs in the park. There are also three different playgrounds for kids if you're traveling with the family.
I was also impressed that there are more than a dozen mineral springs and spouters along the Vale of Springs Trail. If you're looking for an easy hike with lots to see, you'll want to mark this one down. Remember that this part of Saratoga Spa State Park requires an admittance fee of $10 per vehicle.
Spend Time on Saratoga Lake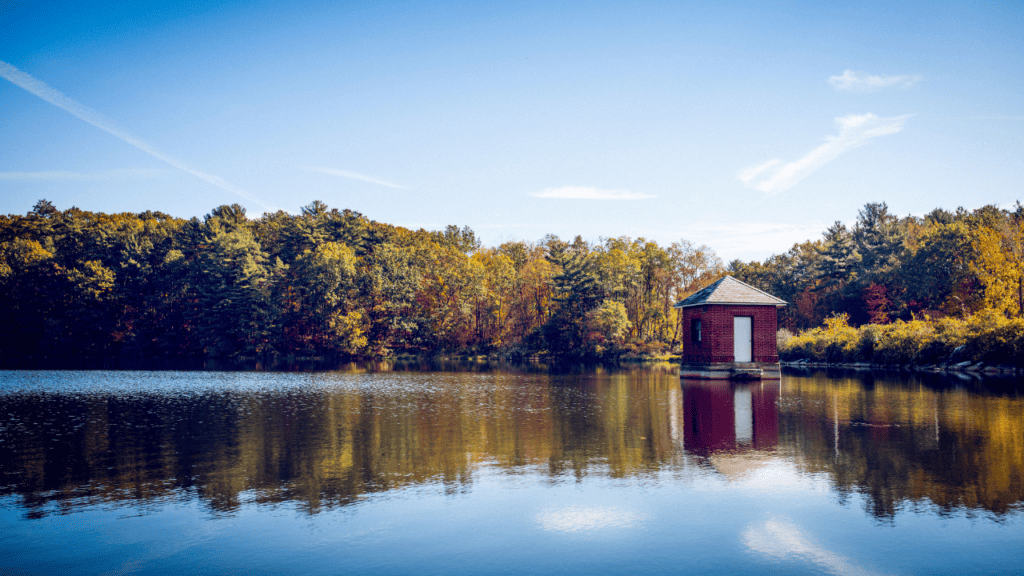 Another one of the best things to do in Saratoga Springs NY is to spend time outdoors on Saratoga Lake.
Water sports, fishing, lakeside dining, picnicking, walks, and golf–Saratoga Lake really does offer something special for outdoor enthusiasts. While most of the shoreline is privately owned, there are multiple areas where visitors can launch their boats, or you can visit one of the many boat rental companies to pick up a kayak or paddle board.
If you're short on time or prefer to stay on dry land, I suggest visiting one of the many restaurants that are right on the water. My favorites for waterfront views are Waterfront by Druthers and Harvest & Hearth.
Saratoga Automobile Museum
Rev your engines and head to the Saratoga Automobile Museum located within Saratoga Spa State Park. I stumbled upon it when filling up my water at natural springs across the street.
The Saratoga Automobile Museum has an extensive collection of vintage and contemporary automobiles showcasing the evolution of automotive design and technology over the decades. From classics to muscle cars, every car tells a unique story and gives you a glimpse into the past and future of the automotive world.
Hours change depending on the time of year, so check the website before you go. Admission costs $20 per adult and $15 for children 6-16 cost $15.
Downtown Saratoga Springs Shops
As you wander around downtown Saratoga Springs, you'll find a mix of boutiques and quaint shops that cater to every taste, along with delicious eateries and cafes so you can replenish after a busy day of shopping. Upgrade your wardrobe at stores like Spoken Boutique and Caroline & Main, or visit The Dark House Merchantile for some Saratoga souvenirs.
Play Golf in Saratoga Springs NY
Saratoga Springs isn't just known for its mineral springs and horse racing. It's also the perfect place for golf lovers. Visit Saratoga National Golf Club, a championship-caliber course that offers breathtaking views of the Adirondack Mountains. If you're looking to eat after your golf game, there is a fine dining restaurant called Prime, bookable on OpenTable.
For those looking for a classic course, head to Saratoga Spa Golf Course. Located in the state park I mentioned earlier, this golf course is accessible to players of all skill levels. The gorgeous views and mineral springs nearby are just an added bonus.
Saratoga National Historical Park
For history buffs, Saratoga National Historical Park is a must-visit stop just outside of Saratoga Springs in Stillwater. Immerse yourself in history as you explore the battlegrounds where the pivotal Battles of Saratoga took place during the American Revolutionary War in 1777.
I especially liked that it's a driving tour. You can download and listen to the audio-guided tour as you go. The 10-mile loop around the battlefield is a must-visit. This expansive park also offers hiking, biking, and horseback riding trails.
I highly recommend Saratoga National Historical Park. I especially appreciate that it has free admission for everyone.
Pro Tip: Make time to stop at the Saratoga National Historical Park Visitor Center before you tour because it provides a great short video and helpful information on the sequencing of the events.
Saratoga Farmers Market in Saratoga Springs NY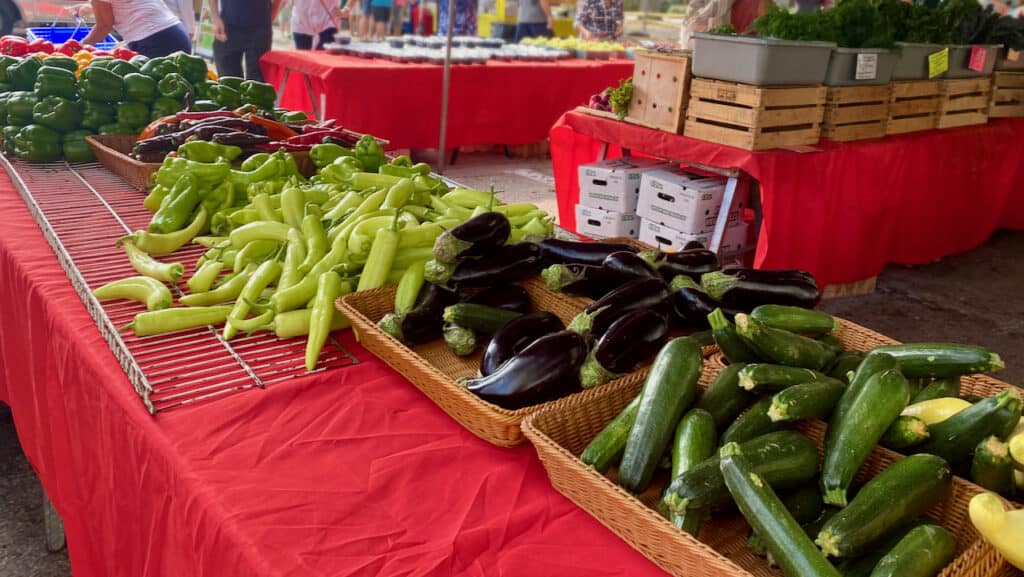 High Rock Park hosts the Saratoga Farmers Outdoor Market every Saturday from spring through fall. Here, you'll find an abundance of fresh, seasonal produce grown by regional farmers.
Not visiting during the weekend?
That's okay. There's also the Wednesday market held from May to October or the Monday market at Shenendehowa Methodist Church from June to October. It doesn't stop in the winter, either. There's a Saturday indoor market at Wilton Mall from November to April.
Saratoga Mineral Baths at Roosevelt Baths
Visiting the Saratoga Mineral Baths is like stepping back in time while giving yourself the ultimate relaxation. These revitalizing baths are known for their potential health benefits, including relief from muscle aches, improved circulation, and enhanced skin health. Roosevelt Baths & Spa offers 42 treatments, including mineral baths.
The healing powers of the water in Saratoga Spa State Park are widely recognized. I enjoyed chatting with locals at the State Seal Spring Water as they lined up with 5-gallon jugs to fill up their water for home use. Several said it's helped with all sorts of ailments. The Roosevelt Baths & Spa is just a short walk from many of a couple of the prominent natural springs.
See the Beautiful Historic Homes in Saratoga Springs
The spectacular historic homes of Saratoga Springs are truly a must-see. Strolling through its tree-lined streets, one is immediately transported to bygone eras, as beautifully preserved Victorian mansions stand shoulder to shoulder with stately Colonial residences.
Intricate woodwork, expansive verandas, and ornate detailing speak of a time when craftsmanship was paramount. These homes serve as living museums, offering a window into the opulence and grandeur of yesteryears.
Best Things to Do in Saratoga Springs with Kids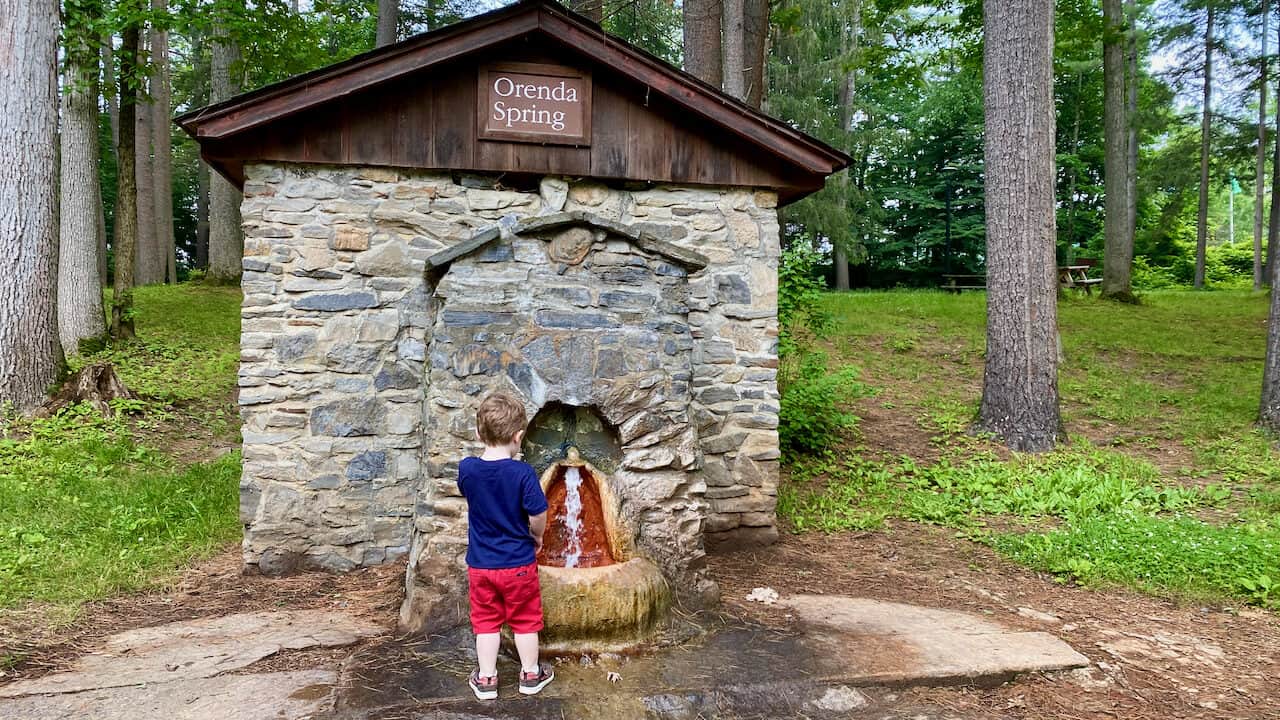 Saratoga Springs is an extremely kid-friendly city with many activities to entertain the kiddos. Take them for a swim at Brown's Beach or Peerless Pool, which I mentioned earlier, for fun in the sun.
Want to get outside and help the little ones burn off some energy?
There are countless family-friendly parks around the Saratoga Springs area, too. Some of my favorites include Congress Park, Saratoga Springs Spa Park, and a few more!  Here's a short summary of my top kids' things to do in Saratoga Springs.
Saratoga Springs Spa Park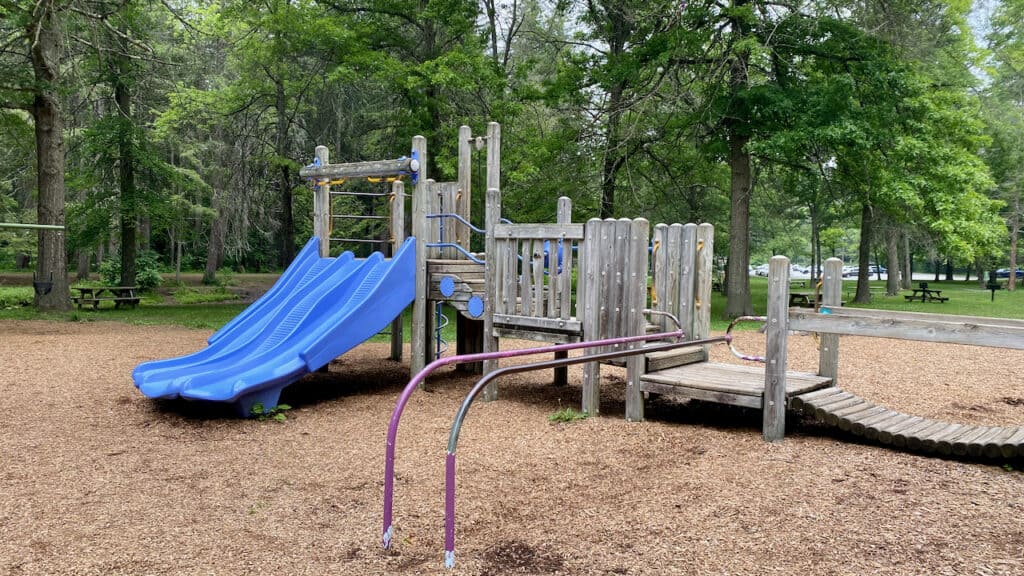 While I covered Spa Park earlier, it's worth mentioning again. There's so much to see here, especially for kids. One of my favorite places to take my toddler was to the Saratoga Springs Spa Park playground. It is situated next to the river with picnic tables, hiking trails, and several of the natural springs within walking distance. I had difficulty at first locating the playground, which is near the Memorial Spring and Peerless Pool.
While the playground is a lot of fun, my son most enjoyed walking along the trails and seeing waterfalls and the springs. This short hike along the Vale of Springs Trail took approximately 20 minutes and was well worth it!
Congress Park in Saratoga Springs NY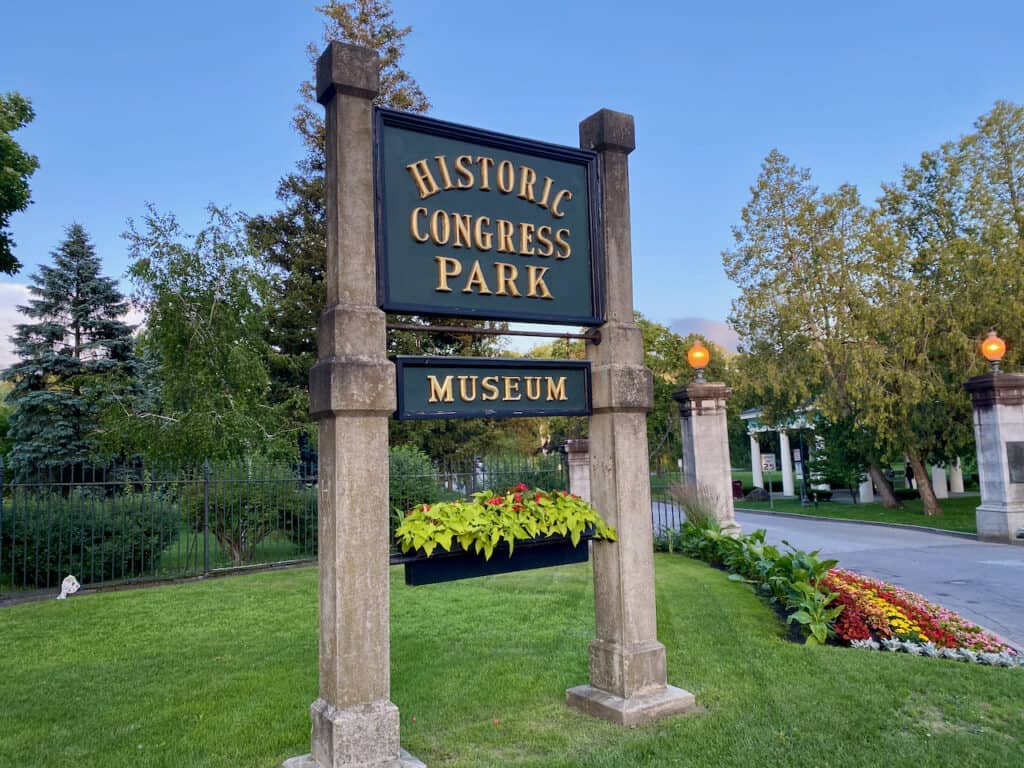 Congress Park, located in Saratoga Springs, is a fantastic choice for families with kids. The park offers a range of activities to keep the little ones entertained, including a old fashioned carousel, walking paths, and beautiful gardens. While it doesn't take long to visit, it's an ideal place to burn an hour or two. Ben & Jerry's ice cream shop happens to be about a block away from Congress Park, and ideal treat after you burn some calories from walking around.
Children's Museum at Saratoga
When looking for the kids best things to do in Saratoga Springs, the Saratoga Springs Children's Museum often tops the list. It's especially ideal during the winter or rainy conditions.
The Children's Museum at Saratoga Springs offers a delightful world of exploration and fun for children and families. You'll find role-playing areas that allow kids to immerse themselves in various professions and hands-on science stations that make learning a thrilling experience. The activities offered are ideal for toddlers up to age 10. If you live in Saratoga Springs or plan to go a few times, I recommend getting the membership as it's considerably cheaper with unlimited access.
Yaddo Gardens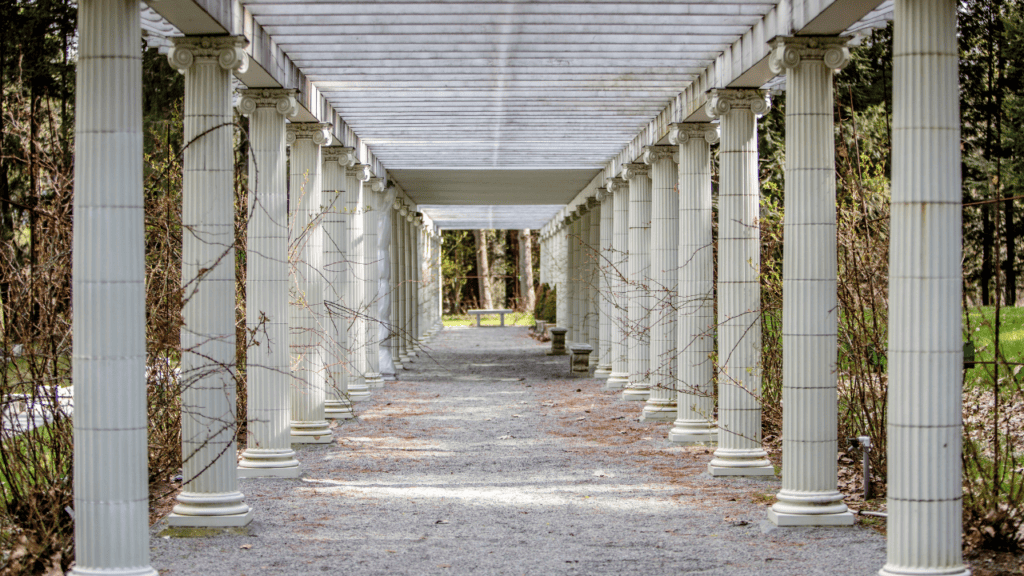 Created by financier, Spencer Trask and his poet wife, Katrina Trask, Yaddo Gardens is a haven of beauty and inspiration. The Trasks envisioned a place where artists, writers, and musicians could escape and give in to their creativity.
Today, Yaddo Gardens is a nonprofit open to the public for those who want to wander around the stunning gardens and sculptures. Admission is free, and visitors are welcome to take self-guided tours. If you can visit in mid-June or mid to late August, I can't recommend seeing the roses in full bloom enough.
Pro Tip: Make sure to verify the hours before visiting Yaddo Gardens. They are closed on Fridays and close earlier on weekends.
Visit U.S. Grant Cottage National Historic Site
Perched atop the picturesque Mount McGregor in upstate New York (9 miles from downtown), the U.S. Grant Cottage National Historic Site gives you a look into an important era of American history. This quaint cottage, with sweeping views of the Hudson Valley, served as the final refuge and writing haven for General Ulysses S. Grant. It was here, in the summer of 1885, that Grant penned his memoirs, reflecting on his military career, including his leadership during the Civil War. With the help of his publisher, Mark Twain, Grant was able to publish the memoir just two days before his death.
Today, guided tours allow visitors to explore the cottage's interior, providing insights into the final moments of Grant. Though you can get a ticket at the property itself, reserving a spot ahead of time online is highly recommended. Tours run every 30 minutes and will cost you $12 per adult and $5 for children under 17.
Pro Tip: Make sure to check your date/times before you plan a visit. The site is open from Wednesday to Sunday.
Take a Vintage Train Ride
Want to get the most scenic view of Saratoga Springs possible? Take a vintage train ride with Saratoga Corinth & Hudson Railway, which takes you through the southern Adirondacks for a 90-minute (10 miles or so) ride. However, there are multiple different train rides depending on what you're looking for–including a dinner train, moonshine (yes, like the alcohol) express, and locomotive ride where kids can ride with the engineer. We liked the open air car, which is a fenced in picnic table on a flatbed train car right behind the engine.
You'll want to book ahead of time, especially since not all train rides are available daily. This is owned and operated as a small family business – so I especially appreciated the fair pricing. Anyone who has an interest in trains would love this ride.
Day Trip to Lake George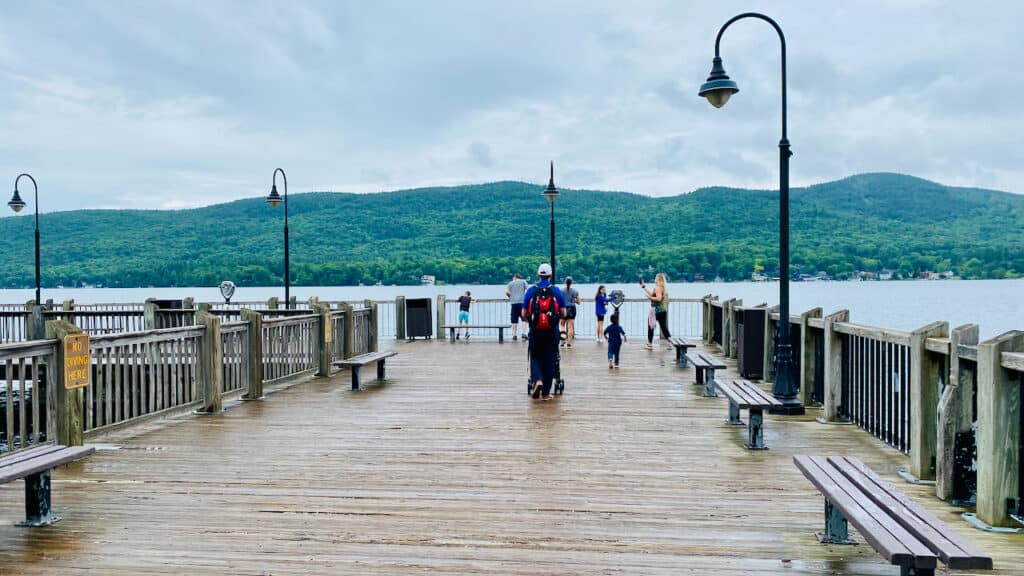 For those looking for more offerings than Saratoga Lake, you'll find the charming town of Lake George, about a 45-minute drive away. Here, you can take steamboat rides, explore small islands by boat, or go swimming at the beach. Lake George and Lake Placid often compete as top lake destinations, especially in the summertime.
Eat at the Downtown Saratoga Springs Restaurants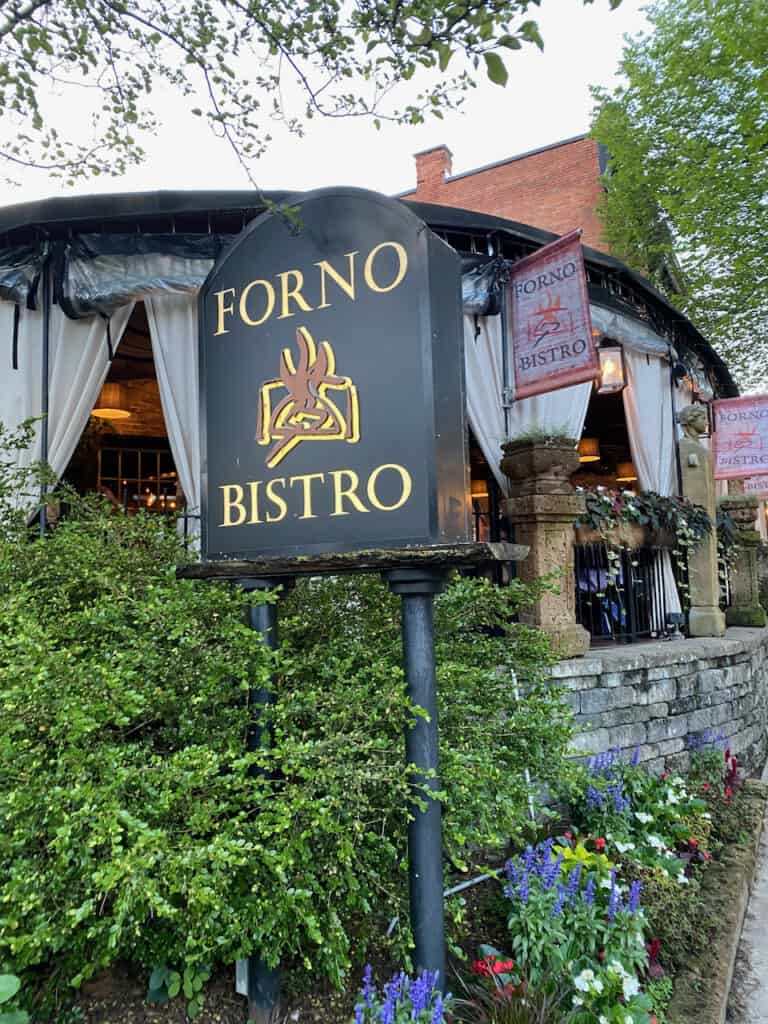 When it comes to the best things to do in Saratoga Springs, food frequently tops the list!
Downtown Saratoga Springs is a foodie's heaven. There are countless restaurants that you're going to want to check out, and if you're only there for a small window of time, you're, unfortunately, probably not going to be able to make it to all of them. However, I highly recommend checking out the following restaurants if you're short on time.
Ghost & Hamlet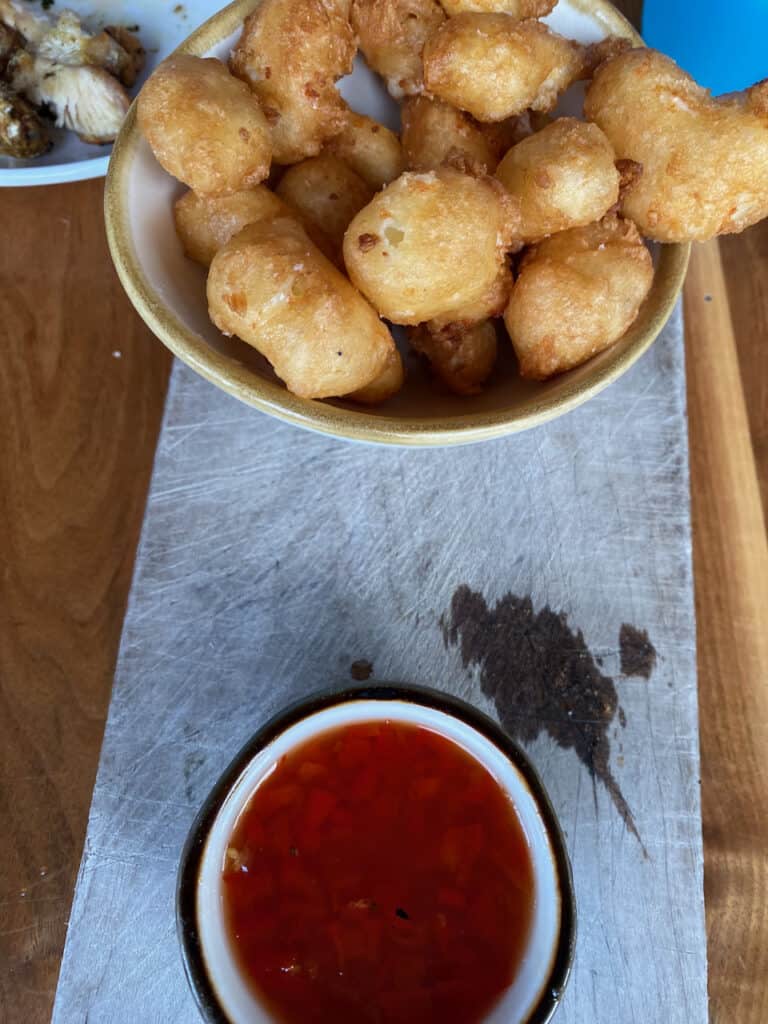 Ghost & Hamlet, located in downtown Saratoga Springs is a new American restaurant with handcrafted cocktails. This quaint restaurant tends to book up fast, so I recommend making reservations. We tried multiple dishes on their menu, but honestly, I thought their burger, fries, and cheese curds were superb. I dined with my husband and toddler, and they were very accommodating with children despite it being more a more hip and trendy atmosphere.
Scallions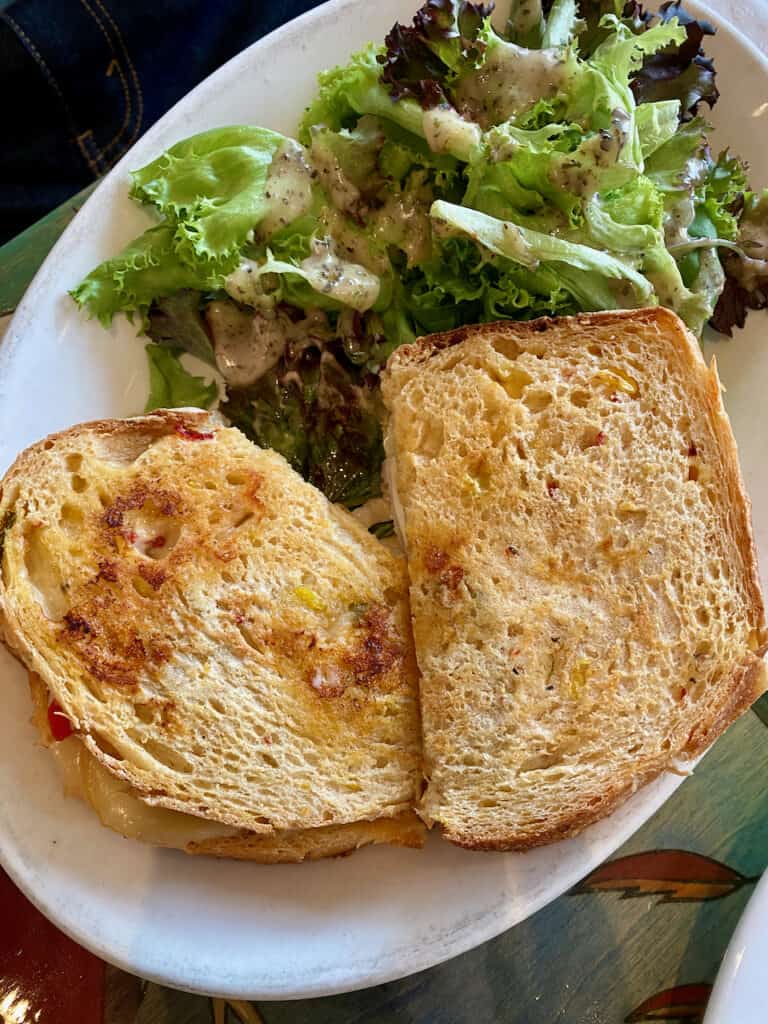 Known for its gluten-free, vegetarian, and vegan soups, sandwiches, and salads. Scallions is unique in that it's all about the details. The owner here obviously has put a lot of care into the decor, even down to the chair sliders, to avoid damaging the wood floors. Everything we ate was fresh and delicious, and loved that we could have a salad with our sandwiches. No reservation was needed when we visited, and it was family-friendly.
Wasabi Restaurant & Bar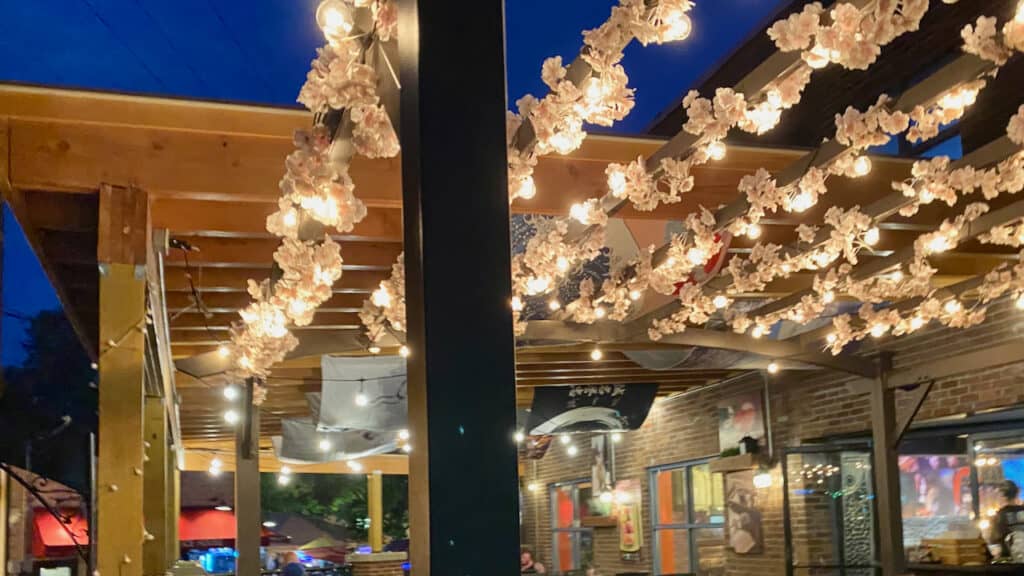 I'll be honest, I don't care much for sushi or buffets. Wasabi Restaurant combines both of these into an all-you-can-eat experience. My husband loves sushi, and he very much enjoyed his meal. We sat on the outdoor patio, which overlooks downtown Saratoga Springs bars.
A few others on our list of best restaurants in Saratoga Springs we didn't get to try included:
15 Church Restaurant
Olde Bryan Inn
Osteria Danny
The Merc
Saratoga Springs Nightlife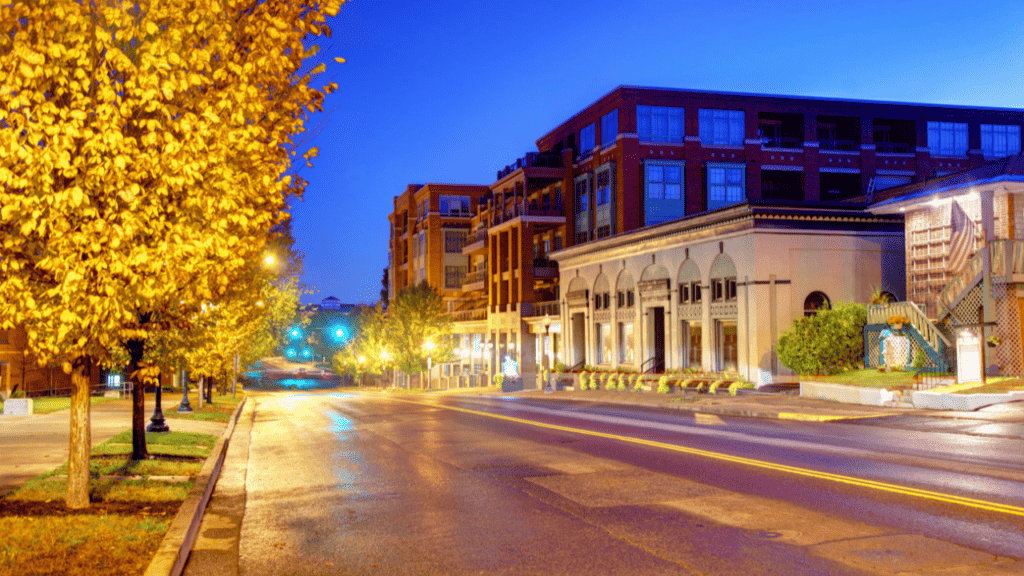 Lucy's Bar
If you're looking for a cool cocktail bar with delicious craft cocktails and a cozy yet trendy interior, look no further than Lucy's Bar. With a perfect 5-star Yelp rating and an almost perfect 4.9-star Google rating, locals and visitors alike can't help but love the bar's selection of craft beers, signature cocktails, and wines. Not to mention that the floral-covered ceiling is totally Instagram-worthy.
Henry's Street Taproom
Henry's Street Taproom is a bustling destination with rustic decor offering craft beer, cocktails, and a simple menu. Some of the standout food options are the chicken sandwich and scotch egg. I liked the vibe, and the location was within steps of our hotel, the Hampton Inn Downtown.
Whitman Brewing Company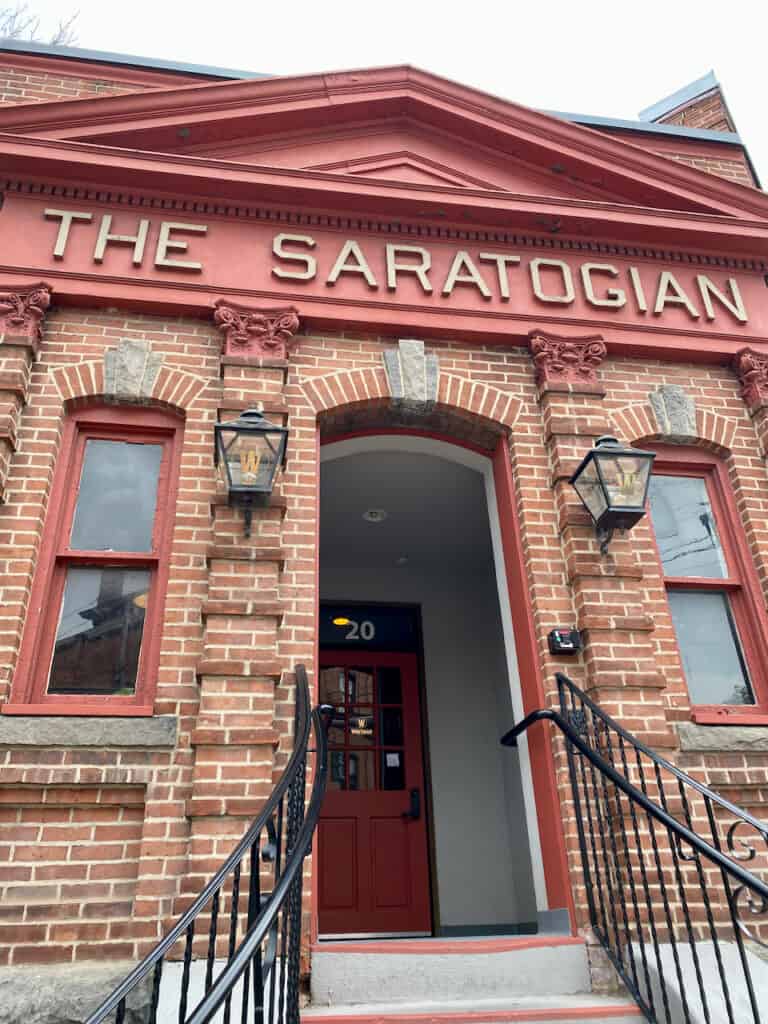 With Detroit-style pizza, breakfast sandwiches, and award-winning beers, Whitman Brewing Company has everything you could want in a brewery. Although they are obviously known for their beers, they also have wine and specialty cocktails as well as non-alcoholic drinks. It also happens to sit in a beautiful exposed brick building, creating the perfect ambiance for a night out. There's a lot of space in this building to spread out. We found some cozy seating in the basement right in front of the fireplace.
Bocage Champagne Bar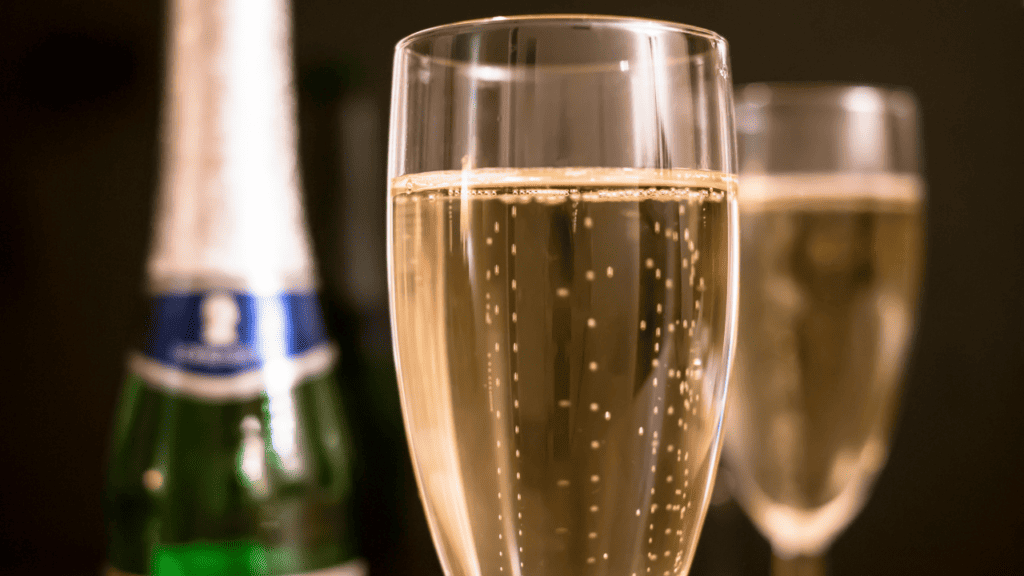 I know not everyone's is a beer drinker, so I couldn't leave Bocage off this list. Inspired by the owner's travels through France, Bocage serves fine wine, bubbles, and light bites like charcuterie boards and caviar. With marble tables, oversized tufted booths, and moody candle lighting, it's the ideal spot for date night or a girl's night out.
Saratoga Performing Arts Center (SPAC)
Built in 1966, the Saratoga Performing Arts Center (SPAC) is now one of the most popular music venues in the city. Thanks to its amphitheater, an open-air venue that seats thousands of guests, it's the perfect place to kick back and watch some of your favorite artists perform with friends and family. It's even home to some reoccurring events, like the Jazz Fest and the New York City Ballet.
Vapor Night Club at the Saratoga Casino Hotel
Want something a little more upbeat? Vapor is one of Saratoga's hottest nightclubs, featuring two floors, two bars, plush VIP lounges, and a 16-inch screen. It's the perfect spot to visit if you want to drink and dance the night away. And once you're finished, you can head to the casino located in Saratoga Casino Hotel.
Festivals and Events in Saratoga Springs NY
Saratoga Winter Restaurant Week
Calling all foodies–this one's for you. If you've been dying to try out all of the delicious restaurants that call Saratoga Springs home, visit during winter restaurant week. During this week span, select restaurants offer 3-course meals for just $10, $20, or $30. It's a great way to try out multiple eateries without breaking the bank.
Saratoga County Fair
No list would be complete without a county fair. Taking place every summer (July), you can spend your days eating fried food, going on countless rides, and playing carnival games in hopes of winning a prize. Nothing says American summer more than that.
Saratoga Giant PumpkinFest
There's no better way to ring in the season of fall than with a giant pumpkin fest. With 2023 being the 8th annual festival, this event has quickly become a favorite of Saratoga's locals. Pumpkin growers from all over the northeast compete to see who grew the biggest pumpkin of the year. It's a completely free and family-friendly event, so bring the kids down to experience the magic of the autumn.
Freihofer's Saratoga Jazz Festival
As I mentioned earlier, the Jazz Festival is one of the hottest events in Saratoga Springs, taking place at the SPAC every summer. The event, which has been taking place for 45+ years, is one of the largest in North America. Here, you can watch remarkable musicians play, as well as enjoy fine arts and crafts and tasty food.
Best Time to Visit Saratoga Springs NY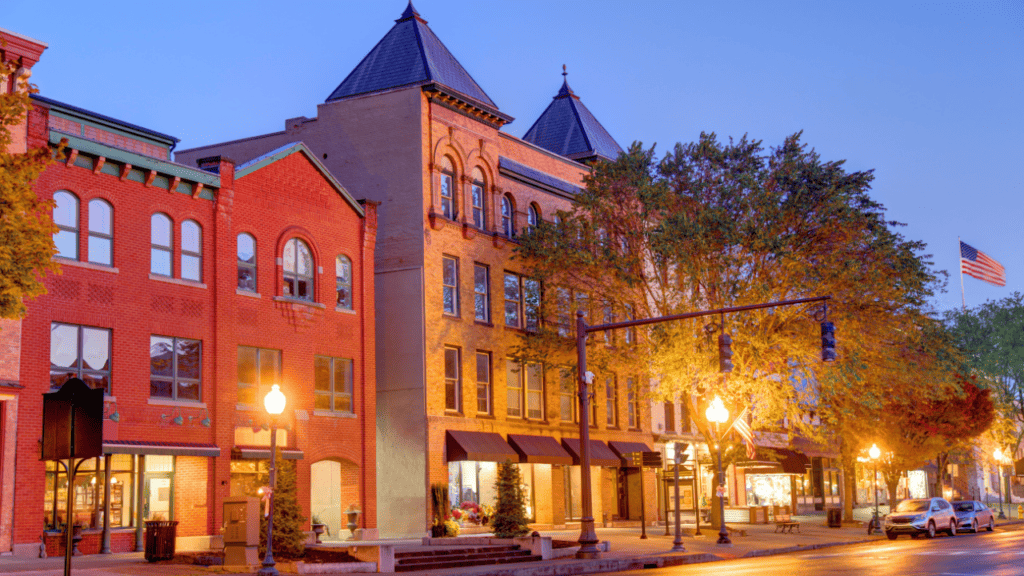 Summer in Saratoga Springs NY (Peak Season)
Saratoga is a beautiful destination to visit year-round, with pros and cons to every season. Summer (June through August) is the busiest time to visit, with little precipitation and mild temperatures (sitting around 65-70º). However, I think autumn is one of the best times to visit due to the colorful fall foliage. You can expect temperatures in the 50s, making it the perfect time to visit an apple orchard and go apple picking or enjoy a sweet cider donut.
Winter Weather in Saratoga Springs NY
Winter in Saratoga Springs brings much cooler temperatures. You'll find that it rains or snows a few times a month, which makes for less than ideal unless you're looking for a snowy escape.
Spring Weather in Saratoga Springs NY
Spring can be a toss-up weather-wise. More often than not, it takes time for the snow to melt, making things muddy and icy for a while. Because of this, most tourists typically avoid this time of year until things warm up a bit more. If you're looking to save money on your trip, though, this is a great time to visit, as hotels and airfare are typically cheaper.
🏇🏽 Pro Tip: Booking before racing season begins in July typically offers lower prices.
Final Thoughts Saratoga Springs Things to Do
When it comes to the best things to do in Saratoga Springs you'll find a mix of cultural, historical, and natural attractions. The Saratoga Race Course is a must-visit for racing fans, while those seeking relaxation should head to the mineral springs. Congress Park provides a green escape in the city, and Broadway boasts notable architecture. For those interested in the arts, the Saratoga Performing Arts Center is a top spot. Overall, Saratoga Springs is a diverse destination with activities for every visitor.
Frequently Asked Questions
Interesting Travel Articles to Read Next