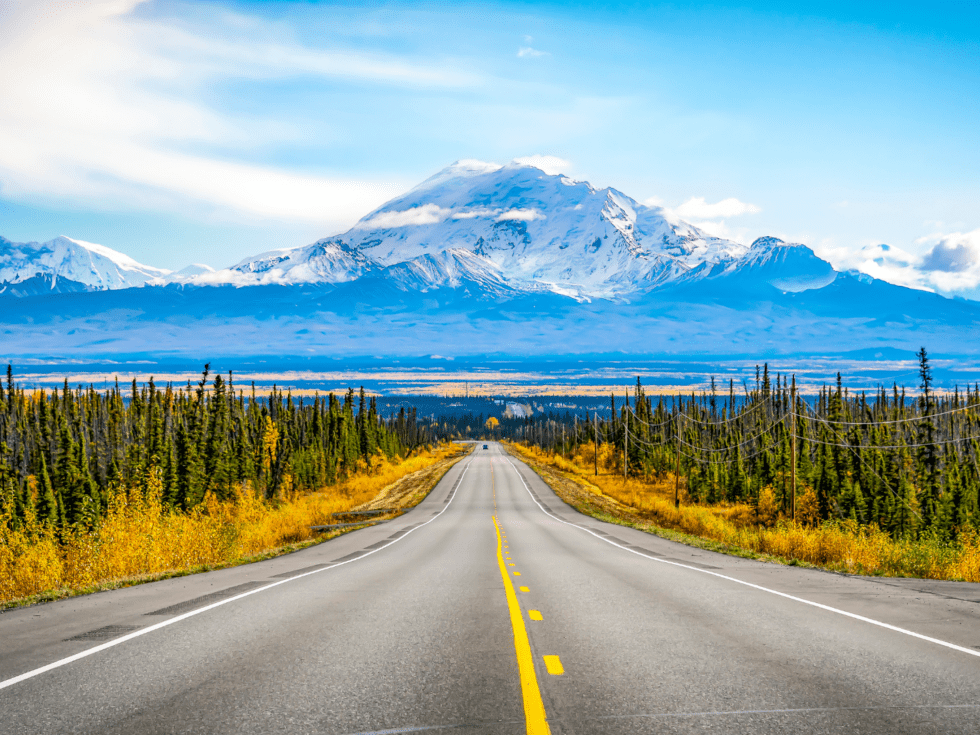 Heading out for a month or more long road trip? Here is a list of key must have road trip essentials for families you won't want to forget!
Starting Out – Important Road Trip Essentials to Keep in Mind
This is probably a weird post compared to my normal travel itinerary notes. But honestly, I wish someone had given me a list like this when I first started out on our long cross country road trip. We decided to take six months and explore.
Literally, we lived in Airbnbs and VRBOs from a couple days to months at different locations. Sometimes I would think, are we nuts? We have a six month old baby and keeping track of everything was SUPER crazy. But at the same time, I cherish the memories we made on the road and grew closer as a result of our adventures.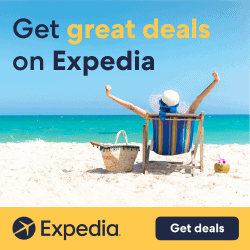 To make things easier, we kept this packing list of road trip essentials so we didn't forget what we brought. It is amazing how quickly you forget, what belongs to the short-term rental and what is yours especially if you accumulate items as you travel.
I remember I had purchased baby silverware at one of my first rentals because I forgot to pack mine. A couple months into the stay, I was staying at a new Airbnb and they had a multitude of baby silverware. So much so, I almost left ours behind because it was grouped in with the house's items. We also almost left our scanner at another location because it was put away in their office space. That one would have really hurt…since we absolutely love this device.
Tip: Keep a list of your most critical items. Check your list before leaving, and you will never accidentally leave something behind.
I also realized as we traveled, not all Airbnb or VRBO short-term rentals were of the same caliber. Meaning, some had very worn and even dirty items that I would not use. Others, were perfect and I barely had to use some of my essentials. I am particular about certain supplies, and you maybe that way too.
For example, I won't move into a short-term rental without having my a printer, scanner, and quality linens. A printer and scanner was necessary for remote work. The linens I probably could have lived without, but it made me more like home. And when you're away from home for a long time, I found some normalcy made me more content. It's important to know what your "essentials" are when creating your own list.
Packing for a long road trip is another challenge because you are limited due to the capacity of your vehicle. We were very space challenged especially with a bunch of baby items in tow. It really keeps in check what your non-negotiables TRULY are.
Another thing to keep in mind is to have critical necessities to be able to function in an emergency. Do I sound dramatic? Our very first stop on our journey was Austin, Texas. For those of you living in Texas, you would remember the freeze and power outage that lasted a week in 2021. Living in a short-term rental, we were glad we had enough food and had planned ahead with some basic essentials. The roads were covered in ice, and all the stores in the area were closed.
Tip: Plan ahead with the basic essentials because often furnished rentals may not have flash lights or key emergency items.
Without further delay, here is my top must haves. I have also included links to the items if I thought they were worth recommending to you.
Top Must Have Items – Road Trip Essentials
Printer – If you're working, you will need this. It was used all the time. We had an old dinosaur that I wouldn't necessarily recommend due to it's size. There is a scanner/copier option on Amazon that would be a all-in-one option that had good reviews if you prefer one device. Here is the link to the HP Office Jet 250. This one looked good for an all-in-one versus separate devices.
Scanner – The Fujitsu ScanSnap is my absolute favorite item, making our lives easier and more efficient on the road. I know this one is costly, but it's so much better than other models I have bought, and it travels well.
Medicine Box & First Aid Kit – I carried a little extra of these items since we were traveling with a little one. You will also find that you may want to carry some essentials for you as well, so you don't have to continue to buy. This first aid kit is great because it has the main items you would need. I also carry a baby first aid kit that is a smaller version for my purse or diaper bag for quick use. I listed that below in the baby travel section.
Rubbermaid Bins – we purchased these bins, and it kept products that leak in check and much easier to quickly load into the car.
Fire Stick – We preferred to use You Tube TV so we could keep watching our home cable channels, and also our favorite DVR shows. The Amazon Fire Stick of course is great for many other subscriptions too.
LED Flash Light – You would be surprised that not all short-term rentals would leave a flash light. But it is truly essential when the power goes out, and we would just carry a couple of them in our car anyway. We also carried a couple LED candles as another back up if the power went out. Some rentals will not allow burning candles so these are a good option.
Person Hygiene Products – This one could get out of hand with multiple shampoos, face creams, deodorants, sprays, body washes, feminine products, etc. I would keep to what was my standard items and not deviate. I would also NOT purchase more before the next trip to keep quantities to a minimum. It's important to make sure your items fit in the Rubbermaid containers to avoid a mess.
Paper Products – I would carry a small supply of paper products because most short-term rentals only give you a starter supply. I would often do Amazon Subscribe and Save and just update my shipping location and save 5-15% off.
Food, Spices, and Beverages – This is all personal preference on what you want to bring versus purchase at the destination. I tended to always repack my spices since they were easy to carry. But, we would carry a Igloo cooler especially if it was a short day trip between new locations. This would save on buying all new items like condiments. There are some really nice options for coolers, but we just used something like this that met the basic needs of traveling inside a car.
Clothes – Remember to pack the essentials for the type of weather you will experience over your journey. My husband for example insisted he didn't need a thick winter coat in Texas. Like I mentioned earlier, we had a freeze and it became apparent we would need to purchase a coat during this trip. On the other hand, I wanted to pack a variety of shoes, purses, and accessories. This was not an ideal plan once I started to pack our car. I rethink what was my top items so we would have enough space.
Jewelry Travel Case – I purchased this one on Amazon and it fit the bill for traveli11ng. It separated my necklaces without getting tangled, and it was able to easily fit in a suitcase.
Bedspread, Blanket and Sheets – this is only necessary because it was my preference to have some items from home that made my stay more comfortable. I also was traveling with a baby, and wanted to avoid any baby spills on their belongings. I also would carry a small supply of wash cloths and towels for this same reason.
Travel Size Umbrella – I can't tell you the amount of times I will always go to the travel umbrella instead of my bigger, heavier duty option. This travel umbrella takes up a lot less space, and does the job when on the road.
Cooking Travel Knife Set – I purchased these Cuisinart knives to travel with soon after my first short-term rental that literally had the WORST knife set. It was like cutting everything with a butter knife. These are great because they come with sleeves, and I could just throw them in a container and not have to cover them. They worked great, and the price was under $20.
Concerned about security? I did look at purchasing these door stopper alarms that let you know if there is someone trying to break in. They cause no damage to the door and can be removed easily when needed.
Top Must Have Items – Long Trips with a Baby
Baby Travel List – These items are baby specific and you can disregard if not applicable. You will also want to read my full list of standard baby travel items found here.
Travel Baby Monitor by Infant Optics – We used this monitor specifically for travel, but continued to use it daily at home. It is great for travel because it is small and compact, and doesn't require a WiFi signal. When traveling, I always worry with a little one…and felt I needed to check in more frequently. This monitor was essential for check-ins. Having a self-contained system in the DXR-8 is absolutely the simplest and best option for a number of reasons. Also, you don't need to have an app on your phone, because you can have the monitor and you can use your phone for other purposes.
Baby Eating/Dining Essentials – Here are my favorite after trialing several different brands when traveling:
Diapers & Wipes – Amazon subscribe and save on diapers and wipes is the way to go. I would just update my shipping location, and not have to lug a bunch of stuff with me between locations. And, you can beat saving 20% each time. I prefer and only use Pamper Swaddlers and WaterWipes.
Diaper Changing Station – This one is easy to carry and collapses when needed for easy transport. It is sturdy and well-made, and it holds more than most.
Pack N Play – Not a new product, but this device is sure amazing! They are reasonably priced and always kept my baby safe when traveling. I always needed to check the room for baby proofing. The Pack N' Play was always the first thing I opened up, and let my child sit in until I determined the area was safe. It also was my go to for a travel crib, especially on road trips when I had a bit more room to pack his folding mattress. For us, about 50% of the short-term rentals carried one and so I purchased our own.
Pack N Play Portable Foldable Sleeper Mattress – I love this foldable mattress so much, I bought two of them! Sounds crazy? Well, if you have family or loved ones that watch your baby on a routine basis, this was a super cheap investment. We would have a comfy bed for traveling that was always the same, and didn't have to depend on whatever the hotel or family could provide. I also had a bad experience with one particular hotel that gave me a crib with dried vomit on it. I couldn't do it – especially with how much we were traveling with our baby. We were so glad when we found this mattress that fit our pack n play and that comes with a travel case. It's easy to carry and super fast to install. Make sure you follow the directions provided on the product. It MUST fit snug, with no gaps to avoid any risk of SIDS. If you decide to purchase, you will definitely want to look at these fitted sheets that are the perfect size for the pack n play.
Doona Stroller Car Seat – Hands down, my absolute favorite baby travel item! Current pricing is about $550 on Amazon, which I realize sounds like a lot of money. But keep in mind it functions very well as a 3-1 multi-device meaning you won't have to buy a separate stroller and car seat. It seems pricey at first but compared to 3-1 strollers it is about the same and the convenience is worth it. From car seat to stroller within seconds – 5-point harness, adjustable handlebar – also acts as an anti-rebound bar inside the car, 3 layer side impact protection, highest safety & quality standards, TUV and FAA aircraft approved for travel, 2 years manufacturer's warranty. Suitable for babies between 4 lbs. to 35 lbs. and max. 32 inches in height. Cons: The canopy doesn't fully extend to cover legs. My baby needed sunscreen in Florida summer weather if using stroller on long walks. However, they do make a cover I learned just recently. Click this link for more information.
Doona Stroller Car Seat Basket – This is another great accessory from Doona that makes up for the lack of a basket below the stroller. When I first got it I thought, it looks small and I probably won't use it. But once I got it onto the stroller it holds a lot! I have carried lotions, diapers, and other accessories, and there is room for more! I like how you barely notice it. It easily detaches so you can quickly remove it to convert into a car seat on a moment's notice. *Keep in mind, you must detach when utilizing the stroller as a car seat
Hatch Sound Machine – I have two different versions of the Hatch and believe that it is key to consistent sleep for a baby or toddler. I keep the settings exactly the same at home and when traveling on the road. Consistency always provided a sense of normalcy and comfort with my baby. I prefer to use the standard Hatch with the light. My settings are orange, dryer sound, with minimal light and consistent sound starting at the same time every night. I love that you can program the device and save your favorite settings. I also own a Hatch Mini, which is more convenient for travel. I'll link both below for you. The Hatch noise sound was essential when traveling in noisy locations or with other people.
Adjustable Width Baby Gate – This is another key item and you want it to adjust easily no matter what size doorway you have at each rental.
Baby Nail Trimmer – This one was a life saver especially newborn to 18 months. It avoids the error of accidentally clipping delicate skin, and it has pads that can be swapped out as they get older. I tried several standard clippers, and I had no success with them. This one was so helpful when their nails are long and they are flailing around.
Summer 3Dlite+ Convenience Stroller – Looking for a traditional lightweight travel stroller? This one is has some very nice details as a less expensive option. The sun canopy is amazing, one of the biggest ones I've seen, it goes even further out providing full coverage to avoid sunburns. Storage is great. The cup holder and cell phone holder basket are all very useful and are removable. Even the zipper in the back can hold my wallet. The recliner is solid, and goes back further than most strollers. Overall, it's very easy to open and close, and lightweight for travel.
Baby Einstein Jumper – This is specific to your baby's age (recommended to be used at 6 months and older). When we were traveling I was so glad I had this with us, even though it does take up significant space. It kept our baby busy, happy, and entertained in a new space. I did also purchase a door jumper, but it didn't work as well for us due to door frame sizes that did not fit.
Baby clothing, shoes, and related accessories – Make sure to pack with sizing in mind for six months or purchase as you travel.
Baby hygiene products such as soap, toothbrush, toothpaste, etc.
My top 10 baby travel essentials for short trips can be found here. You will definitely want to check out both articles since they each provide unique travel tips on how to navigate traveling with a baby or toddler.
Disclaimer: The information in this article was accurate when published but may change without notice. All opinions are our own. Some of the links on this website are "affiliate links." This means that if you click on the link and do a purchase, I will receive an affiliate commission at no extra cost for you. This helps me keep my website running and to continue to share my traveling knowledge with you. I thank you for booking your flights or hotels using the links on my website. Regardless, I only recommend products or services I believe will add value to my readers. This article is the property of erinstraveltips.com and is protected by U.S. Copyright Law. Re-publication without written permission is against the law.