Pearls Elk Rapids (or more formally known as Pearl's New Orleans Kitchen) is one of those hometown favorite restaurants in Northern Michigan.
Coming into the charming town of Elk Rapids, there are so many options. If you eat at only one place in town, make it Pearl's New Orleans Kitchen.
Locals recommend Pearls Elk Rapids for reason. Here you will find an unassuming building near the main road.
Arriving midweek, there was no wait and very few cars outside. Don't let that deter you.
---
Frequently Asked Questions
Does Pearl's New Orleans Kitchen offer takeout?
Pearl's is one of the restaurants in Elk Rapids that offers carryout or takeout. Call their main line, (231) 264-0530 or refer to their website.
What are the hours of operation at Pearl's?
Pearl's New Orleans Kitchen is located at 617 Ames Street, Elk Rapids, MI 49629. The current hours of operation are:
11 am – 9 pm Monday – Thursday
11 am – 10 pm Friday & Saturday
10 am – 9 pm Sunday
---
1. Pearl's is a fun, family-friendly atmosphere.
Pearls Elk Rapids sort of reminds me of the TV Show, Cheers! Service is friendly and welcoming, but with a New Orleans style flare. We love their fun decor that carries throughout the restaurant to their public restrooms!
Even with toddlers that tend to make noise or a mess, they are gracious and accommodating. This is definitely a family-friendly atmosphere and it was easy to get a high chair for our family.
The service at times could be considered slow – but that's one of the things we liked about it. We could relax without being rushed out the door.
---
2. Pearl's makes some of the best specialty drinks.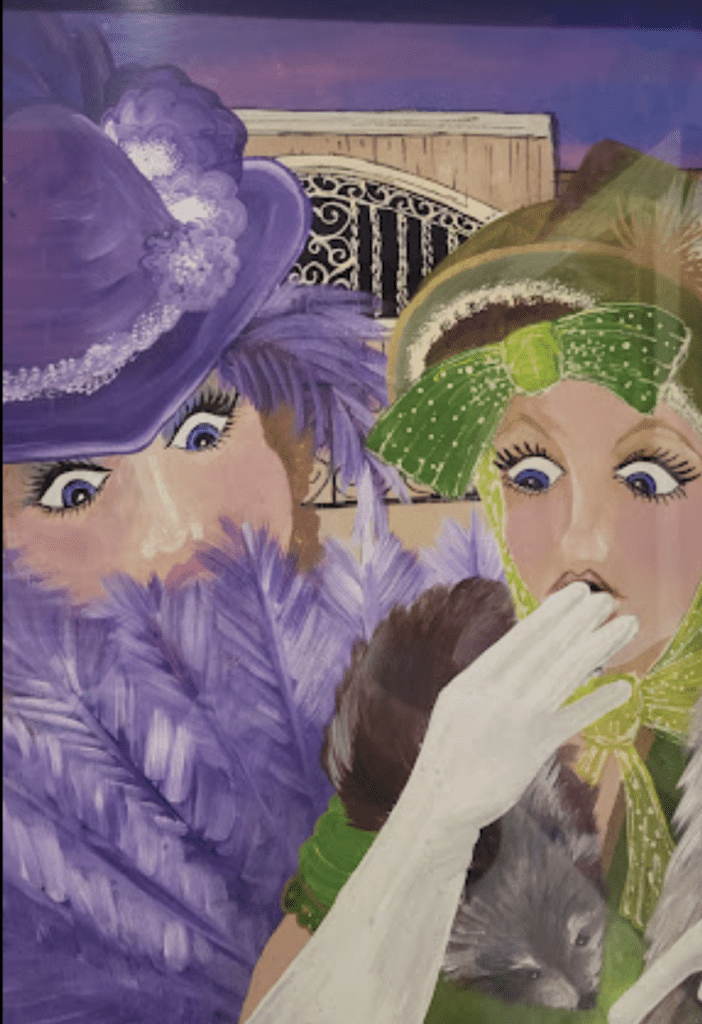 Pearl's is a fun place for specialty drinks! Some of the favorites are their award-winning Margatinis, Bloody Mary (Big Easy Mary), and the Cherry Margarita. If you are more of a beer drinker, you will love that they serve Louisiana brews to go along with the restaurant's New Orleans theme! They also have wine and other beverages available.
---
3. Try some of the best Cajun and Creole dishes in Northern Michigan.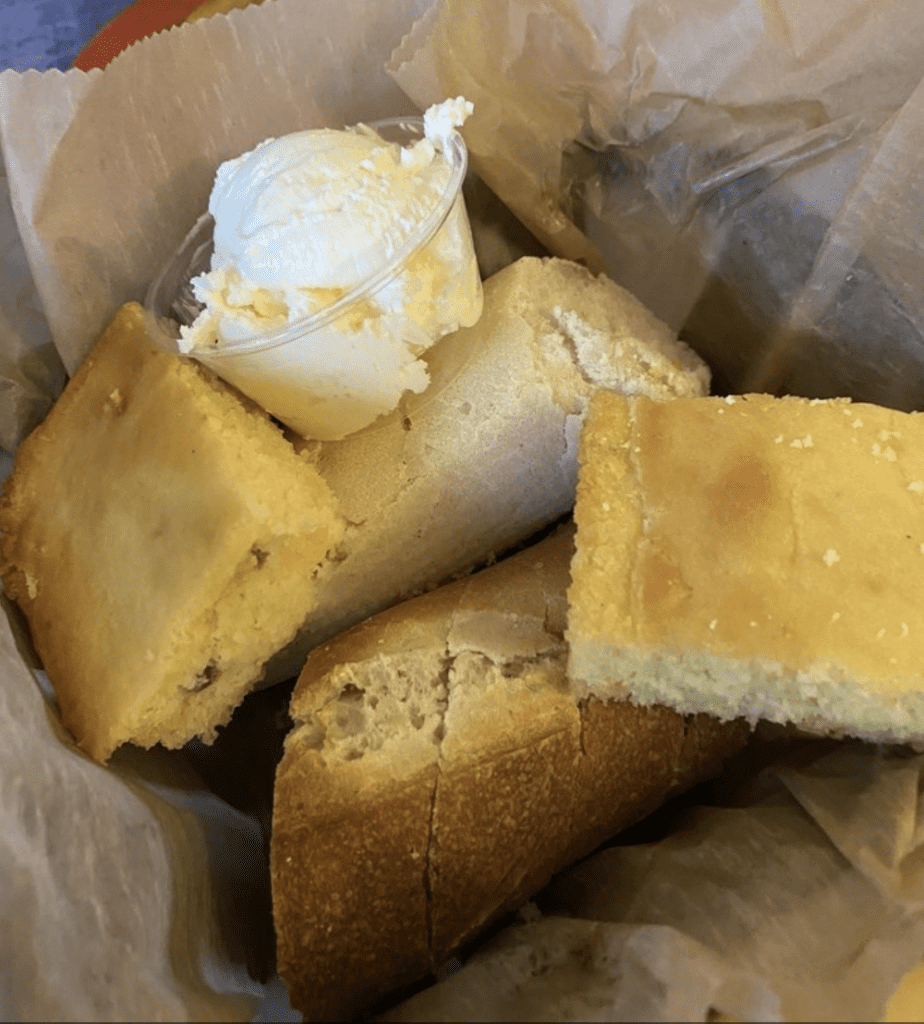 Pearl's specializes in their Cajun and Creole dishes. They also have a good variety of vegetarian and vegan options with a menu dedicated to specialty diets.
One of the things we love about Pearls Elk Rapids is their willingness to adjust the spiciness of their food. They kindly will make it to order.
It is a nice touch when restaurants offer a bread basket upon arrival. This customer service is especially helpful with kids. They offered two types of bread, we especially enjoyed the jalapeno cornbread.
Pearls Elk Rapids has a wide offering of excellent choices. Some of the favorites by locals include the Crawfish Chowder, Louisiana Jambalaya, Southern Fried Chicken, and the Shrimp Po'Boy. We even loved their Cherry Pecan Salad (but you'll have to like cherries!).
Portion sizes are considerably large. The kids' grilled cheese and sweet potato fries were more than I could eat!
---
4. Pearls Elk Rapids offers discounts to frequent diners.
These days with rising prices everywhere, it's nice they offer frequent diner discounts! Check out Pearl's New Orleans Kitchen website for details on this program.
---
5. It is conveniently located between Traverse City & Charlevoix in Northern Michigan.
Compared to the hustle and bustle of Traverse City, you will love the laid-back vibe of Elk Rapids just under 30-minutes away. Charlevoix Michigan is also in the vicinity, just under a 40-minute drive north.
Residents living in Torch Lake, Charlevoix, and Traverse City and other small villages drive to this Elk Rapids restaurant.
Pearl's sits just outside downtown Elk Rapids. If you aren't from Elk Rapids, you definitely want to make time to see their adorable downtown area. They have such a great beach and playground for the kids!
---
Did You Find This Post Helpful? Share It!
If so, I would love to hear about your Michigan travel adventures! You can follow me on Instagram, and tag your images to @erinstraveltips and hashtag #erinstraveltips. I look forward to seeing you there!
Related Michigan Travel Articles